Since 1993, the world has recognized May 22 as the UN's International Day for Biological Diversity, an occasion for raising awareness of Earth's millions of species and the ecosystems they inhabit as well as an opportunity to foster concrete action in their defense.
The official theme of Biodiversity Day 2020, "Our solutions are in nature," speaks to our deep connection with our planet as well as our need to protect it. It calls on us to preserve the rich variety of plants and animals Earth harbors, clean up our environment, and stem the tide of climate change.
In keeping with these goals, the Convention on Biological Diversity has issued a worldwide call for submissions of videos and written messages addressing this theme and how we see it reflected in our personal lives. Make your voice heard: send in your story!
Our own Connect4Climate social media channels will also be abuzz for Biodiversity Day. An immersive #InvestInNature World Bank story from Ethiopia just went live, as did the launch post for a new collective poem in which individual lines of poetry contributed by our global audience will be curated to form a unified reflection on nature and the environment. The final poem will be revealed for World Environment Day on June 5. Over the coming days and weeks, stay tuned also for a series of inspiring #Youth4Climate stories, fresh #ClimateQuiz content (including a biodiversity-themed crossword), and moving quotes from #Leaders4Climate.
Hosted by Colombia in partnership with Germany, this year's World Environment Day will be celebrated virtually on June 5 with the official theme of biodiversity. Activities all week long will build momentum leading into the big day. To help drive ambitious action for the environment, the United Nations Environment Programme (UNEP) has launched the "Time for Nature" campaign, which invites global citizens to "reimagine our relationship with nature; and put it at the heart of our decision making." 
To this end, UNEP has compiled a comprehensive World Environment Day action toolkit with suggestions on how everyone from teachers and youth activists to faith leaders and policy makers can contribute to the push for a greener future, both through committing to take action and by contributing to the discussion online with the hashtag #ForNature. And if you're looking to go the extra mile and host an official online event, let the organizers know by completing and submitting this simple form!
Here at Connect4Climate, we'll be broadcasting live in the run-up to World Environment Day with a series of brand-new #C4CLive conversations with bold young climate champions. We'll also be launching a full-size #ClimateQuiz crossword puzzle on the themes of biodiversity and nature as well as a fun Climate Connections game to further test your knowledge.
C4C's global partners are getting in on the festivities too. Our #Youth4Climate allies at Reserva are putting on a Biodiversity Day Concert for Conservation via Instagram Live (May 22, 2:00 PM Eastern, @RainforestTrust), while our #Film4Climate friends at Planet On are teaming up with Colombia's Unión Festival Digital to deliver a special May 30 live-streamed screening of Slater Jewell-Kemker's documentary Youth Unstoppable, followed by an interview with Slater herself. Check it out!
However you choose to get engaged this Biodiversity Week and World Environment Day this year, know that you are not alone. There are millions and millions of passionate people worldwide who share your vision of a sustainable planet and a resilient, biodiverse future. Let's take action and make it happen!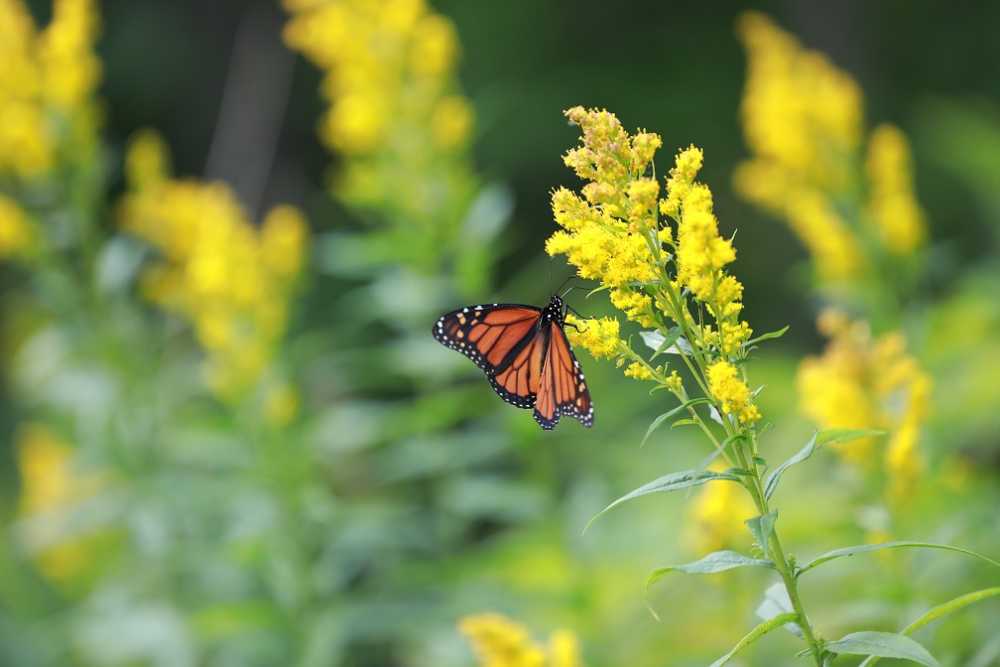 All photos courtesy of Kaia Rose, Connect4Climate.