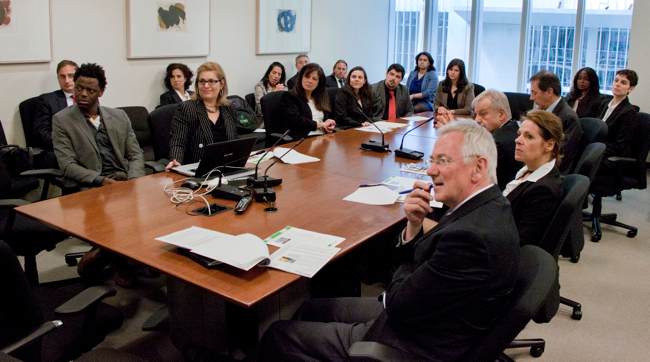 The C4C team was thrilled to host Corrado Clini, Italian Minister for the Environment, Land and Sea at the World Bank headquarters at a special meeting on Monday, April 9. The Italian Ministry is one of the key donors that makes C4C's work possible. Lucia Grenna, C4C's Team Leader, gave a presentation on the progress the team has made in less than a year since the launch of the initiative, and both Cyril Muller, Vice President of External Affairs, and Andrew Steer, Special Envoy for Climate Change, spoke about C4C's valuable contribution of creating a climate-conscious community and a space where local voices can be heard in the global climate conversation.
We were honored that Mr.Clini was able to pay us a personal visit, and we are empowered by our shared vision of not only raising awareness about climate issues, but also our quest to change hearts and minds around the world which will lead to concrete action to combat climate change.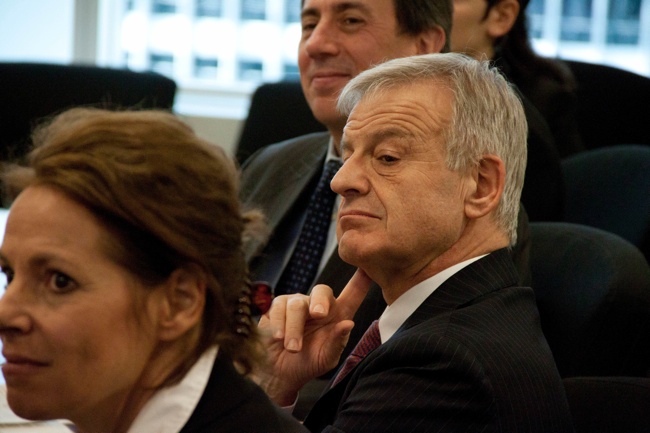 We have posted more pictures from the event on our Facebook page here.