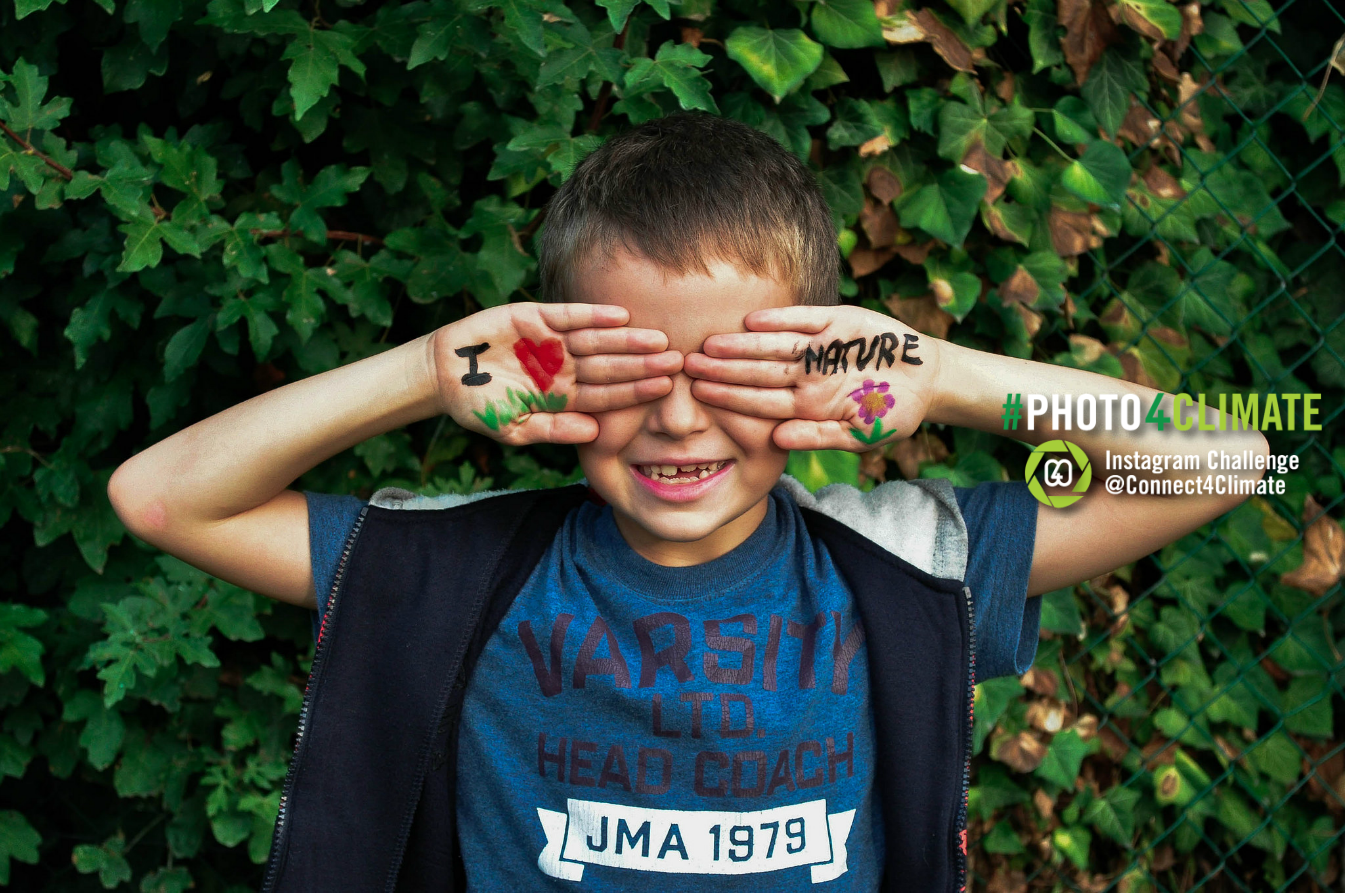 We are warming our world by emitting greenhouse gases from the buring of fossil fuels and changing our landscapes and already we are feeling the impacts of a changing climate, the poor the most. We need to advance the solutions for a carbon-neutral future, to hold the increase in the global average temperature to well below 2°C above pre-industrial levels, aiming to limit the temperature increase to 1.5°C. We need to drastically advance climate-friendly solutions that reduce our emissions and also build our resilience to adapt to the sea level risees, melting snow-packs, extreme weather events and shifting seasons that we are already facing.
We need to accelerate the climate movement for a sustainable future. In that sense, we've asked you to share your picture on #Environment to raise awareness on Climate Change, through our weekly #Photo4Climate Instagram Challenge. Submitted photos really captured solutions, situations or simply facts that our planet is changing, but we have chosen our favorite: congratulations Róbert Blaško. Your beautiful photo really explores a positive solution for climate change. It makes us feel comfortable and peacefull.
Take a look at the Original Caption:

Clean Energy.
Photo Credits: Róbert Blaško
#Photo4Climate's new theme
We do really appreciate all photos submitted, so they are featured on Connect4Climate Facebook album. We challenge you to continue to raise awareness and share your Climate Change story with us: this week's theme is #Desertification. Don't forget to follow @Connect4Climate on Instagram, using the hashtag #Photo4Climate and this week's theme #Desertification. You have until June 20 to share your captions.
More details here.