Five years after its first engagement with the design industry the World Bank Group's Connect4Climate global partnership program returns to Milan Design Week 2018 to highlight positive solutions.
Design underlines every physical object we know
. As the world walks towards a new era of eco-friendliness, low-carbon, and sustainability, the "
Design4Climate Action
" weeklong series of events will
engage diverse audiences to embrace climate-driven, sustainable design
. Sustainable design is climate-smart, environmentally-friendly and socially responsible, often achieved through a circular-economy mindset that thrives on renewable resources, efficient construction, reduced waste, and healthy and productive environments. 
Conceived as a traveling media zone, Design4Climate Action will be a digital collector and amplifier of sustainability information, and related content during Milan Design Week. The collaboration aims to maximize climate action by encouraging accelerated sustainable design practices throughout the design industry and the private sector as a whole.
Numerous hubs will be located throughout the city of Milan.
During the day, Connect4Climate will host live interviews at the Lifegate space
(Materials Village, inside Superstudio Più), featuring an engaging recording program, live interviews, editorial activities and social content. In the evening, from 7:00 to 8:30 PM, the Design4Climate Action program will continue at the exhibition "Living Nature" designed by the international design and innovation firm Carlo Ratti Associati (CRA) and located in front of Palazzo Reale. "Living Nature" is a 500-square-meter area where the four seasons are represented and made to coexist. As described by Carlo Ratti, the "Living Nature" installation is a reflection of climate change and the impact they have on the concept of urban living - above all an invitation to the return of nature in the city.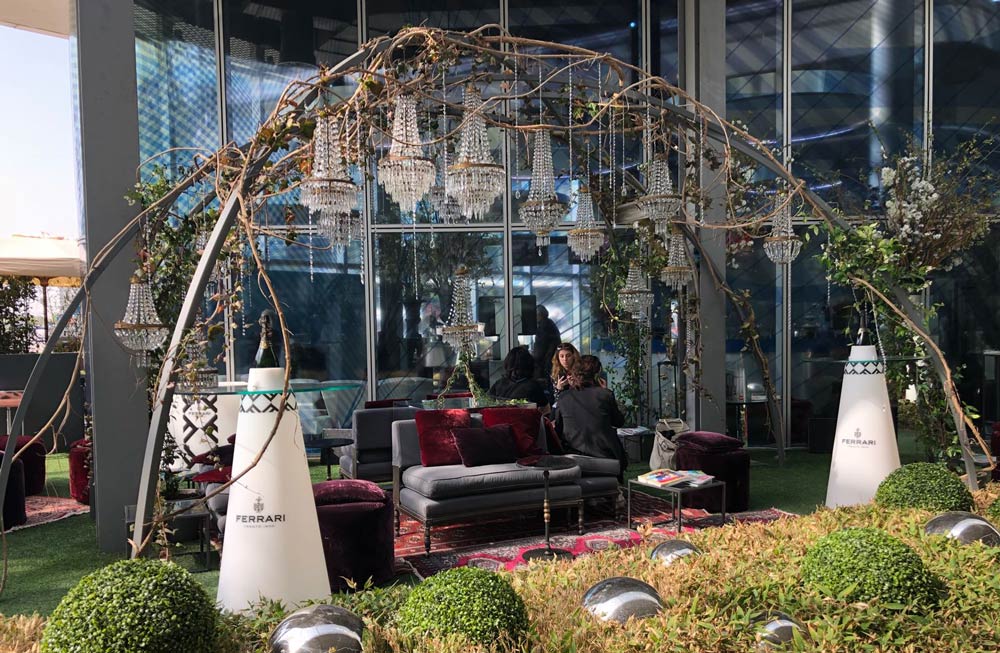 Photo Credit: Bárbara Gomes Simões / Connect4Climate 
Several itinerant media zones will also populate the Salone del Mobile and the streets of Milan, engaging experts, artists and citizens, and fostering the exchange of opinions and discussions on the theme of design and sustainability.
Transformation to a low-carbon, resilient future includes building sustainability into the very design of our cities, our houses, our clothes, our technology, and all the elements of our daily lives. Brilliant ideas, innovative solutions, and new designs come from every corner of the planet. Many will be presented in Milan during the week. How these contribute to promoting climate action, to building a low-carbon, resilient and sustainable future, will both surprise and excite those who attend.

The Program
These are the main events of the week, from Tuesday 17 to Saturday 21 April:

10:00 am-9:00 pm at Materials Village, Via Tortona, 27


​  
Press Review from 12:00 pm to 1:00 pm


​  
Interviews and debates from 1:00 pm to 4:00 pm

10:00 am-10:00 pm at "Living Nature" pavilion, Palazzo Reale (Piazza del Duomo)


​  
Interviews and debates from 6:00 pm to 8:30 pm

9:30 am-6:30pm at Salone del Mobile, Fiera Milano, S.S. del Sempione 28, Rho Milano


​  
Interviews inside the Pavilions of Rho Fiera from 10:00 am to 1:00 pm