One of the steepest challenges climate advocates face while working to raise awareness of the climate crisis and spur tangible on-the-ground action is the simple task of communication. How can we effectively translate the outputs of the scientific community for the public in a way that is faithful to the findings but also viscerally compelling and easy to internalize? This question is at the heart of Maxwell Boykoff's new book, titled Creative (Climate) Communications: Productive Pathways for Science, Policy and Society.
The Director of the Center for Science and Technology Policy Research at the University of Colorado Boulder's Cooperative Institute for Research in Environmental Sciences, Boykoff approaches climate communication with an open mind but a scholarly eye, substantiating each of his conclusions with numerous real-world case studies. Boykoff says he wrote Creative (Climate) Communications to "help us see through the clutter of disparate research and practice in these areas and provide some helpful guidance for ongoing work to effectively move forward with climate action."
A persistent theme in the book is the idea that "making [climate change] real" for those not yet directly impacted by the climate crisis demands creative—even artistic—modes of engagement. "Creative communications entail work to stir feelings and conjure emotional ways of knowing about climate change," Boykoff writes. This is the approach we at Connect4Climate take ourselves, convening people and raising awareness through film, music, fashion and more. Boykoff stresses the importance of communicating in ways beyond raw data and academic explication—in order to truly sway climate contrarians, he says, advocates must connect with them on a personal, emotional level.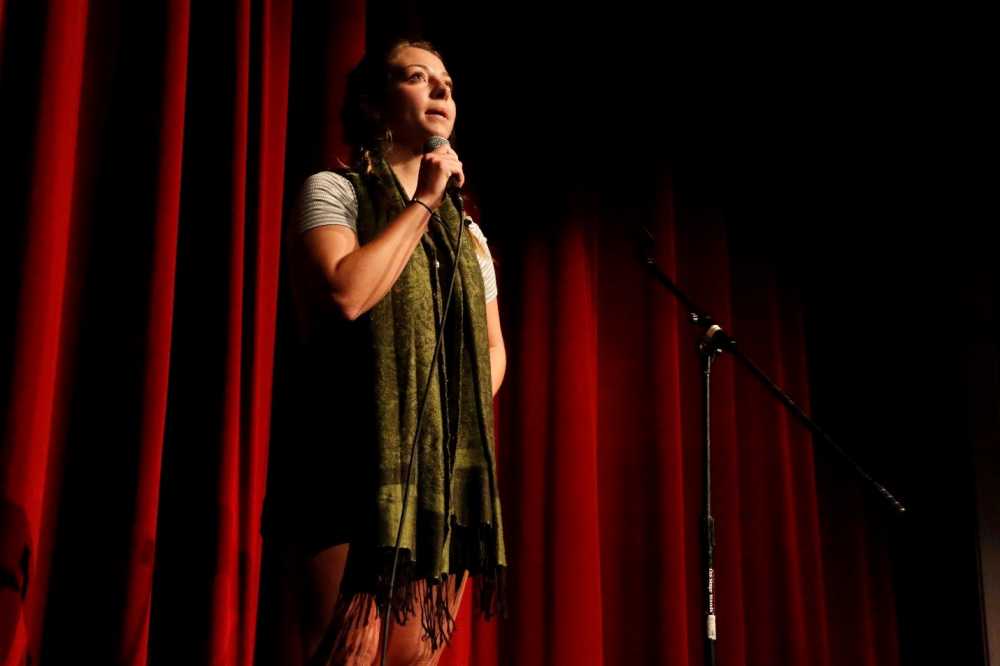 'British Persuasion' created & performed by Joey Filmanowicz, Kyle Fowler & Jules Murtha. From the April 2019 'Stand Up for Climate Change' live comedy show at CU Boulder. Credit: Lianna Nixon
Boykoff himself is no stranger to work in novel climate communication. He co-founded at the University of Colorado a multidisciplinary project called Inside the Greenhouse, "designed to facilitate and support creative storytelling about issues surrounding climate change through video, theatre, dance and writing to help connect wider and new audiences to climate change in resonant and meaningful ways." He details in the book some of the many creative approaches his students have come up with under this initiative.


From cover to cover, Creative (Climate) Communications offers a humane and holistic look at the climate crisis. Its open-mindedness and embrace of a case-by-case "silver buckshot" approach to successful climate communication is both admirable and essential in our contentious and misinformation-rich modern world. This is invaluable reading material for anyone passionate about expressing effectively the dangers our planet faces, and it is now available for purchase online.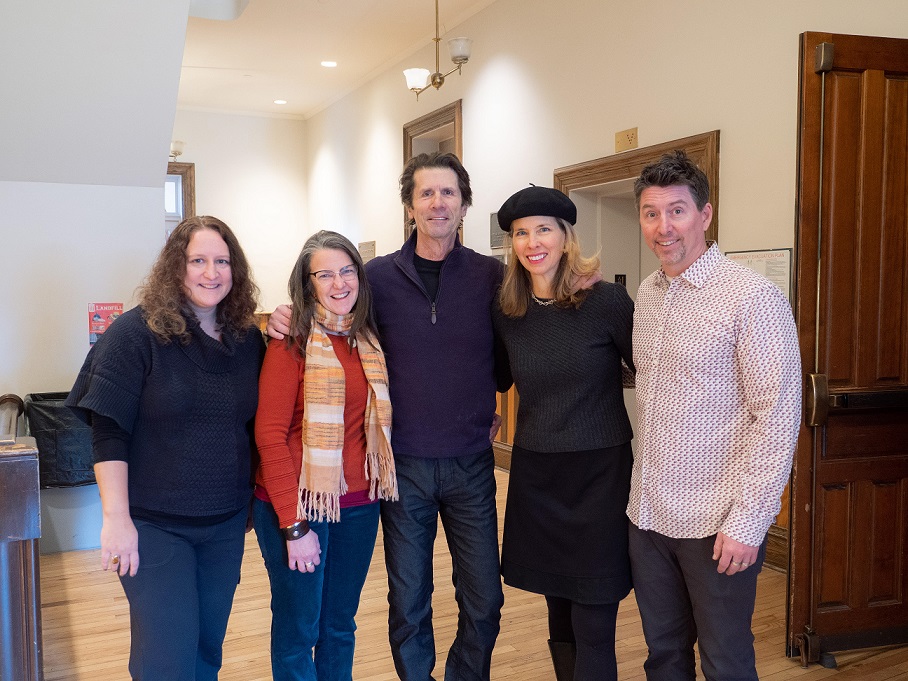 Inside the Greenhouse Co-Directors with photographer James Balog: Phaedra Pezzullo (far left), Rebecca Safran (middle left), James Balog (middle), Beth Osnes (middle right), Max Boykoff (far right). Credit: Patrick Chandler
Banner/thumbnail image courtesy of Fabio Marciano, Pixabay.