Every year, the parties to the United Nations Framework Convention on Climate Change (UNFCCC) convene to weigh global progress on climate action and set new goals based on what remains to be done. At this year's conference of the parties, COP25, ramping up ambition will be more important than ever before, as the climate crisis is deepening and projections for the state of the planet in 2100 absent significant worldwide behavior change are dire.
Taking place in Madrid from December 2-13 under Chile's Presidency, COP25 will focus on hammering out the last remaining issues surrounding the implementation of the foundational 2015 Paris Agreement and getting the countries of the world back on track to keep net global warming well below 2°C vis-à-vis pre industrial times (the latest UN report warns that a business-as-usual scenario could at this point result in a catastrophic 3.2°C of warming).
Connect4Climate will be in attendance at the COP, supporting events at the Italian Pavilion and amplifying the messages of the conference for a global audience through live-streaming and social media. C4C is especially excited about COP25's emphasis on youth leadership, which has proven invaluable for raising climate awareness and promoting action all over the world.
Want to get involved in COP25 yourself? Here are five tips and tricks on how to stay informed and contribute to the conversation:
1. Tune in to the "Live from COP25" Digital Media Zone
We at C4C are hosting a special series of live sessions at the Italian Pavilion in which members of our team will conduct exclusive daily interviews with a wide array of climate leaders offering perspectives ranging from economic and political to social and activist.
The Zone will be in session from 2:00-3:00 pm Madrid time every day of the conference, and all interviews will be broadcast live on our Facebook page as well as the Italian Ministry of the Environment's. Follow along live and share your thoughts on all the innovative strategies up for discussion!
Image courtesy of Kaia Rose, Connect4Climate.
2. Participate virtually in our side events
In addition to the Digital Media Zone, Connect4Climate is putting on its own exciting side events at the COP, including a session on agricultural innovations in Africa and the sweeping Great Green Wall initiative as well as one on strategies for working alongside youth leadership to expand climate education worldwide.
Be sure to follow our coverage of the COP on Instagram, Twitter, and Facebook to stay abreast of these events and draw inspiration to take climate action yourself! Feel free to contribute your own thoughts on the issues using the hashtags #COP25, #WeAreAction and #TimeForAction.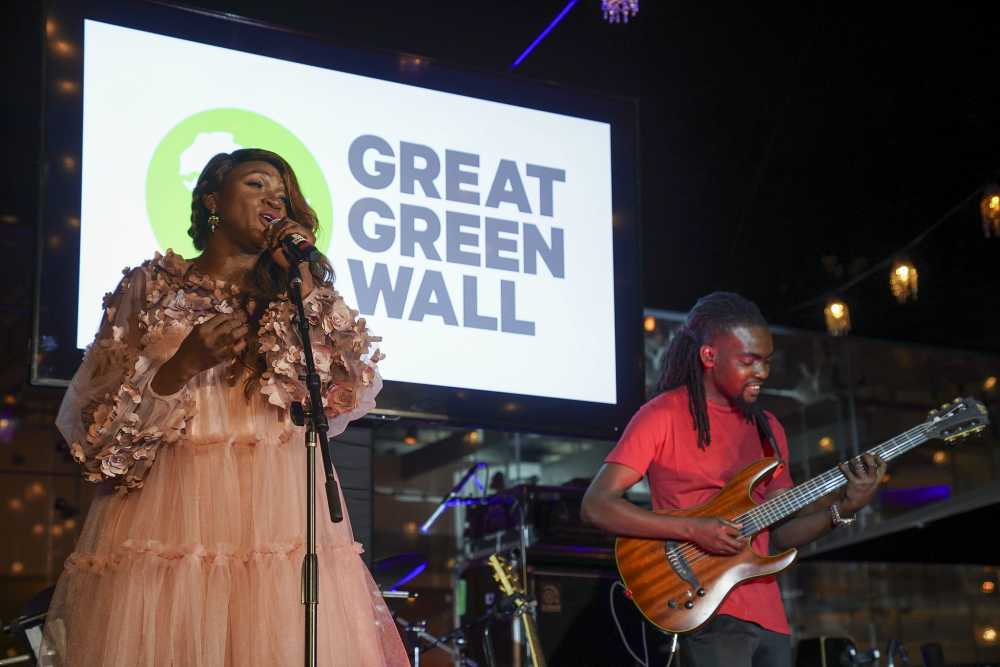 Image courtesy of Leigh Vogel, Connect4Climate.
3. Check out the UNFCCC website
If you'd like to learn more about the COP in general and its role in global climate dialogue, look no further than the UNFCCC's official website, which offers an overview of the conference, a schedule of events, an aggregation of relevant climate news stories, and more.  You can also tune into the Action Hub webcast for a full program of exciting interactive presentations.
Image courtesy of the UNFCCC.
4. Bone up on Article 6 of the Paris Agreement
You've probably heard of the Paris Agreement on climate change, but do you know Article 6? In Katowice at last year's COP, the parties adopted the "Paris Rulebook" but key guidance on how to implement Article 6 was not included so It's a section of the Agreement that the parties to the UNFCCC attempted unsuccessfully to pin down at last year's COP, and you can bet that it will be a centerpiece in Madrid this time around.
Article 6 aims to establish a system of voluntary international cooperation to make both implementing and verifying country-specific climate action plans easier. It could also pave the way for more robust climate education programs worldwide and a global standard on carbon pricing, which has the potential to cut industrial emissions significantly over the next several years. Negotiations are delicate, though, and reaching an agreement will be far from simple.
Study up on Article 6 and its significance on sites such as that of the International Chamber of Commerce  and the Environmental Defense Fund or check out this video from the Carbon Pricing Leadership Coalition.
Image courtesy of the Carbon Pricing Leadership Coalition.
5. Follow #Youth4Climate leaders on social media
Last but not least, be sure to show your support for the global #Youth4Climate activist movement and keep an eye on youth leaders' responses to the event of COP25 for a fresh viewpoint.
#SchoolStrike4Climate pioneer Greta Thunberg, who is making her way to the conference by boat, has a major presence on both Twitter and Instagram. Consider also following UN Youth Envoy Jayathma Wickramanayake, New York-based activist Alexandria Villaseñor, and Kenyan climate advocate Leah Namugerwa.
For additional ideas on youth leaders to look out for, check out this handy who's who compiled by the BBC!
Image courtesy of Kaia Rose, Connect4Climate.
Article banner courtesy of Pixabay.