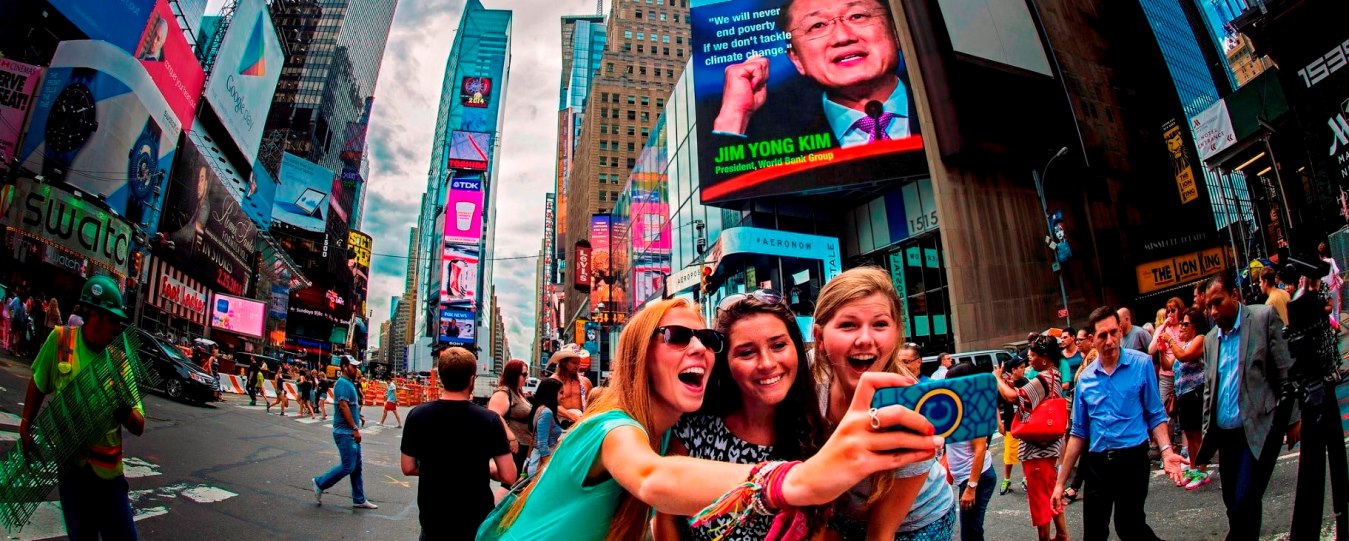 13th Annual Global Green Pre-Oscar Party to honor World Bank Group's Global Partnership program - Connect4Climate, UN Foundation & Global Green Champions
Global Green will roll out the green carpet for the eco-conscious stars and allies at its 13th annual pre-Oscar party on Feb. 24 at the Mr. C Beverly Hills Hotel that will feature an opening act by Charlie Puth, special headlining performance by Stevie Wonder and dinner program emceed by renowned journalist Soledad O'Brien. The event will recognize the World Bank's Connect4Climate initiative, as well as the UN Foundation and Global Green Champions who include elementary and middle school student gardeners who will help launch a global educational curriculum through a partnership with the MUSE School.
The World Bank Group's global partnership program, Connect4Climate, will be awarded for public outreach, youth engagement and advocacy work that it has been doing to advance environmental and climate change education, and to find innovative ways to take climate change concerns to a wider public, especially by working with the creative industries to maximize exposure of the issues at stake and encourage the acceleration of solutions. 
"We are so pleased to recognize the extraordinary impact of Connect4climate," said Global Green CEO, Dr. Les McCabe. "It's especially appropriate to acknowledge the World Bank during Oscar week because of their successful engagement of the film community. Their Action4Climate competition enabled more than 260 young filmmakers from 70 countries to present their local stories to a global audience, and they brought together over 170 Film Commissions and other film industry organizations to pave the way for an international 'greening of the silver screen' through the work of their ongoing Film4Climate initiative."
Lucia Grenna, Program Manager of Connect4Climate, who will accept the award, notes, "my organization is dedicated to ending poverty. But, as World Bank President Jim Yong Kim has said many times, we will never end poverty if we don't tackle climate change, in part because climate change hits the poorest the hardest. Celebrities and the creative industries, including the film industry, can all make a difference in raising awareness for climate action and motivating lower carbon lifestyle changes.  We need a global movement for climate change: everyone's action counts and it is everybody's business."
This article was originally published here.
About Global Green USA
Global Green USA is dedicated to helping the people, places, and the planet in need through catalytic projects, transformative policy, and cutting-edge research. Global Green USA's signature programs include greening affordable housing, schools, neighborhoods, and cities as well as rebuilding communities -- such as New Orleans and areas of New York and New Jersey -- that have suffered from the impacts of climate change, sea level rise, and environmental degradation. Global Green USA is the U.S. affiliate of Green Cross International, which was founded by President Mikhail Gorbachev in 1993 to foster a global value shift toward a sustainable and secure future. For more information, visit globalgreen.org and follow us @globalgreen.
Press Contacts:
Sunshine Sachs – Michael Samonte, Alyssa Furnari
GlobalGreen@SunshineSachs.com
#GreenOscar16
www.connect4climate.org
www.worldbankgroup.org
@connect4climate