Concepter Inc. is a newly established company with a 3-years old story contributing to a better nightshot amateur activities. The company made a first step forward in 2013, launching an unforgettably successful campaign on Kickstarter. Till then, Concepter has widened its product line and built a stable community of fans, supporters, professionals and backers. The energy and pace our company has given to devices like iblazr 1 and iblazr 2 is driven by a personal touch to achieve user's satisfaction.
The iblazr family represents LED flash for smartphones, tablets and DSLR cameras. The gadget goes well beyond simply lighting up its subjects. With an App and special accessories it offers user-controlled photo quality regulation for an amateur "smartphonographer."
With our iblazer lights we encourage people to tell their climate stories, to document nature as it is affected by climate change and to film and photograph the all important climate solutions we see enacted every day. Our gadgets are not only for photo-travelers and photography fans, but for every ordinary citizen of the Earth, who is affected by climate change and wants to build a resilient low-carbon future.
At Concepter Inc. we have chosen the least harmful technology for mass production to protect the atmosphere and environment. We aim to work only with ecologically safe and effluent-free materials.
We are exited to join the global partnership program Connect4Climate as they support young filmmakers around the world highlighting the critical stories on climate change.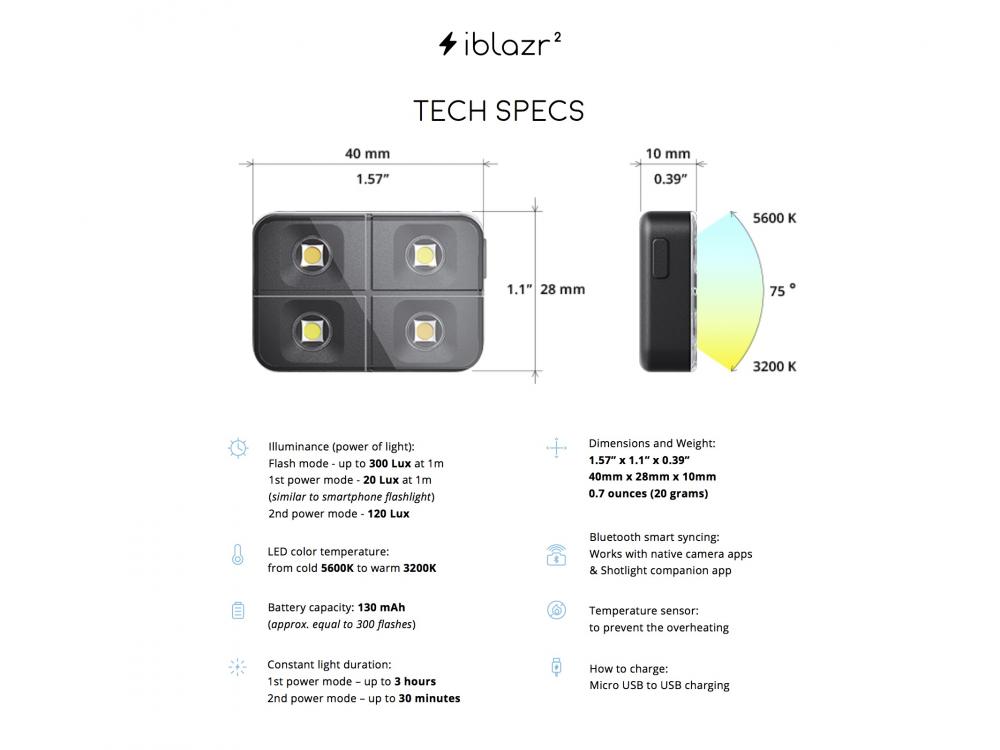 About iblazer 2
The second generation in the iblazr flash series, is the most advanced light source for smartphones and tablets available in the consumer market. This flash designed for smartphones also comes in handy when taking photos with tablets or DSLR cameras, lighting analogue photography, brightening nighttime video calls, or simply functioning as a small but powerful flashlight.
Wirelesssyncing. iblazr2workswithnativecameraappsoniOS viaBluetooth4.0;
Adjustable color temperature and brightness. Ability to adjust the light color temperature from 3200K to 5600K with the help of sensor on the back and the brightness using the app. Two constant light modes;
Works as a selfie remote. iblazr 2 uses Bluetooth to replicate the effect of a camera shutter;
Bright constant light for video taking on smartphones/tablets and digital cameras using the cold shoe mount; Multiple syncing. Use up to 10 iblazr flashes to enlarge the total amount of light.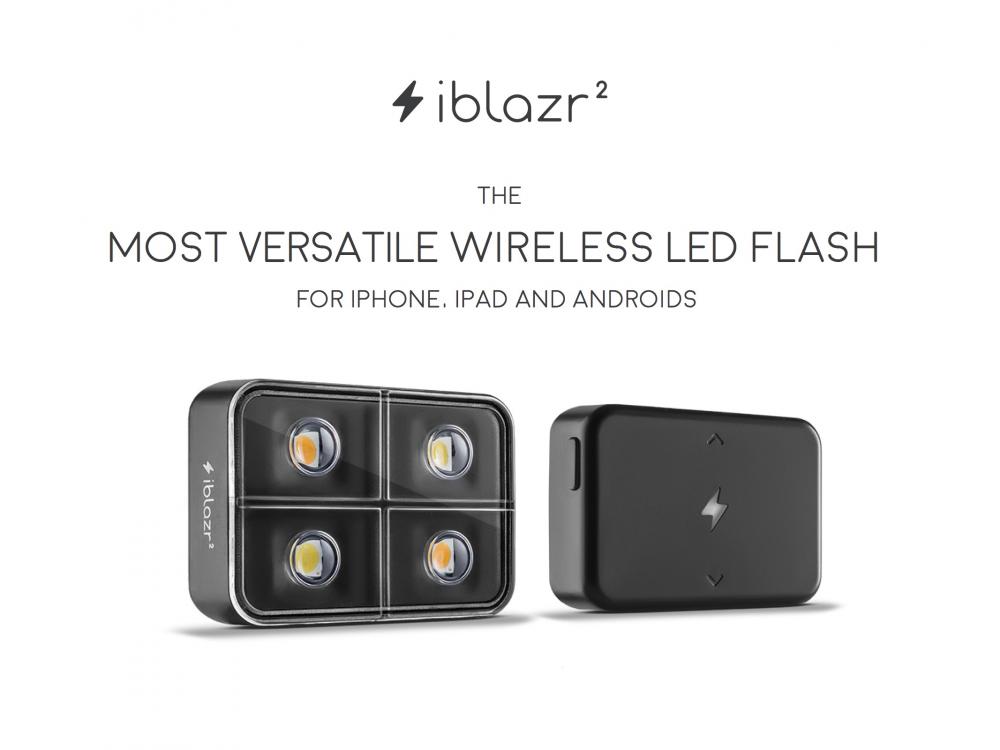 Download the full presentation.