Connect4Climate is launching a special campaign at COP25 to celebrate Young and Future Generations Day. The "We Are Action" green bowtie pin campaign knots creativity, science and action together, symbolizing a strong commitment to take bold and ambitious action towards a livable future.
By presenting green bowtie pins for attendees to wear at COP25, Connect4Climate hopes to inspire a sense of solidarity and unity around accelerated climate action.
The campaign is designed in loving memory of C4C's Max Thabiso Edkins, known for his stylish bowties and unwavering dedication to the youth climate movement. Each pin comes with a dedication to Max, a true climate champion whose commitment to action inspired everyone he crossed paths with.
Wear the pin and share your bowtie selfie by tagging @Connect4Climate and #WeAreAction. Together we are unstoppable.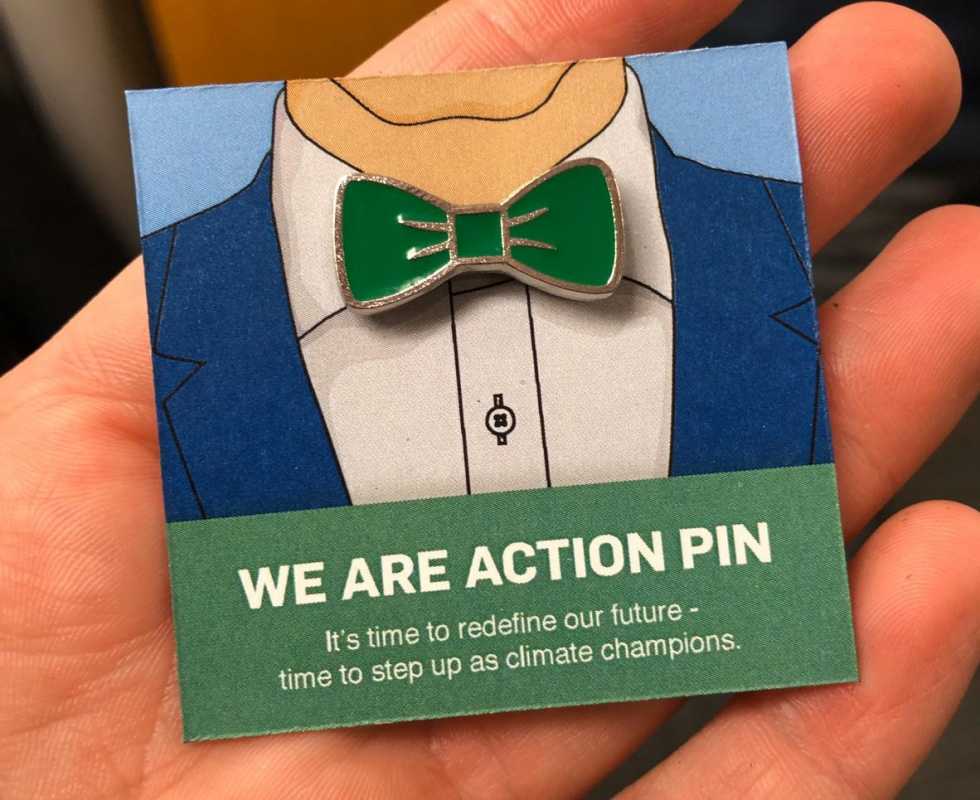 Banner photo by Giulia Braga, C4C Team. Pin photo by Kaia Rose, C4C Team.