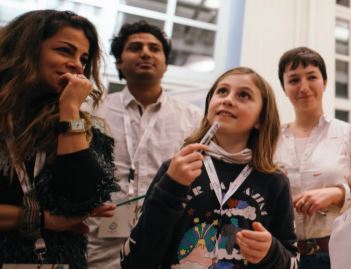 Learn
|
Communication
|
Partner News
We take our cues about what's important from what we hear our family, friends, colleagues and neighbours talk about. Talking about climate change in our daily lives plays a huge role in social as well as political change.  
Climate change conversations need to be taking place across all of society, and not just in the "green bubble."  Every community matters. We've seen how politicians need a strong social mandate behind their climate policies. 
But talking about climate change is still hard. Climate Outreach's new Talking Climate Handbook provides evidence-based, practical guidance to make it easier to have constructive, meaningful climate conversations in our daily lives.
Content for the handbook was developed by combining Climate Outreach's science expertise with a citizen science pilot project they conducted over the summer with over 550 people from over 50 countries in collaboration with Climate-KIC.