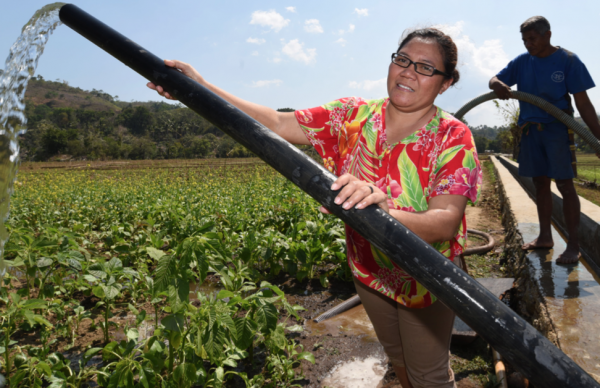 Learn
|
Energy
|
Partner News
In the past Sumba Island was renowned for being one of the poorest areas of Indonesia where very few people had access to electricity, now thanks to the efforts of Sulis Setiawati the future is looking bright. Setiawati has been at the heart of a groundbreaking, island-wide initiative to address the energy shortage and boost living conditions by going 100% renewable.
Setiawati has played a pivotal role, bringing views of local farmers to decision-makers and the national government to agree over the sustainable future of the island, ensuring that the needs of the local communities are being met. On a day-to-day basis, she ensures that the just transition to 100% renewables is effectively helping to boost energy access, improve local business and safeguard public health.
Setiawati is a local partner in the Hivos Sumba Iconic Island Initiative that aims to deliver 100% renewable energy to islanders by the year 2020, It has been underway for 5 years and has already met with considerable success. "At first I thought it was just a crazy dream," says Setiawati, "but it is not crazy at all, by working together to harness 100% renewable energy we are deliver- ing prosperity, equal opportunity and fundamental human rights for our communities – no more living in darkness".
Indonesia struggles to provide its citizens with reliable, cheap and safe access to energy with the existing grid infrastructure and reliance on large, centralized coal plants – which represent 30% of the countries current energy mix. However, the national government has noticed the development benefits of going 100% renewable on the Island of Sumba, in April this year Sudirman Said the Energy Minister was sent to scout out the initiative.