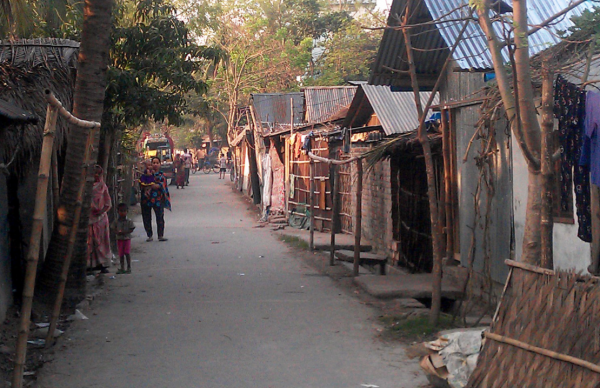 Learn
|
Energy
|
Partner News
All change needs a champion. Marjina Begum is that champion. She lives in Kulia village in Khulna District, Bangladesh where was the first person to transform her household to run on 100% renew- able energy and is helping other villagers do the same. By harnessing solar energy Begum has avoided the need to rely on patchy grid connections and inefficient kerosene fuel. As a result of her actions local children can now study at night, improving their educational outcomes, women in the village are increasingly empowered, and security has improved.
Bangladesh has one of the fastest growing renewable energy programmes in the world and solar energy has already reached 15 mil- lion people, nearly 10% of the population1 – but there is much more to do. The country suffers from regular cyclones and floods, and high rates of poverty, these issues are compounded by the increasing impact of climate change on the region.
Fortunately, local NGOs like ADAMS are helping to empower women, like Begum, to harness the power of solar energy in order to raise their living standards and bolster their communities against poverty and climate change by providing access to technology, training and micro-finance.