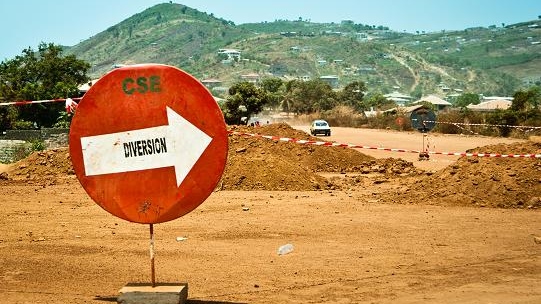 My country Sierra Leone, meaning Lion Mountain has a tropical climate because of its proximity to the equator. Well watered with strong annual rainy seasons, it is considered one of the most humid countries in Africa. The land is blessed by the Atlantic Ocean on the West and Southwest shores. Mangrove swamps, wooded hill country, and beautiful mountains grace the East. 
The country enjoys two separate seasons, dry and wet. When I was growing up in Koidu Town, Sierra Leone, the seasons lasted for six months each, but this has tremendously changed in the last couple of years. It was recently determined that the dry season now lasts only 3 months, from December through February. This new pattern is credited to the impact of Climate Change, which causes a subsequent change in the countrys climate. This has greatly impacted the pattern of the countrys seasons, and if urgent action is not taken by the government to mitigate its effect, a socio-economic and political price will be paid.
There is insufficient daily data available to determine the temperature extremes; there is, however, data that significantly indicates increasing trends in the frequency of hot nights. The average number of hot nights per year increased significantly between 1960 and 2003. There has been a decrease in heavy rainfall after 1960, and it had been difficult to establish if this was part of a long term trend. The rainfall record is determined by wetter and drier periods. For example, the 60s and late 70s were particularly wet, whilst the early 70s and 80s were very dry. Rainfalls in 2005 and 2006 have been have also been very low. 
The vast majority of the population in the city and provinces heavily relies on the countrys natural resources for its economic base. The country is highly dependent on mining - especially diamonds. This is mainly done in Koidu town, where I grew up, and rumor is that besides diamonds, the country is likely to become a significant iron ore, gold and oil producer.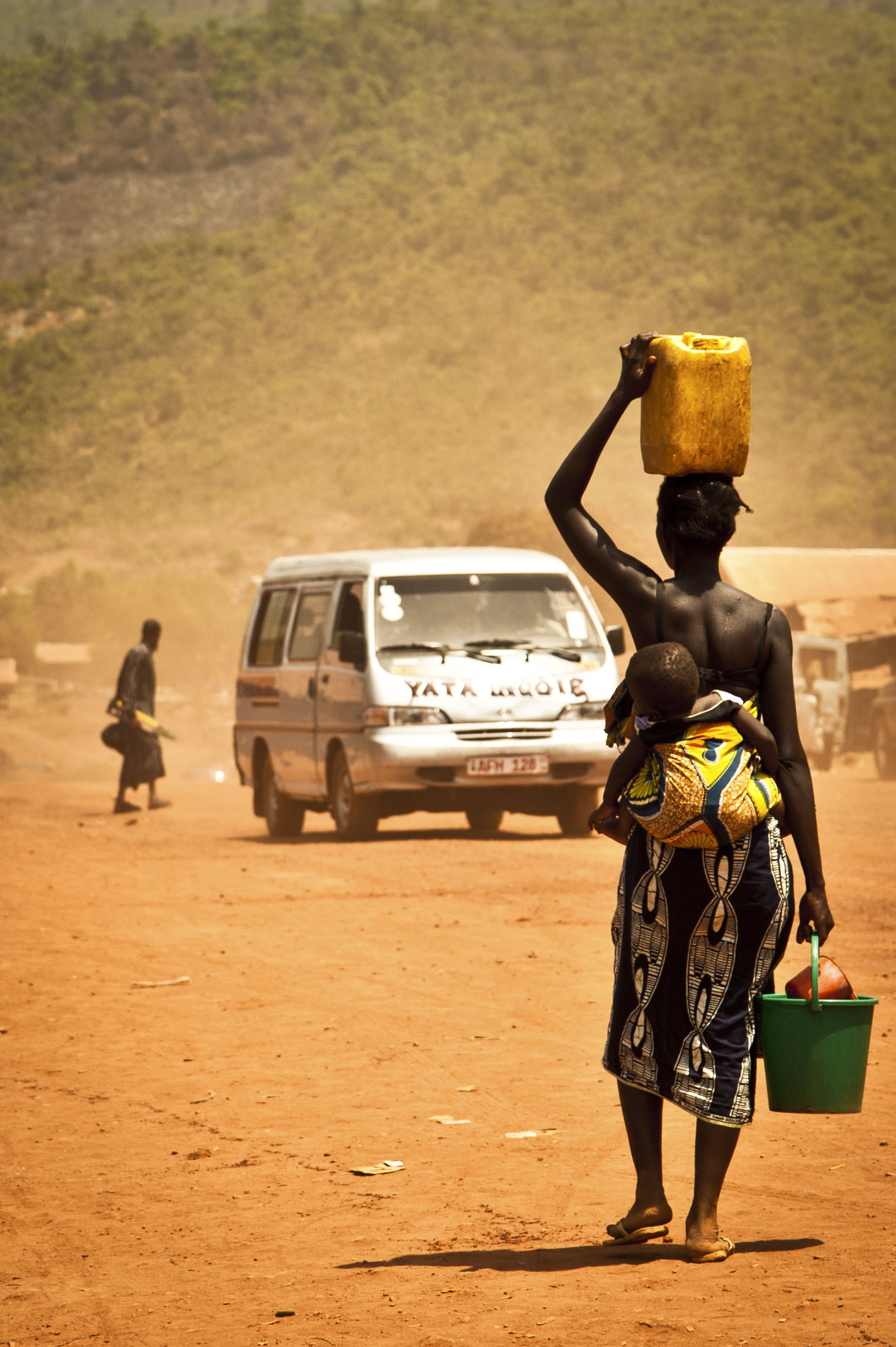 Photo by Eduardo Arraes
The people of Sierra Leone also rely on natural resources such as land to grow food. The country is blessed with one of the most fertile lands in West Africa. As kids in a family of over thirty brothers and sisters, each one of us had his or her own little garden, we grew corn, pepper, etc. There is planter of water, but this is threatened by population growth (increase in population include displacement caused by Civil War) and the rising demand from agribusiness and deforestation causing soil erosion. There are threats to our beautiful inland valley swamps and the rich forests. One of the problems our forests are now facing is that only 4 percent of the original forest cover remains and few areas are protected. And last but not the least, fish. The country has plenty of it. Fish are our livelihoods . All of the natural resources face challenging pressures because of Climate Change.
The weather pattern in Sierra Leone, like most of Africa is experiencing a change in its climate. This change results in extreme weather events such as storms, floods and droughts with hostile impacts on the socio-economic fabric of the country. This in turn leads to disruption of agricultural activities, increase in water-borne diseases, such as malaria and cholera, and the loss of lives. 
Businesses, decision makers, and politicians should come together to discuss climate change. Full understanding of this issue is needed so proper decisions that could lessen all damages that arise from the effects of the weather could be made. Delays from inaction or placing practical policies in environmental protection and sustainable development will cause a lot of harm to the country.
With this in mind, the government needs to undertake climate change related actions very seriously and the people can assist by encouraging government to fulfill their obligations on the subject of climate change.