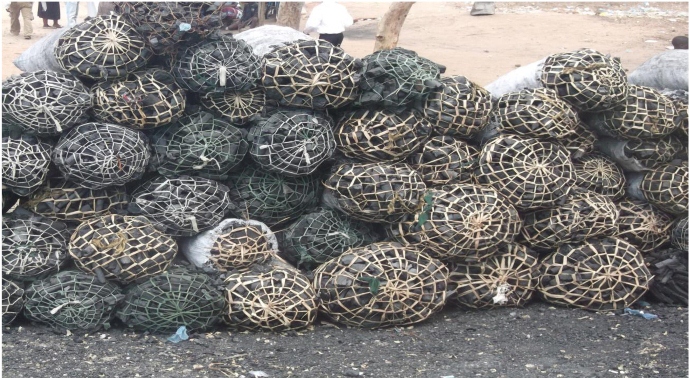 It might seem tautological to say that the story of man and forest is as old as, well, man and forest. But considering that we spend so much time and energy cutting down trees and generally disregarding their importance to our survival, it seems like we have forgotten that our existence is largely sustained by forests.
From the World Bank's Forests and Forestry Page
Forests contain twice as much carbon as exists in the Earth's atmosphere, and absorb about 15 percent of the planet's greenhouse gas emissions. Meanwhile, destruction of forests through deforestation and forest degradation now contribute about 18% of the planet's greenhouse gases, a principal cause of climate change. 
Based on the comments on our Facebook wall, many of you understand the importance of protecting forests as an effective method of protecting the environment. Your comments remind us that this is a conversation that needs to be shared around the world.
As individuals we might not be able to sit at the negotiating table in Durban or Rio+20, but planting trees or educating our neighbors on the importance of forests, is well within our capability. Forests provide mankind a very rich existence. For some communities that have been living in harmony with forests, this is common knowledge. Asimenyekyala Nthakomwa noted this on our Facebook wall:
"communities harvest lots of non timber forest products... fruits, mushrooms, firewood, thatching grass, edible insects and a lot more therefore their protection ensures continued benefits to the communities, let me mention that the communities (especially those who dwell closer to the forests) should be involved in the protection of these forests so that they should feel that they own them and its for their benefit otherwise illegal harvesting cases will be the order of the day and they will be used unsustainably!"
Many of you made valid observations today about forests and their role in fighting climate change. You commented that forests are important to you because they house animals, provide oxygen, sequester carbon, prevent desertification, provide shade and beauty, protect biodiversity and water resources, balance micro-climates, and are part of our heritage and legacy.
A few weeks ago, forests featured heavily during our week of African Voices on Climate Change (AVCC). AVCC was our invitation to African and Diaspora bloggers to contribute their stories on climate change. Over the next few weeks we'll feature those voices as part of our weekly discussions. One of those contributors, Professor Wolfgang H. Thome, from Rwanda wrote about Nyungwe National Forest Park in Rwanda and how the country is looking at sustainable methods of including forests as part of the national attraction. This is a great example of positive use of forests. We don't necessarily need to destroy forests in order to create tourist attractions, forests ARE the attraction:
The establishment of the Nyungwe Forest National Park a few years ago widened Rwanda's tourism attractions and the success of this park – including its unique treetop walk – has fueled rumours that another forest national park may be in the making to provide more choices of itineraries and fulfill the country's tourism vision to attract quality tourists who are staying longer and spend more money, making the 'industry' succeed in the long run for generations to come.
Given all your input into the discussion on forests, one could conclude that nearly all of the 80,000 fans on our Facebook page joined because they understand the causes of climate change and are passionate about finding solutions. 80,000 of you understanding how critical a role forests play in the fight against climate change might not seem like much against a population of 7 billion. But 80,000 is a lot when you are started at zero. There's a lot to say and to understand about our relationship with nature. Our journey to being more knowledgeable might perhaps answer critical questions about our dysfunctional relationship with our environment. Like for example,  what allows us to ignore the destructive nature of our behaviors, in full light of evidence?
From UNEP:
Forests cover one third of the earth's land mass, performing vital functions around the world. In fact, 1.6 billion people depend on forests for their livelihoods. They play a key role in our battle against climate change. Forests feed our rivers and are essential to supplying the water for nearly 50% of our largest cities, including New York, Jakarta and Caracas. They help to regulate the often devastating impact of storms and floods.

Forests are the most biologically-diverse ecosystems on land, home to more than half of the terrestrial species of animals, plants and insects. Forests also provide shelter, jobs and security for forest-dependent populations.

Yet despite all of these priceless ecological, economic, social and health benefits, we are destroying the very forests we need to survive. Global deforestation continues at an alarming rate -- 13 million hectares of forest are destroyed annually, equal to the size of Portugal.
One thing is clear, we are all responsible. But at the same time, we are fully capable of being the solution. So please continue to share your stories about the ways forests benefit you. If you don't think forests impact your everyday life, please make it a point to join the discussion and hear the stories of others. Somewhere along the way, we hope you will come to understand that others' stories about forests are reflections of all humankind's interactions with forests. We are all connected, and we all rely on forests. Next week, we'll look at how one person's story of a forest is relevant to all of us.