With growing populations and increasing impacts from climate change, forward-thinking cities are scrambling to adopt green infrastructure to become more resilient. An entry to our Action4Climate video competition "Climate TV, City Climate" discusses some of the issues cities are facing and how green infrastructure solutions can help a city cope with increased heat and stormwater run-off. Green roofs, green spaces and flood management systems can help cities like Rotterdam manage climate impacts.
Elsewhere, cities are innovating with renewable energy and resource management systems to yield major reductions in carbon emissions and improved climate resilience. Visionary water utilities are beginning to recognize the tremendous amount of valuable resources that lie in city wastewater. Traditional wastewater treatment is extremely energy intensive; it also generates large volumes of sludge that is typically sent to landfill where it releases significant amounts of greenhouse gas emissions.
In contrast, a process known as bio-digestion considerably lowers a city's carbon footprint. Bio-digestion harnesses the large amounts of energy stored in municipal wastewater and provides a useful byproduct in the form of a nutrient-rich soil. Overall, this approach contributes to improving air quality for residents, and generates handsome economic savings that can be reinvested in local economies.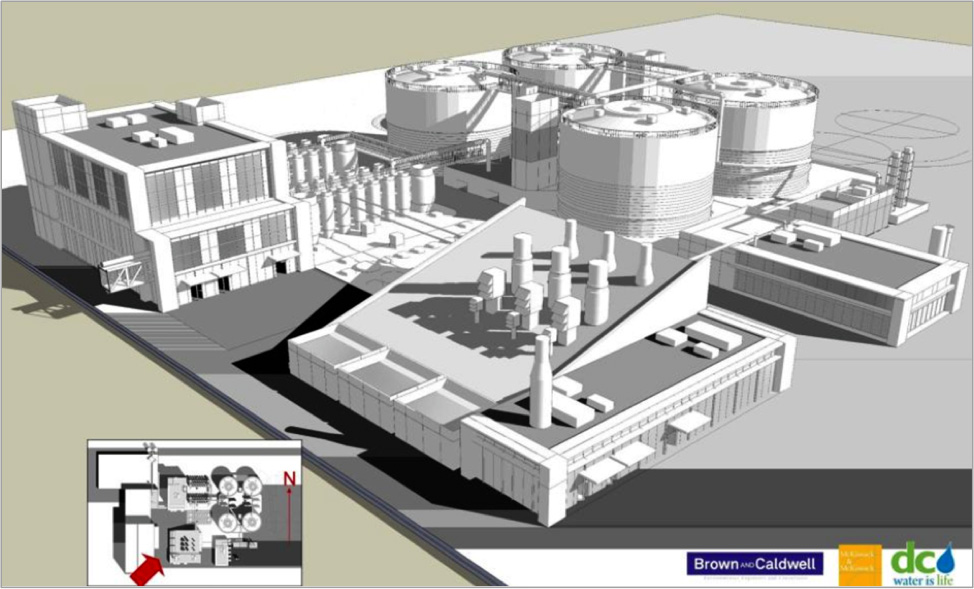 The Connect4Climate team was recently invited by DC Water, the water utility serving the city of Washington D.C., to visit a state of the art bio-digestion facility set to come online later this year. The facility is being built on the site of the city's wastewater treatment plant which treats 370 million gallons (1,400,000 m³) per day. The bio-digester will generate 13 MW of electricity onsite by using the biogas captured from the wastewater sludge. With the wastewater treatment plant currently being the largest user of grid electricity in Washington D.C., the renewable energy generated by the bio-digester will reduce DC Water's electricity consumption by a third and cut carbon emissions by approximately 50,000 metric tons of CO2e per year. This is equivalent to taking over 10,000 passenger vehicles off the road. It will also save DC Water $10 million annually, with these savings ultimately being passed on to the city's residents.
Rather than focus on maintaining their license to operate by meeting the U.S. Environmental Protection Agency's minimum requirements, DC Water is going above and beyond by applying a whole systems approach to wastewater treatment. Besides generating a sizable 13 MW of clean energy, the process will also provide "Class A biosolids", which is essentially a nutrient rich soil that is fit for agriculture and tree planting. The soil will be used by local farms, reducing the need to apply synthetic fertilizers, known to be highly carbon-intensive to produce. In addition, DC Water has adopted an advanced pretreatment process known as "thermal hydrolysis" which will enhance the efficiency of the biodigester, lowering the volume of soil that is recovered from the wastewater. This will reduce the number of trucks needed to haul the soil away from the plant every day by about half.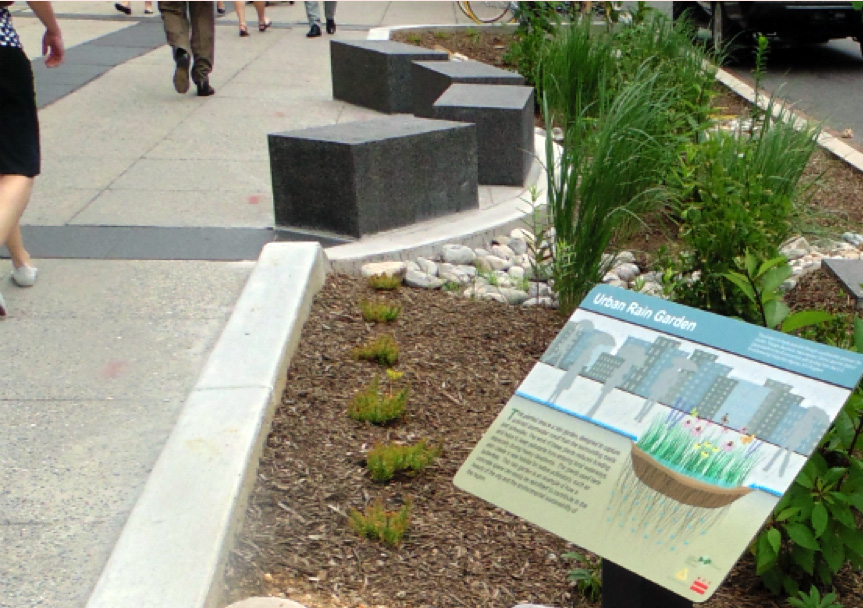 Closing the loop, the soil will be used for green infrastructure projects across the city, including tree planting and rain garden projects which will reduce the amount of stormwater runoff reaching the treatment plant. With less wastewater to treat, energy consumption will be further reduced. DC Water has also discovered through scientific research that soil generated from wastewater provides a significant boost to the drought resistance and yields of certain cereal crops such as corn.
For the future, DC Water is considering other renewable energy options to further reduce operating costs and cut greenhouse gas emissions. Indeed, one of the things that struck the Connect4Climate team during the visit was the vast surface area that the wastewater plant covers. Although the 153 acre site (62 hectares) is densely packed with water treatment systems, ample space is available to implement solar power panels. The utility is also exploring the possibility of treating food waste in the biodigester, which would further reduce waste going to landfill and Washington D.C.'s carbon footprint.
"There is no such thing as waste, only wasted resources." - DC Water