Our colleagues from Building Energy, one of our partners for Global Citizen 2015 Earth Day, arrived in Washington this week, ready to build the first-ever solar field on the National Mall, the power source of our Alcantara Magic Garden-Connect4Climate Pavilion. Thats right. Instead of using fossil fuels to light the overhead lights and electrify our computers, this Earth Day attraction will be powered by the sun.
The 3,000 square feet solar fieldthats about as big as a basketball courtlies right by the Washington Monument, a wonderful juxtaposition of symbols that remind us both of history and the future.
The National Mall isnt the only place where Building Energy is constructing solar fields. In fact, this visionary independent power producer headquartered in Milan, Cape Town and Washington DC has a fantastic story. Theyve made their mark by expanding into international markets where renewable energy sources off the greatest potential.
In five short years, Building Energy has developed 230 photovoltaic plants around the world, in places such as Dubai, Panama, and Belgrade. Their office in Cape Town, South Africa, is particularly busy; theyve secured projects in Namibia, Botswana, Zambia, Uganda, Kenya, and Lesotho. Theyve also constructed 30 projects in South Africa, including one in Kathu in the Northern Cape, which is now the biggest solar park on the continent. A subsidiary of Building Energy will also be constructing the first, and largest, biomass plant in Africa in Kwala Zulu Province that will be fueled by the combustion of sugar cane tops!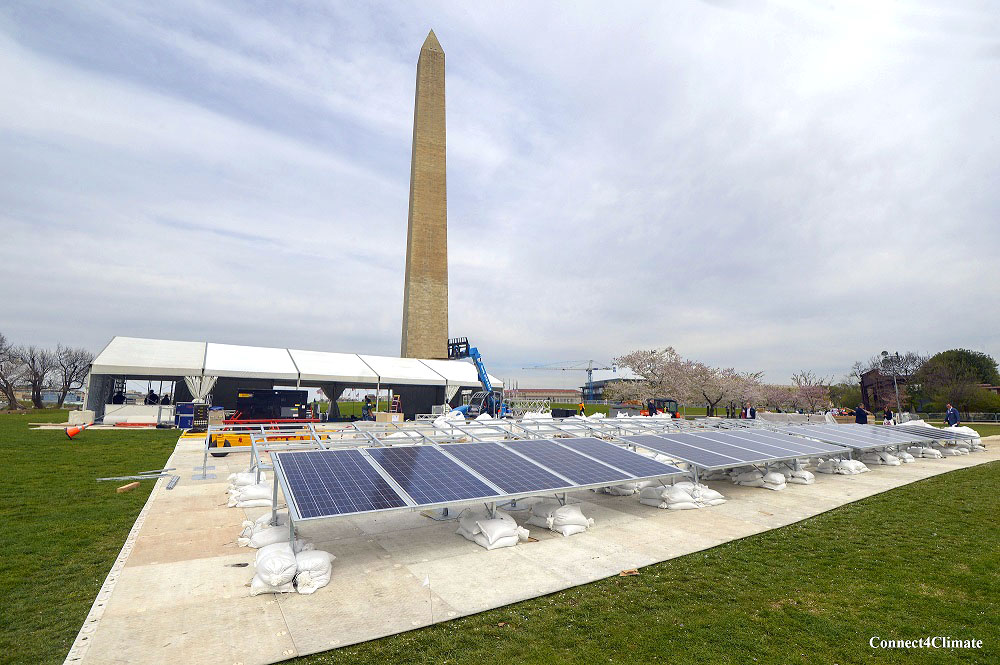 Building Energy's solar panels are set to power the Alcantara Magic Garden-Connect4Climate pavilion on the National Mall. Come join us April 17 – 19! Photo by Leigh Vogel/Connect4Climate
With their visionary plans and intuition, Building Energy is an ideal partner for us at Connect4Climate. We can only imagine how productive our relationship will be in the future.
Find our more of what we are doing as we #TakeOn climate change.