The Fashion4Climate initiative collaborates with trendsetters of the fashion sector to set new parameters for the industry.
Fashion and style are ever-present reminders of our values. We see, wear, feel, and smell our clothes every day. Companies that turn once-polluting manufacturing processes into sustainable ones prove that it's possible to take care of both the planet's basic needs and our own at the same time.
Fashion: Part of the Problem, But Potentially Part of the Solution
Fashion was in the spotlight at one of COP23's
side events
. Ambassadors of the global fashion industry flocked to Bonn, Germany to share ideas on transitioning towards a cleaner, sustainable future, including novel suggestions like using orange peels to make eco-friendly fabrics.
The fashion sector produces 60 million tonnes of garments a year, and employs 60 million people around the world, mainly in developing countries. Overall, the industry represents an annual global turnover of around 160 billion euros.
As of now, the industry constitutes one of the biggest threats to our climate. It's up to consumers to educate themselves and direct their spending to sustainable fashion, reshaping the industy and turning this longtime adversary of susainable practices into an ally one step at a time.
Climate Action Bracelet
Designed and donated by Italian fashion icon Cruciani, one of Connect4Climate's partners, this bracelet encourages youth to join the climate movement and start brainstorming and implementing solutions. A bracelet is a small thing, but it can accomplish a lot. According to a recent Yale study, family and friends are the most persuasive recruiters in the fight against climate change.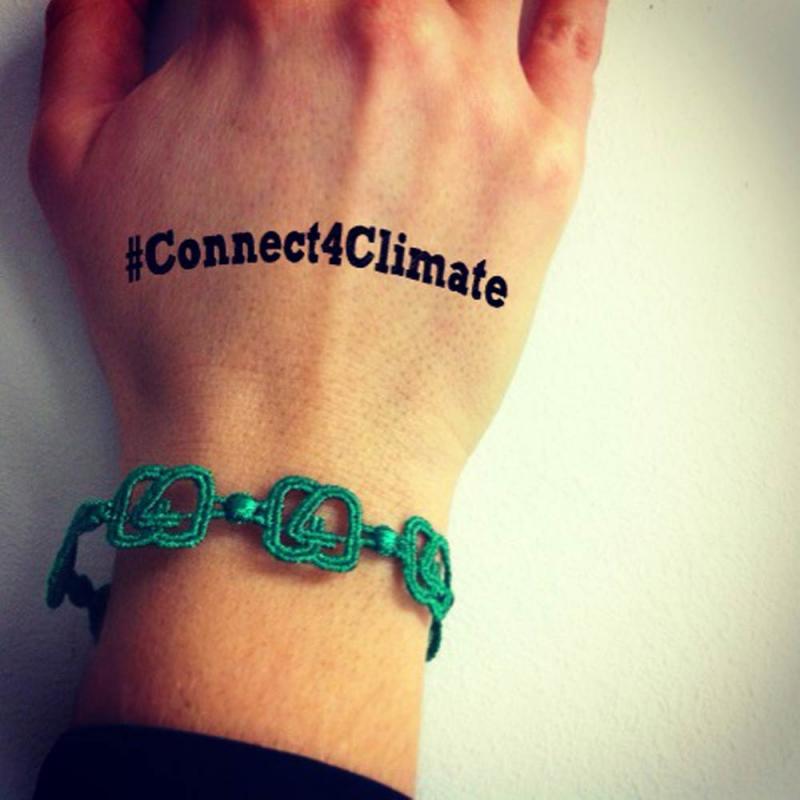 Luca Caprai, the founder of Cruciani, emphasizes: "Cruciani's commitment to the environment has ancient roots and has been supporting the company's work for a long time."