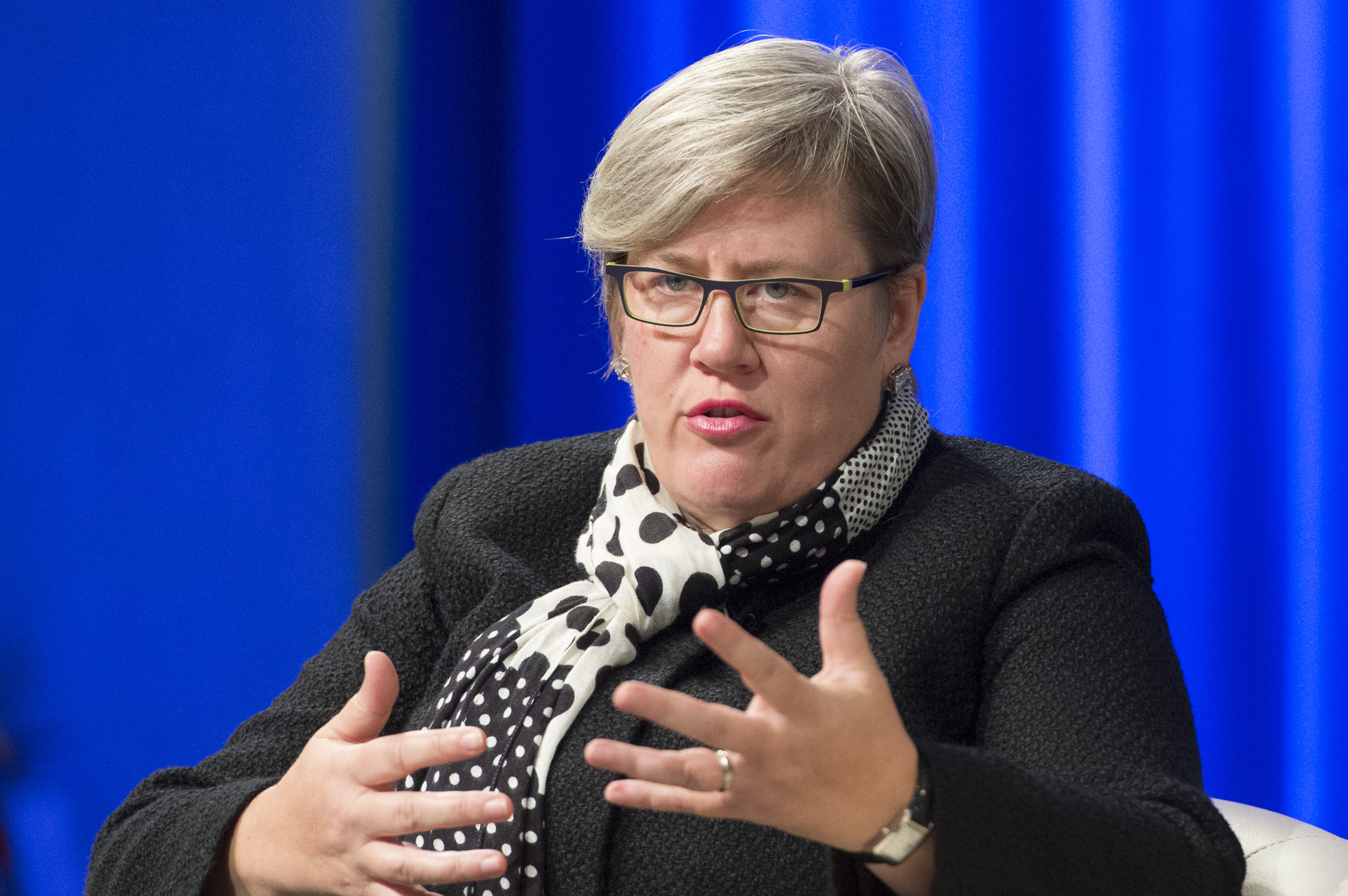 Highlights
  More than 500 participants attended Be The Movement, a workshop co-sponsored by Connect4Climate and the University of Warsaw in parallel with COP19.
  The focus of the workshop, which reaches an online audience of more than 300,000, was to identify new strategies to expand action on climate change.
  The dominant outcome was that each person can make a difference when it comes to climate change – this was expressed through the workgroups, the diverse presentations from NGOs, private sector, and international organisations and the keynote addresses.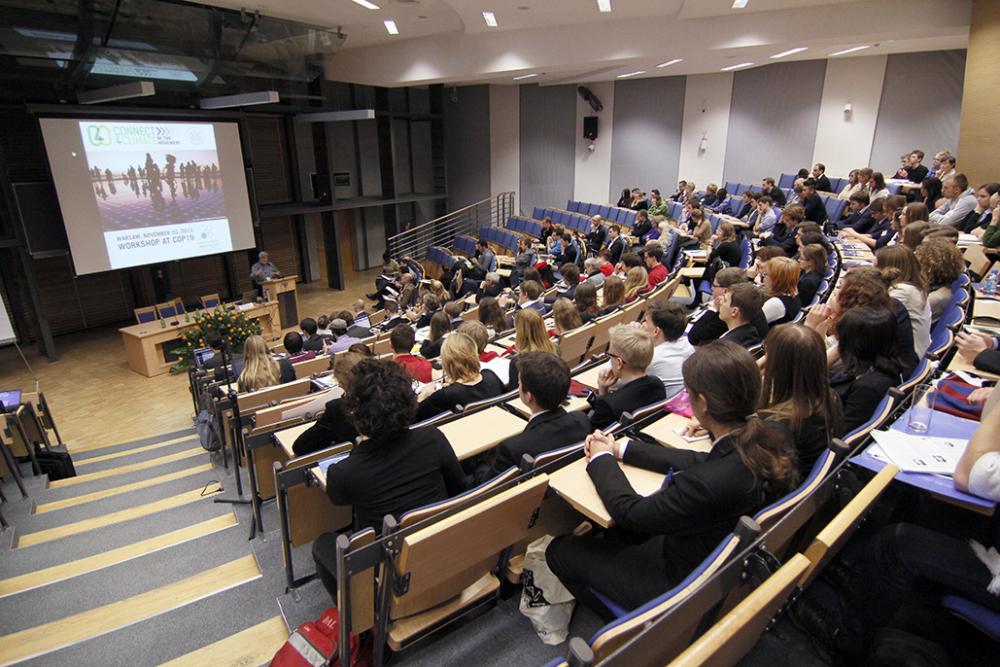 Rachel Kyte, VP at the World Bank Group, addresses the Be The Movement workshop
Connect4Climate and the University of Warsaw co-hosted an international workshop on how to get more young people engaged in global efforts to mitigate climate change and raise awareness about its increasing dangers. The daylong event, which drew prominent climate change activists and scientists as well as students, was held November 20 in Warsaw, where the latest United Nations-sponsored climate change talks (UNFCCC COP19) took place.
In the morning, participants broke into small brainstorming group sessions to discuss effective ways of communicating climate change, how to reach new audiences, the need for educators to include environmental messages, the importance of demonstrating that economic development is not in conflict with climate change mitigation policies, and the need for bold leadership to spark climate solutions. The recent tragic impact of Typhoon Haiyan on the Philippines, as well as Poland's difficulties in diversifying its electricity generation away from coal both gave rise to animated discussions.
Rachel Kyte, World Bank Vice President for Sustainable Development, reminded workshop participants of the impact that one individual can have by changing his or her behaviour patterns and energy consumption. "One person can make a difference. Absolutely!" she said. "[T]hat person might be the farmer who decides to plant a different type of crop, it might be you, it might be me, one person can make a difference."
Addressing youths in the audience Kyte added, "If we're going to build a movement, this is what I'd like you to think about: What are the challenges you're going to solve in your generation in the next 50 years."
Workshop participants included students from Duke and Yale Universities as well as the University of Warsaw, the South Korean Youth Coalition, and Polish Ivy League high schools from all over Poland. In a display of how the workshop had kindled their enthusiasm for climate change action, representatives of the Polish student participants read out a pledge of action before the packed auditorium on the campus of the University of Warsaw.
"We…have a duty to tackle the climate change emergency right now and to change our lifestyles accordingly," the students declared, picking up on the workshop's theme of Be The Movement. "Whatever sacrifices we have to make now, we firmly believe our passion for this movement will spur global action to secure better livelihoods for humankind." [Full text of the pledge can be found here.]
The workshop also drew representatives of international organizations, private sector companies, NGOs, universities and media from 50 different countries, including the World Health Organization (WHO), BBC Media Action, the CGIAR Research Program on Climate Change, Agriculture and Food Security (CCAFS) and the United Nations Environment Program (UNEP).
Corrado Clini, Director General of Italy's Ministry of Environment, highlighted the challenge faced by developed and developing countries in tacking climate change and emphasised the need to connect all actors in order to urgently take the call for global action forward. "We cannot lose time because climate change […is…] very close to a situation that could not be manageable," he said referring to the latest IPCC publication.
During an afternoon panel discussion, Kelly Rigg from the Global Call for Action, stressed the need to re-energize those already concerned about climate change and at the same time motivate new constituencies. "We need to mobilize the people who do feel passionately already and get them to take stronger action," Rigg said." We need to get some people who have never been engaged before to take the very first step on what we call the ladder of engagement."
Kelly's fellow climate change activist, Jamie Henn, co-founder of 350.org, added: "We also need to look within ourselves and within rooms like this, within our own movement and say: 'With these many people what can we do?' With this many people, just the people of this room we can do some pretty creative actions!"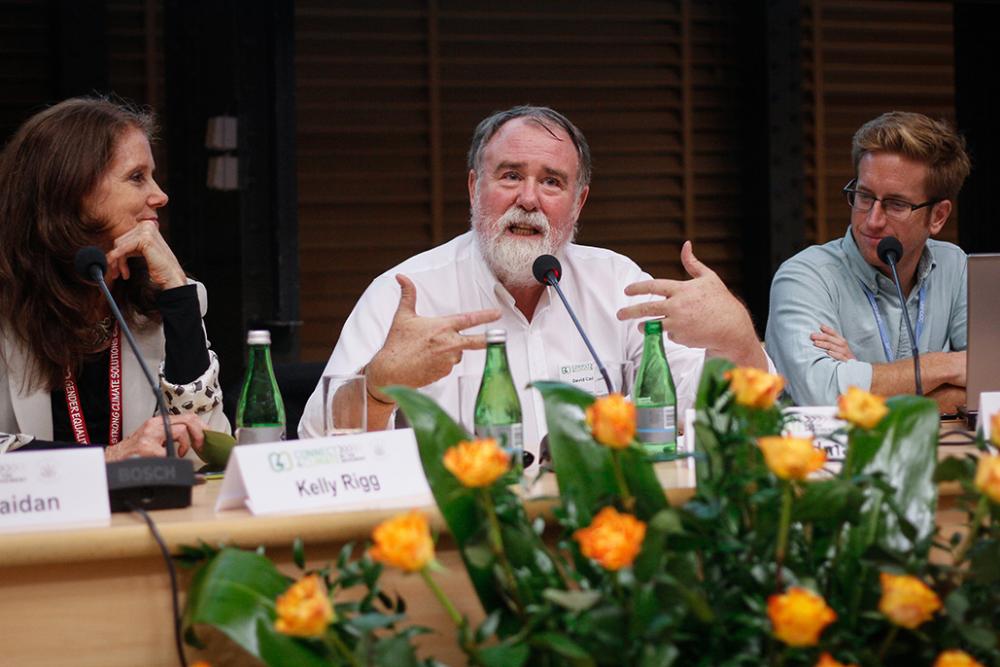 Kelly Rigg, David Cadman and Jamie Henn on a panel discussion on how to grow the global climate change movement
David Cadman, president of ICLEI-Local Governments for Sustainability, urged workshop participants to begin their outreach in a simple way. "Start where you are!" he said. "You know your network of friends, begin to engage them, ask them to engage their friends."
Overall, the workshop left attendees optimistic, with a renewed sense that there are many new avenues to explore in their mission of broadening and expanding the global climate change movement.
Vice President Kyte summed it up this way: "This is about building a movement. You're the movement. As you said at the very beginning everyone person can make a difference. If you look at the examples of the women's movement, of the gay rights' movements, of the movements that have transformed within a generation, not just what is happening in the world but the way in which young people think about what their lives might be, then every single person has made a difference."