Thank you for joining the movement!
A bracelet is a small thing, but it can accomplish a lot. According to a recent Yale study, family and friends have the greatest ability to convince people to take climate action. You can start the conversation!
Take a selfie with your recyclable Climate Action Bracelet and tweet or instagram it with the hashtag #Connect4Climate to start the conversation with your friends.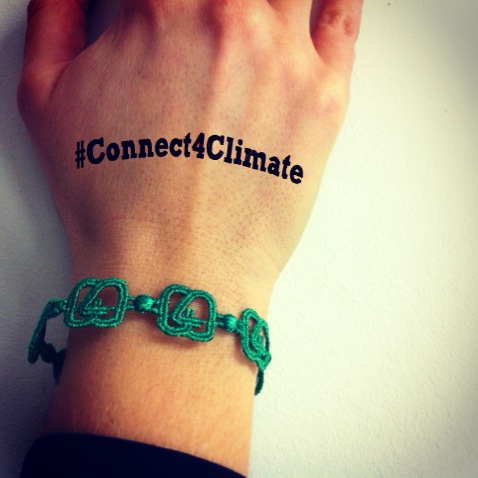 Our sincere thanks to our partner, Cruciani, for the in-kind donation of the C4C bracelets! Remember to recycle the bracelets

Luca Caprai, Founder of Cruciani, ephasizes: "Cruciani's commitment to the environment has ancient roots and has been supporting the company's work for a long time."
"We need to make climate action cool."