"Through collaboration and constructive feedback, we can build the future we seek: a low-carbon, resilient tomorrow for current generations and those yet to come."
    –UN Youth Envoy Jayathma Wickramanayake, Youth4Climate: Powering Action
Climate is one area in which there is no doubt young people have the will and the vision to change our world for the better – we just have to give them a platform and listen to their ideas! To this end, Connect4Climate's 2022 calendar was bursting with all manner of lively engagements and initiatives. We continued to work with our partners worldwide to empower a new generation of climate champions, catalyze productive conversations between leaders young and old at the highest levels, and celebrate shifts toward sustainability and nature-based solutions wherever we could find them.
What follows are five of our proudest moments from 2022. Let's keep this momentum going as we enter the new year together!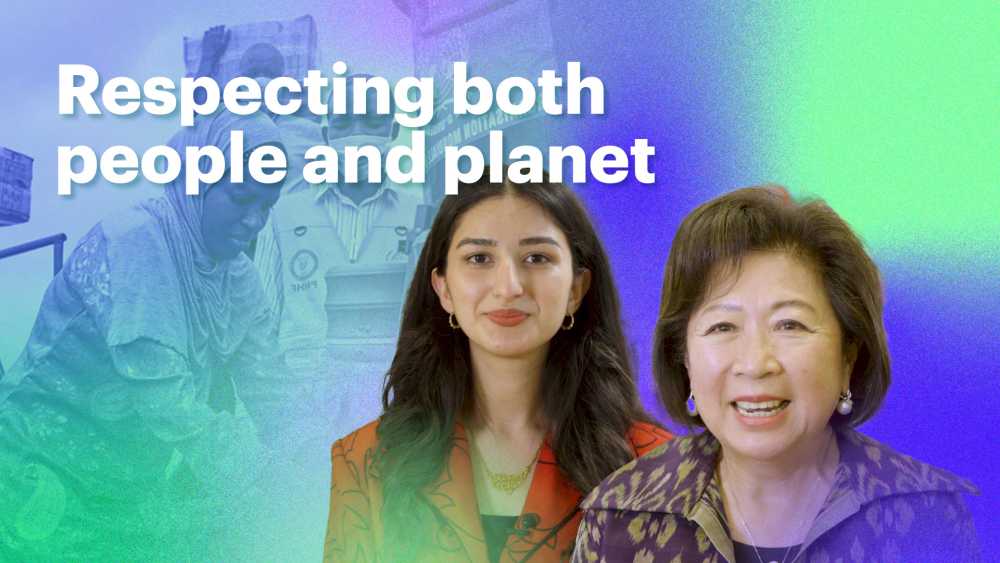 C4C Spotlights Intergenerational Collaboration
Half a century after the UN's first-of-its-kind Conference on the Human Environment, the United Nations General Assembly convened Stockholm+50, an international gathering that met this June to assess progress on environmental policy and commit to finding common ground once more and ramping up efforts. One of the event's underpinning principles was intergenerational responsibility, and Connect4Climate took the opportunity to launch a new line of video content in partnership with the UN Environment Programme highlighting the intergenerational exchange of ideas between youth leaders and policy veterans.
Climate champions young and old joined us for rounds of candid conversation, quickfire questions, climate acronym challenges, and more to raise awareness of key topics on the climate docket in accessible and entertaining formats. We kept this Intergenerational Action thread going through subsequent events – Youth4Climate and COP27 – and are continuing to update our social media channels and YouTube channel with the latest segments. Check them out!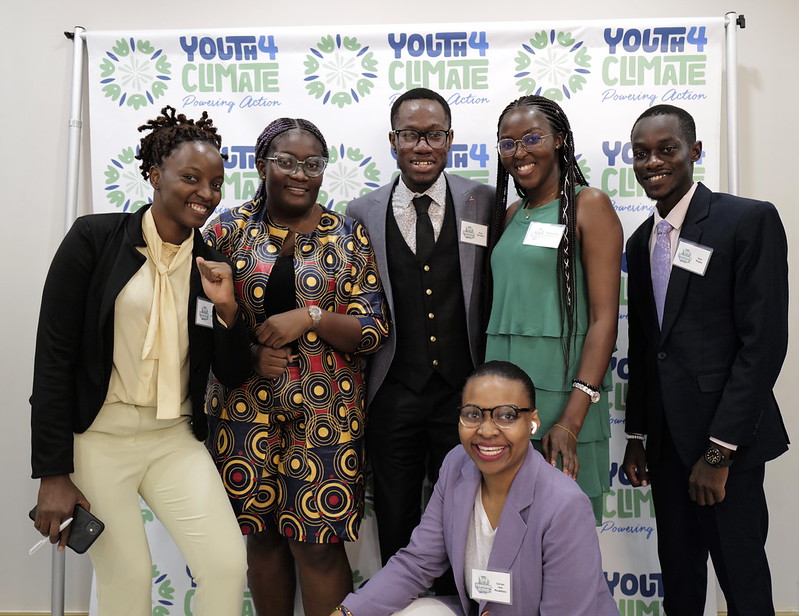 #Youth4Climate Leaders Gather in NYC to Power Action
Following on from 2021's Youth4Climate: Driving Ambition event in Milan, which brought young climate leaders together to draft a comprehensive manifesto articulating their goals for climate policy, in 2022, Connect4Climate partnered once again with Italy's Ministry of Environment and Energy Security and UNDP for the Youth4Climate: Powering Action event in New York City.
Focused on moving from the ideas of the manifesto to on-the-ground implementation, the September event gave us the chance to connect with hundreds of young climate advocates on the ground and share their invaluable perspectives widely across our channels. Watch our video recap here!
C4C Amplifies Young Voices at COP27
The biggest event of the 2022 climate calendar was COP27 in Sharm El-Sheikh, Egypt, where leaders ultimately agreed to create a fund for the allocation of loss and damage compensation for those countries hardest hit by the climate crisis and in most cases least responsible for it.
Once again, C4C was on location for the event, capturing young leaders' thoughts on such vital topics as climate justice and green finance. From the first-ever World Bank Group Pavilion and all around the COP venue, we conducted dozens of interviews giving youth the chance to speak for themselves on the major issues up for discussion, partnering again with Italy's Ministry of Environment and Energy Security as well as with the UN Environment Programme to bring youth-led content to the tops of social media feeds everywhere.
We also spotlit "Once Unimaginable," a brand-new collective poem on the consequences of inaction crafted from the words and voices of Sahelian youth and curated by poet and Narratio founder Ahmed Badr.
For a thorough catalog of our COP27 content, don't miss our dedicated YouTube playlist!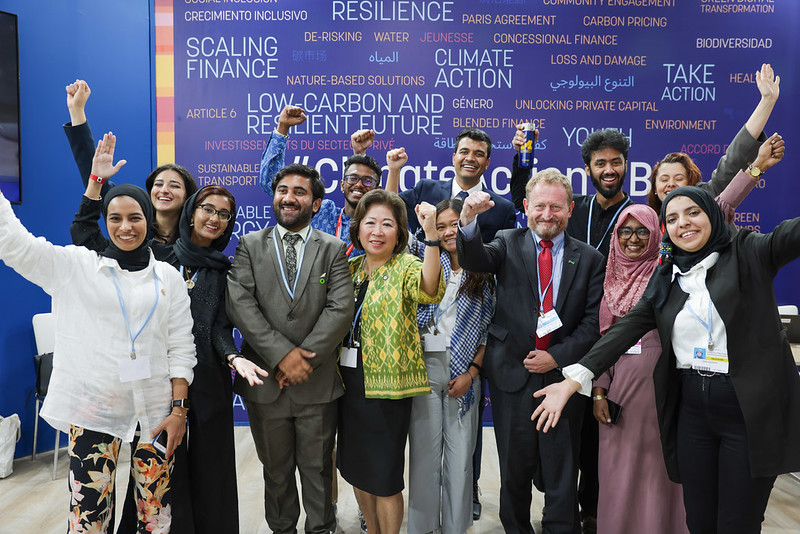 The 2022 Max Thabiso Edkins Climate Ambassadors Pass the Torch
Connect4Climate is delighted to be renewing our partnership with the Global Youth Climate Network of the World Bank's Youth2Youth community on the Max Thabiso Edkins Climate Ambassador Program, which offers up-and-coming young leaders from all over the world the chance to broaden their knowledge of climate issues and scale up action in their communities through a six-month program of virtual learning and networking sessions.
Named in honor of our dear friend and colleague Max Thabiso Edkins, the ambassador program launched in late 2021, empowering a global cohort of 162 youth climate champions to execute more than 300 actions in their communities. A year later, these remarkable young people have graduated, and hopefuls for the second edition have just submitted their applications. With thousands received, we're beyond excited to select the next crop of ambassadors and continue to grow our network of passionate alums!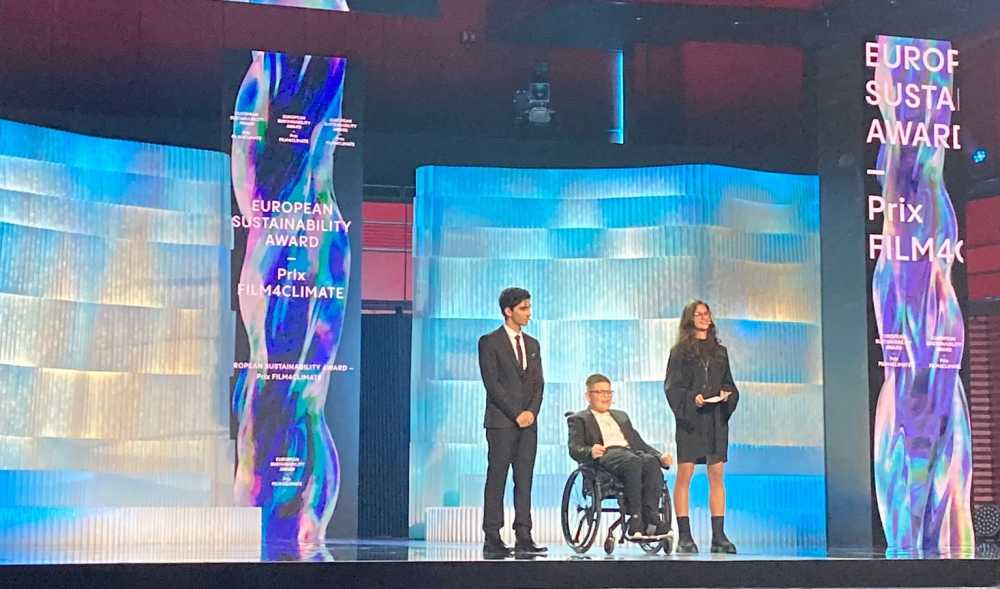 The European Film Academy and C4C Present a Brand-New #Film4Climate Sustainability Award
A final highlight of our year came at the European Film Awards, where C4C partnered with the European Film Academy to present for the first time the Sustainability Award – Prix Film4Climate, created in collaboration with Connect4Climate. C4C's Film4Climate campaign has long been devoted to championing environmentally conscious narratives onscreen and sustainable best practices off-, so we were thrilled to be able to help bring this award to fruition to pay well-deserved recognition to those changing the film industry for the better.
Presented at the 2022 European Film Awards ceremony in Reykjavík, Iceland by a trio of climate-conscious youth from the European Film Club, the inaugural Film4Climate award went to the European Commission, whose bold Green Deal commitments promise to set new sustainability standards in film and far beyond.
We wish everyone a happy new year and hope you share our resolution to scale up climate action in 2023! For now, let us take a moment to rest and recuperate in preparation for what is sure to be a busy year ahead.