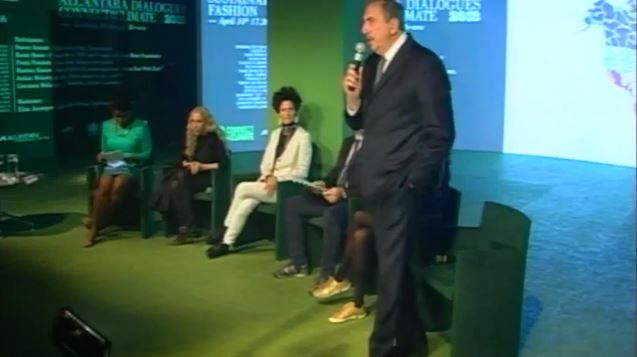 Learn
|
Communication
|
C4C News
MILAN, April 15, 2013 – The World Bank is an international development organization dedicated to reducing poverty. Alcantara is an Italian company that produces a unique material used in high-end cars, interiors, fashion, and hi-tech. At first glance, unlikely partners. What unites them? A shared commitment to sustainability and tackling climate change.
This common goal was the inspiration for a series of panel discussions entitled Alcantara Dialogues- Connect4Climate: Re-think, Re-Design, Re-new, co-hosted by the World Bank's Connect4Climate (C4C) initiative and the 100% carbon-neutral company Alcantara at the Temporary Museum for New Design during Milan Design Week (April 9-14, 2013).
Read the World Bank press release here.