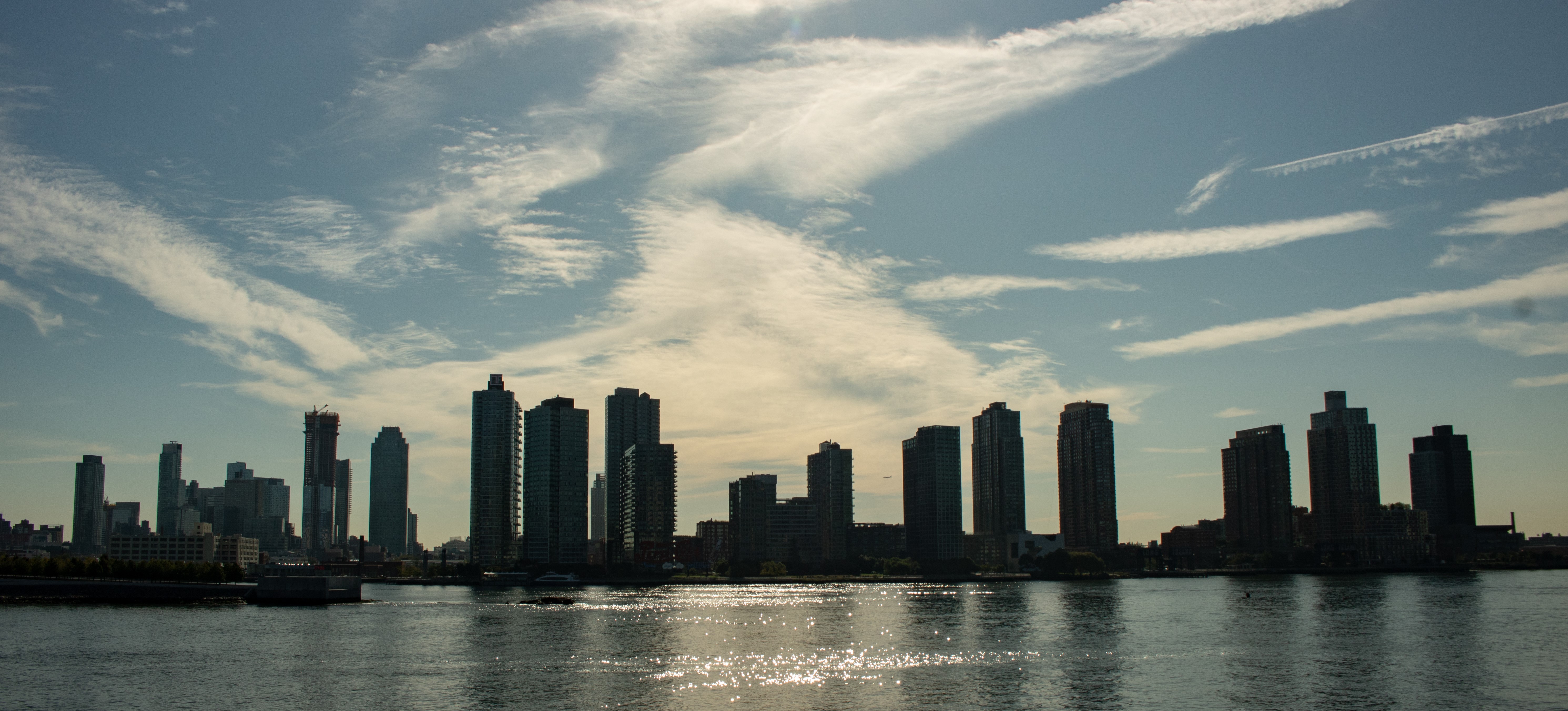 New York, NY - When I arrived at the United Nations, I felt at home; I entered with my Colombian passport and it was natural to be from somewhere other than the United States. My accent was well received and I learned that Spanish is one of the five official languages of the United Nations. 
I was at the first-ever Youth Climate Summit as part of the Connect4Climate #YouthTakeover team.  My background has nothing to do with the environment, climate, or global warming. I am not involved in any kind of activist program fighting climate change. And yet, I felt like I belonged. 
The summit purposely focused on the actions everyone can take to fight climate change. I had always thought one needed to be an activist, politician, scientist or someone like that to fight against or talk about climate change. The summit taught me that everyone has a part to play.
Whether your passion is sports, fashion, culinary arts, technology or business, whether you study film or are a social media influencer, you can take action to fight climate change through your individual interests and unique career path.
My passion is sports, so I was thrilled to learn how the sports community can help combat climate change. Danni Washington, moderator of the SDG Media Zone and the first African-American woman to host an American Science TV Show, told me about the different ways fans, sporting events committees, and athletes can contribute to climate action.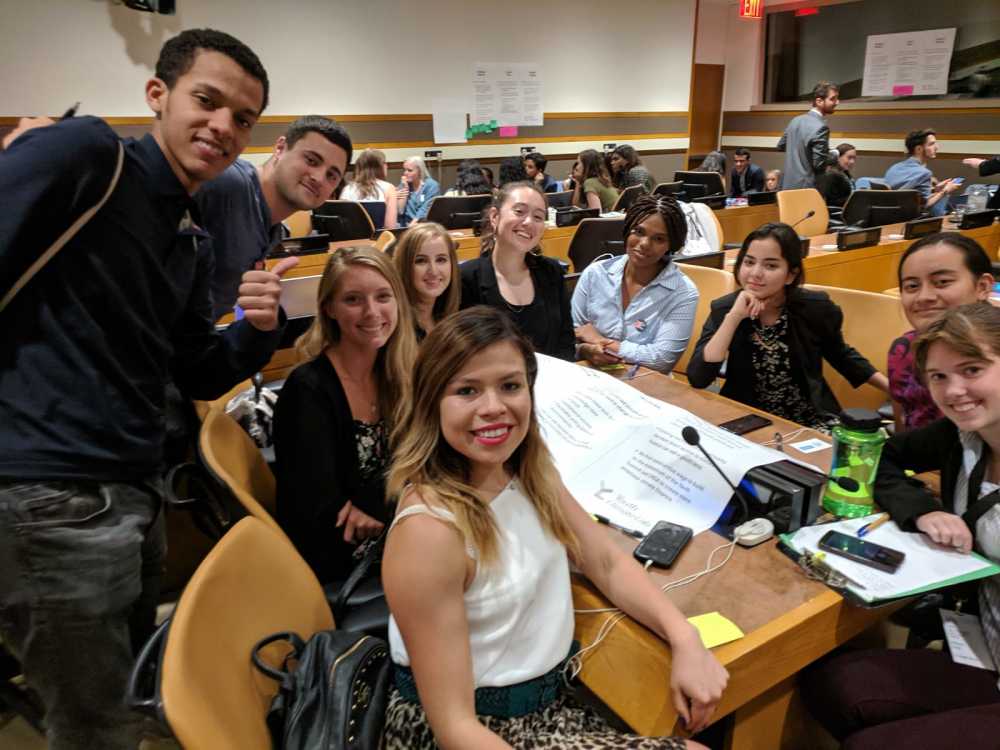 Athletes have a lot of influence among their fans. "There are so many fans around the world from so many sports. [Athletes] can use their platform to educate people and help them understand what climate change is really about," Washington said. "They can give the general public the resources, the information, and the tools they need to make better decisions for our world."
Hannah Mills, a two-time Olympic sailing champion, is using her platform to take climate action and influence other athletes, fans and sport-lovers to do the same. Mills shared at the summit her campaign "Big Plastic Pledge," which calls on fans and athletes to get involved by making at least three pledges of a possible nine listed on the campaign website. She is on a mission to eliminate plastic from stadiums and sporting events. 
I had already pledged to use my own water bottle and to say no to single-use plastic shopping bags. It's better to make small and imperfect changes than to take no action at all.
I practice CrossFit and know that other athletes change their diets according to their individual goals, sometimes by adding more carbs or by drinking more water. If we athletes can change our exercise regimens and diets to perform and look better, we can make small and consistent shifts in our lifestyle to help our planet. 
"Our planet is going through different changes because of our behavior and it's time that we humans recognize our role in the planet and do something to fix it," Washington told me.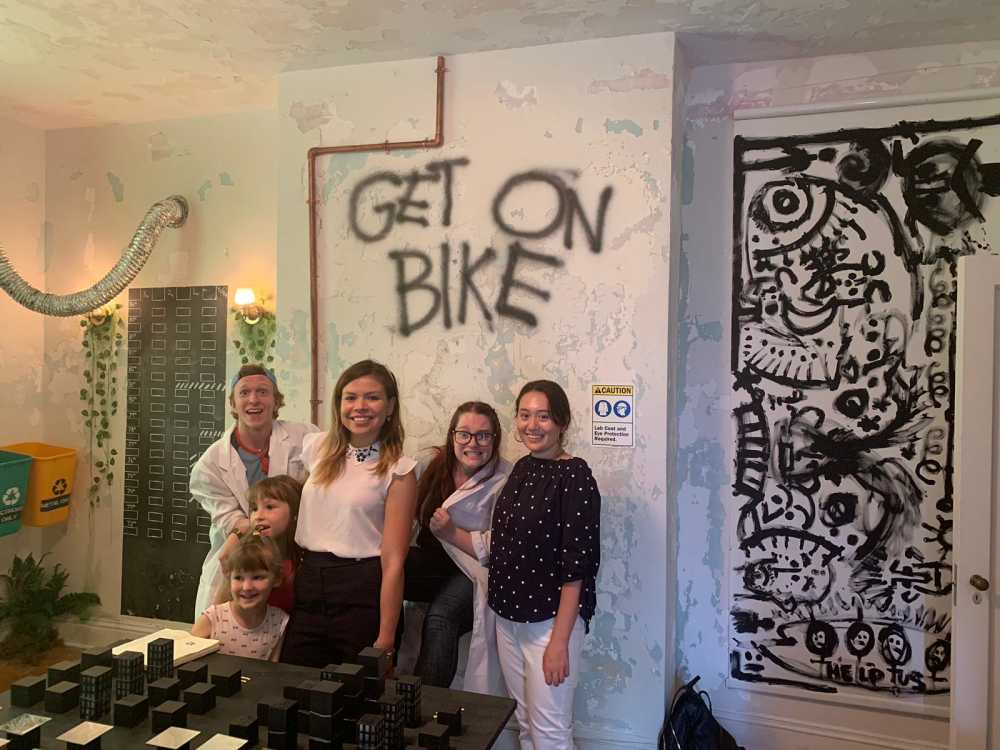 My role as a sportsperson and journalist is to hold those sports committees and athletes who have pledged to help the environment accountable to their commitments and to keep reporting on how the sports community can contribute to solving this issue that affects all of us.
During one panel at the SDG Media Zone, two models from my native Colombia, Toya Montoya and Laura Tobon, spoke about the actions they are taking within the fashion industry. Montoya said, "A year ago, I stopped working with companies who are not environmentally friendly." Tobon admitted to being a shopaholic but said she has learned not to buy clothes unnecessarily. 
Living in this social media era, I used to think I could never post a picture with the same outfit twice. This way of thinking led me to buy a new outfit every time I had an event. Montoya and Tobon expressed this concern themselves but explained that they now mix and match their outfits, buying fewer clothes and only buying from sustainable brands. 
At the end of the summit, representatives from the food industry showed us healthy recipes. By buying from local markets and by eating less meat we can reduce our carbon footprint.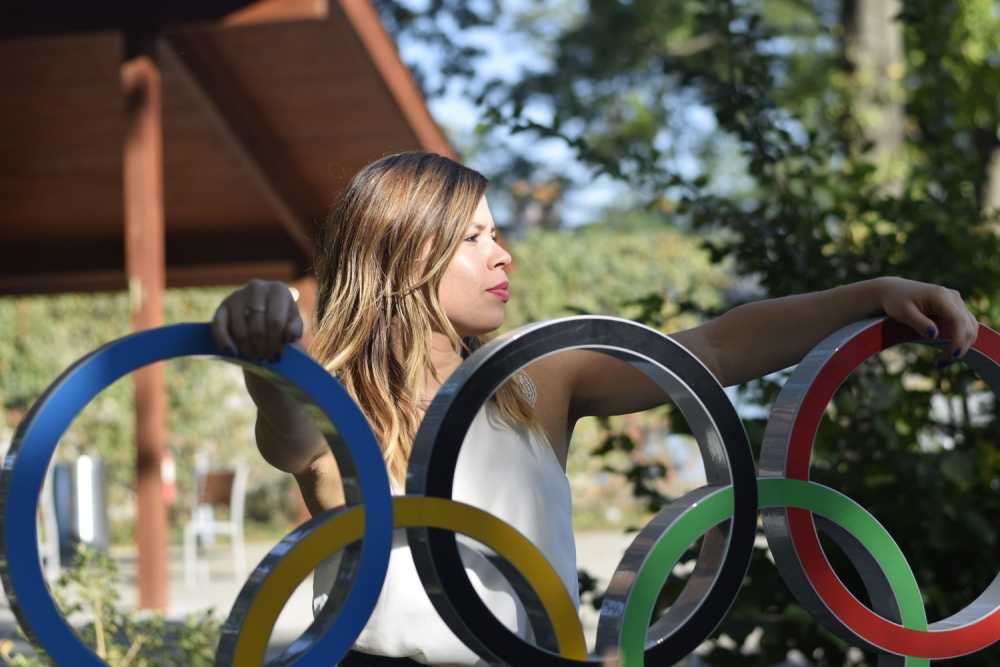 Sustainability is about making small changes in our lifestyle because we need the earth as much as the earth needs us. As Olympic sabre fencing medalist Ibtihaj Mohammed said, "If there is no planet, there are no sports." I never saw it that way but it's true. If we do not have snow, most winter sports will be gone. If global warming continues, summer sports will suffer: athletes will have to hydrate more and take more breaks and supporters won't have a pleasant time watching live events at stadiums.
The Youth Climate Action Summit helped me understand what it means to take action on climate. Now I am more conscious of the food I consume, the clothes I buy, the plastic I use and I am trying to educate others around me about the actions they can take.
As a team, we should take care of the environment the same way we take care of our bodies. Working together, we can achieve sustainable development worldwide!
Banner image courtesy of Evan Bradley. Remaining photos courtesy of the Connect4Climate #YouthTakeover team.