Innovate4Climate 2019 saw hundreds of climate leaders congregate in Singapore to hash out knotty green finance issues and brainstorm about the road to global sustainable living. In addition to veteran eco-advocates, though, the organizers of Innovate4Climate were sure to highlight the achievements of younger people and up-and-comers in the movement. One of the most exciting examples of this was the Pitch Hub Competition, in which hundreds of teams representing groundbreaking green start-ups submitted concepts to a panel of discerning judges. Of an initial 239 high-quality entries from teams spanning 81 countries, the judges selected 5 finalists to pitch their ideas live in Singapore for a chance to win thousands of Amazon Web Services dollars to infuse into their businesses.
The Wastezon team, who "envision a waste-free world," delivered a pitch on a mobile app that would allow its users to interface directly with the recycling industry, enabling them to regiment their consumption and disposal much more effectively and to be active participants in a circular, waste-free economy. The app was also built to be of use to manufacturers, who can capitalize on its blockchain features to get discarded products recycled and back in consumer hands much more efficiently. Everybody wins.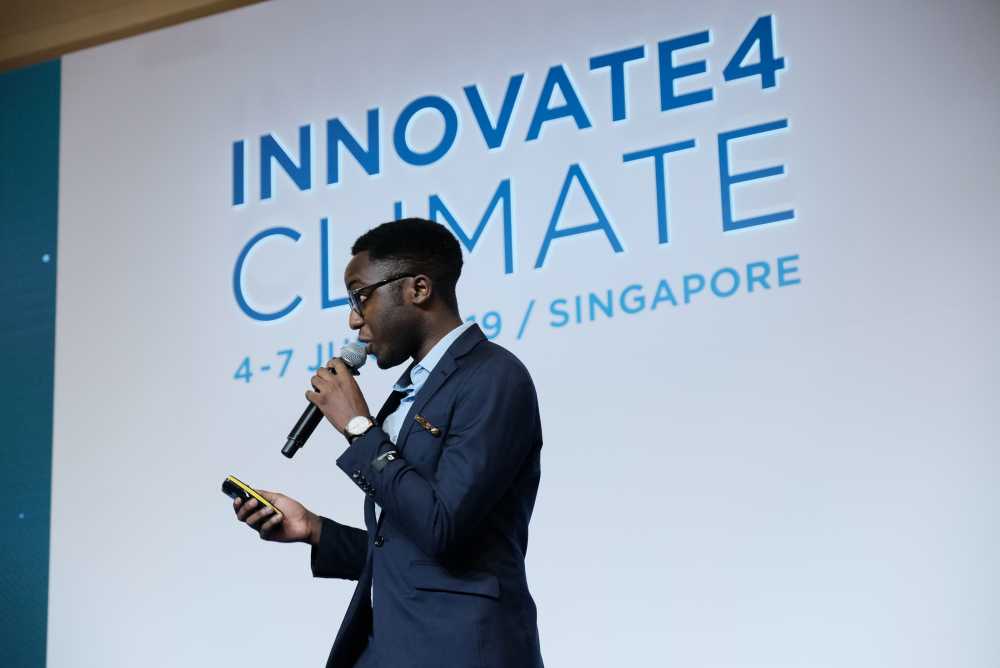 Positive Energy Ltd. centered its presentation on renewable energy, pushing for a "drastic shift from large fossil fuel infrastructure to smaller solar and wind distributed assets." Seeking to help people passionate about sustainable energy avoid the usual discouraging inefficiencies of non-specialized investors and local banks, Positive Energy offers a blockchain-driven service that pairs project developers with investors free of middle men in a secure digital environment.
Mellowcabs, which earned the third-place spot on the Pitch Hub podium, shared its concept of a fully electric minicab taxi service that urban travelers could enlist at will via a dedicated mobile app. Specifically, Mellowcabs wants to cut back on the substantial carbon emissions arising from short-range trips in trafficky city conditions. The app will be tapped in to public transit options as well to give users the most efficient, pleasant, and eco-friendly trips possible, and the sides of the taxis will be emblazoned with advertising from green-minded sponsor organizations.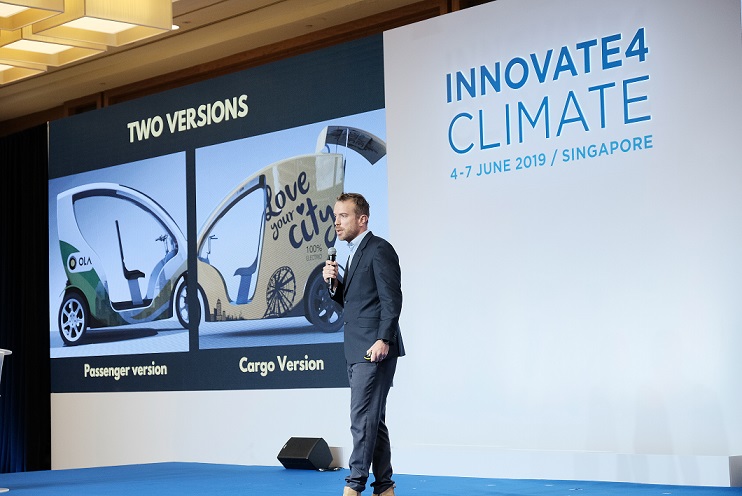 Nodis took second place for its presentation on revolutionary window technology. By suspending sheets of color-coated nanoparticles between panes of laminated window glass, Nodis is able to produce windows whose tint can be set by consumers with the push of a button and changed whenever desired. Any degree of tinting, from fully translucent to fully opaque, is possible for purchasers of Nodis windows, and the levels of tinting can be preprogrammed by building managers or homeowners to maximize eco-efficiency and minimize headaches.
Sinba was unanimously awarded the Pitch Hub Competition's top prize for plan to cultivate a world "sin basura" (without waste). In particular, Sinba's focus is the food industry: its business model centers on buiding relationships with restaurants and other food businesses and helping them cut back on costs by sustainably integrating their organic waste back into their own supply chains. Instead of getting dumped in landfills, food waste can be reprocessed for use as future fertilizer or pig feed, saving food vendors money and helping to save the planet too.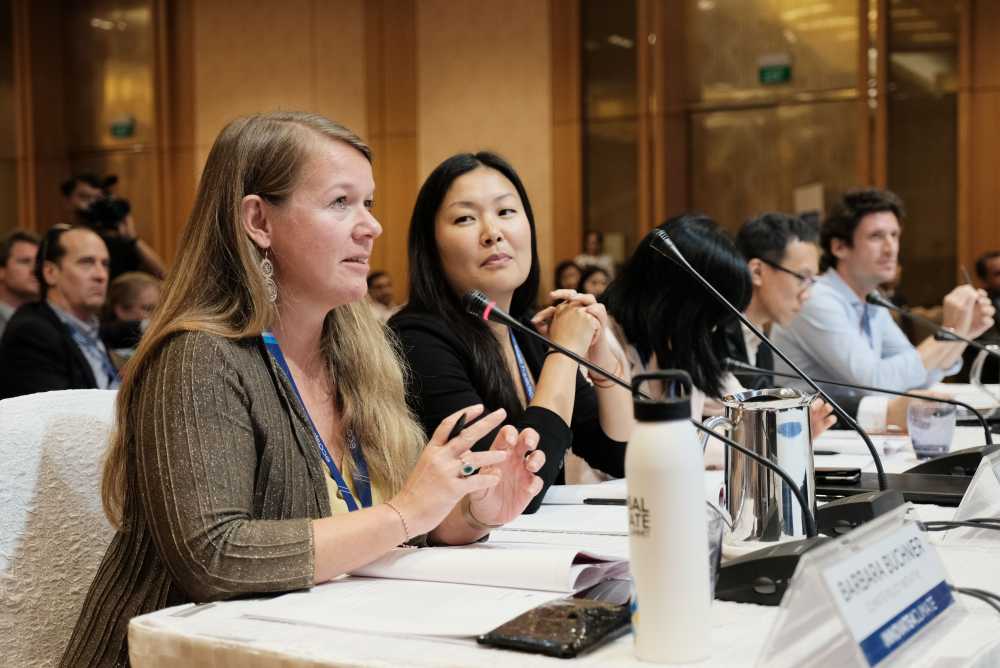 In addition to Amazon's cash infusions for the winning teams, all five teams who reached the finals were awarded the chance to attend a three-day start-up strategy boot camp put on by ImpacTech.
We at Connect4Climate offer our congratulations to all these teams of game-changing innovators, including the hundreds of entrants who didn't make it onto the podium this time around but who clearly have great ideas for a greener future.