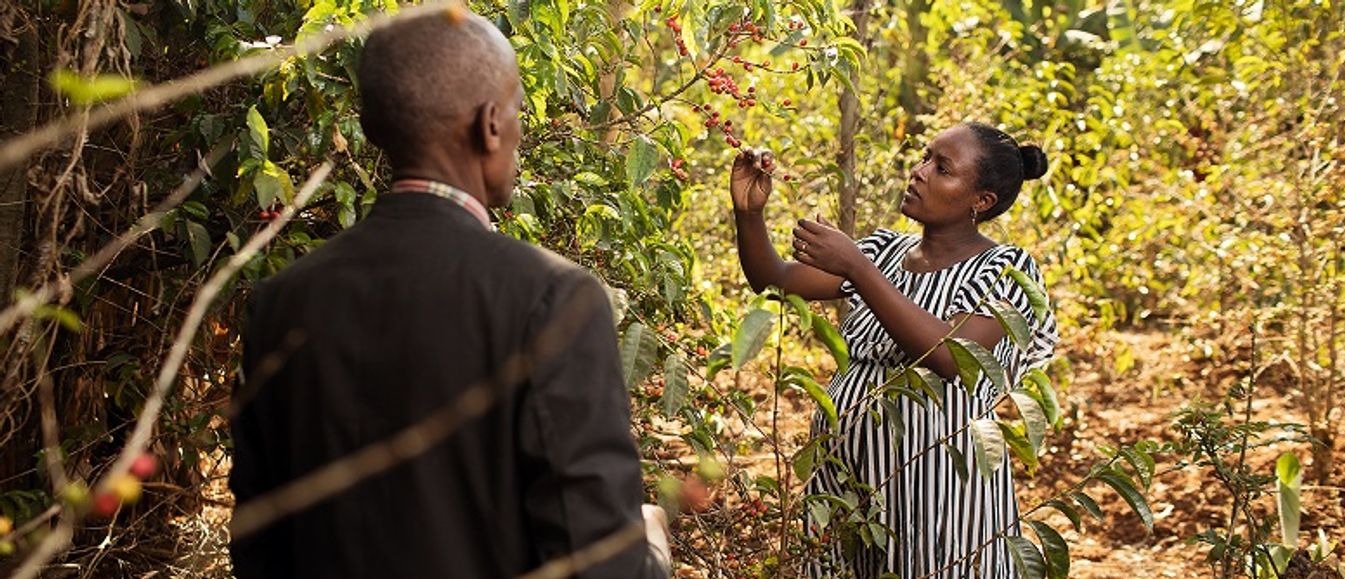 Land registration reform and certification for women across Ethiopia, boosted by the World Bank's capacity building through the Sustainable Landscape Management Program II (SLMP II), has led to significant progress over the past four years.

  A new land certification process in the country means that land rights are now registered in the names of both spouses, ensuring women's ability to own and manage their family land, as a result, play a greater role in securing livelihoods.

  In coffee farming, for instance, women now enjoy more job opportunities in the land use sector. In the Oromia region, the World Bank's BioCarbon Fund Initiative for Sustainable Forest Landscapes in Ethiopia has been working to help coffee farmers boost productivity with improved climate-smart practices. This work involves a training initiative with Nespresso and women are now taking an active part in landscape management, through learning about sustainable farming practices.

Across Ethiopia, programs that support new land management practices have opened doors to opportunities for local communities, especially climate-smart jobs that reduce emissions.
But until recently, Ethiopian women's unclear and insecure land rights meant they were effectively shut out of these new income and employment opportunities. Women could only act as heads of households if they had no husband. In most cases, only the male head of household was listed on landholding certificates and, in the case of death, the title passed to another male in the family.
With support from the World Bank's
Sustainable Landscape Management Program II
(SLMP II), the Government of Ethiopia has made significant progress over the past four years reforming land registration and certification for women across the country so they are able to take more active roles in their family's farming businesses and community decision-making. The country's new land certification process gives women an opportunity to fix their own land rights within the family because a household's land right is registered in the names of both spouses.
"This land certificate is our family's future," says Chaltu Beratu, a young widow from the Ejere district in Ethiopia's Oromia region. Her husband recently died, leaving her with two children and no income to support them.
"With this land certificate, I can decide what's best for my family," says Beratu. 
Formal recognition and protection of women's land rights has helped to balance decision-making powers in the family. Reforms have also helped to clarify women's land rights under polygamous marriage arrangements.
"A key feature of this national certification program is that it has empowered locally and democratically-elected land administration and use committees at the village level to implement these reforms," says Shewakena Aytenfish Abab, from the World Bank's Environment and Natural Resources Global Practice. "Women are actively engaged in these grassroots committees, and they are best placed to deal with conflicts and identify cost-effective solutions to land tenure disputes depending on the cultural or religious dynamics of a given village," says Abab.
New opportunities for women in Ethiopia's coffee sector
Since 2014, the World Bank's
BioCarbon Fund Initiative for Sustainable Forest Landscapes (ISFL) in Ethiopia
has been working in the Oromia region to reduce deforestation and greenhouse gas emissions in the land use sector. Part of this work has partnered with
Nespresso
, a global company producing personal use brewing machines and coffee capsules, to help coffee farmers in Oromia boost productivity with improved farming practices.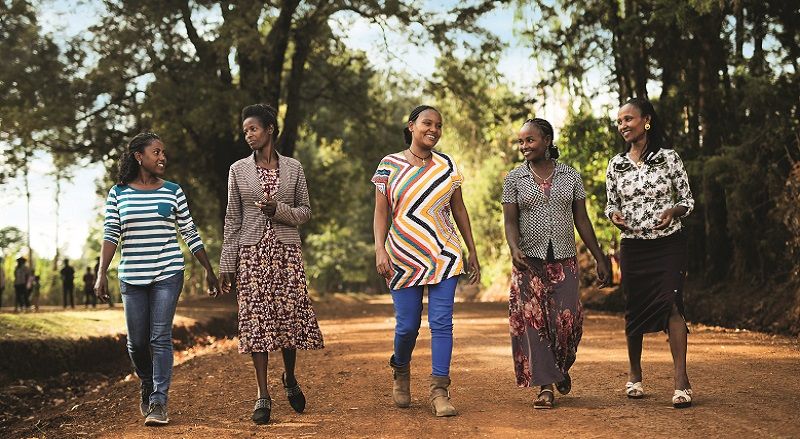 Photo Credits: Nespresso
Gender equality is a key focus area of Nespresso's
Sustainable Quality Program
(AAA) and through this initiative, the company aims to ensure that women enjoy the same opportunities in coffee farming as men. Over the past few years, the company has focused on training more women farmers on climate-smart practices, such as planting shade trees and selective picking. One of the ways that Nespresso helped to reach more women farmers was by training and hiring female agronomists, after their research showed that 63% of women prefer a female trainer. Female agronomists can improve women farmers' access to support, enabling them to take up new practices and empowering them to earn more from their coffee production. These agronomists work with hundreds of smallholder farmers, running group training sessions and making support visits to farms. The partnership with the World Bank's ISFL includes expanding adoption of the AAA Program throughout Oromia, with the goal of enhancing livelihoods of families under the ISFL's multi-sector, multi-partner intervention on all forested landscapes in Oromia.
"What amazes me about this job is looking at farmers who've adopted the techniques I've shown them and seeing how their lives are changed," says agronomist Meseret Kanto who was trained under the AAA Program.
In September, Nespresso launched a
new report
and global awareness campaign to highlight the ways in which Ethiopian women are playing a more central role in sustainable coffee production. Key to the success of this initiative has been working closely with local communities to tailor recruitment initiatives. For example, instead of advertising a job opportunity, the program advertises a free training course, which women are far more likely to attend. And at the end of the training, they are hired.
Ethiopia's efforts, enabled by the ISFL, SLMP II, and Nespresso, have not only enabled national-scale land registry reforms and led to sustainable landscape approaches, but also paved the way for coordinated regional and national efforts, including with the private sector, to carry out climate change mitigation, resilience, and conservation efforts.
And it also sends another, vital message: The full participation of women is key to delivering inclusive national land sector transformation and sustainable growth.