Nadelini, Righi and Rebeschini: three photojournalists from Bologna portray the climate change consequences through photos taken in every single part of the planet. The book was presented during the All4TheGreen week held in Bologna.
The book "Il Mondo Trasformato [The Transformed World]" compiles 33 images of the world and, specifically, the Emilia Romagna region in Italy, describing climate change. It is the result of an emotional journey that started on the Hurricane Mitch that affected the center of America in 1998, and it continued with the 2005 tsunami in Sri Lanka. The book also describes the environmental catastrophes that happened in Emilia Romagna.
Looking at these images, you can understand the absolute power that humankind has protecting or destroying the environment. In fact, the future of our planet depends on our actions.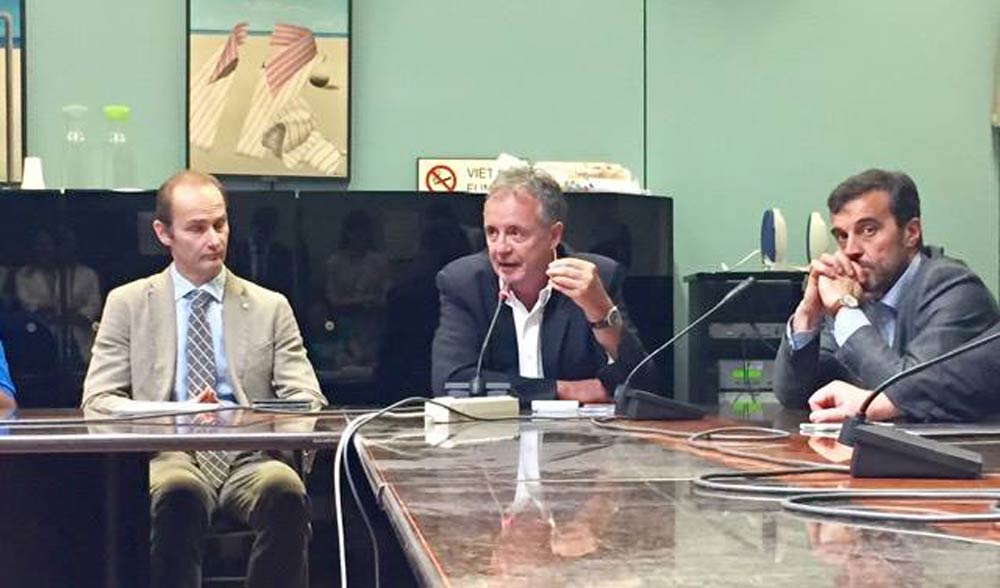 The book "Il Mondo Trasformato [The Transformed World]" presentation in Bologna included in the "All4TheGreen' week of activities.
The photographers intend to make people aware of the consequences of climate change, to reflect on the subject and ask questions. Informed people are more capable of taking the right decisions. Also, the professionals have also produced a documentary called "Buonasera Clima [Good Morning Climate]," featuring Franz Campi and Federico Taddia, renowned experts on climate change. As said during the book presentation, there were so many external contributions that it allowed them to create a five episodes series available to the public.
The TV show "Buonasera Clima" finished with a Skype call live from the Artic where Simonetta Saliera, President of the Italian Legislative Assembly, was able to connect with CNR (Consiglio Nazionale delle Ricerche) researchers located in the South Pole.
This book presentation happened during the Green Social Festival and created the opportunity to the Legislative Assembly of Emilia Romagna to be part of the #All4TheGreen program presented by the Italian Minister Gian Luca Galletti, regarding the G7 Environment meeting which will take place during this weekend, June 10 and 11.
As said during the event by Franz Campi, "there is a lack of Italian materials that talk about climate change and its consequences." There are also many people who disagree with this topic, as so the video connection with the South Pole aimed to inform people on this issue.
Unfortunately, climate change does exist, and time only worsens this global problem. We have to do more to leave a better future for generations to come. On our point of view, it is necessary to make people aware of the climate change consequences, and to stimulate them to act.
Banner Photo Credits to Leigh Vogel/Connect4Climate