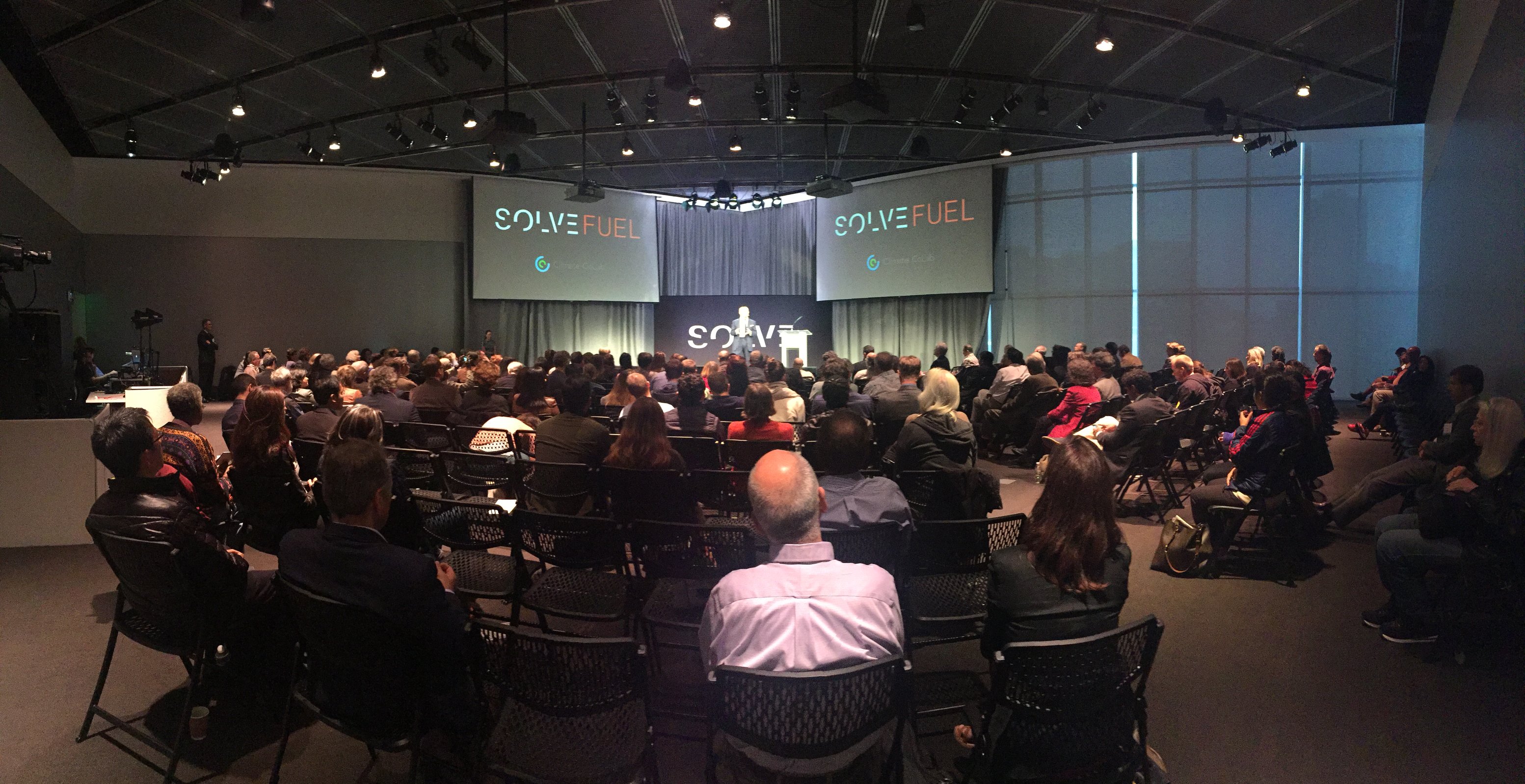 Connect4Climate was excited to join our partner Massachusetts Institute of Technology (MIT) Climate CoLab's Crowds & Climate conference on September 28th.  
Climate CoLab, a project of the MIT Center for Collective Intelligence, is an online community of over 75,000 people who collaborate and compete through a series of interrelated contests focused on different aspects of the climate change problem. At this year's Crowds & Climate conference, 27 climate change projects were recognized including the grand prize winner, the Vancouver, BC company Climate Smart for its Business Energy and Emissions Profile (BEEP) Dashboard - a carbon mapping tool that connects cities and businesses working to cut carbon emissions.
Lucia Grenna, Program Manager of Connect4Climate, served as a judge of the Shifting Behavior Session. The winners included DearTomorrow, ENGAJAMUNDO, and ClimateX and presented at the "Inspiring the Public: Climate Education & Collaboration" breakout session of the conference. Each project showcased interesting ways to engage and empower people's voices and to educate about climate change. DearTomorrow invites parents and grandparents to submit letter, photo, and video messages, while ENGAJAMUNDO raises youth voice as an important driving force of the climate action in more than 20 states of Brazil. ClimateX develops a platform where MIT Alumni and broader audience can learn climate-related science, technology and policy.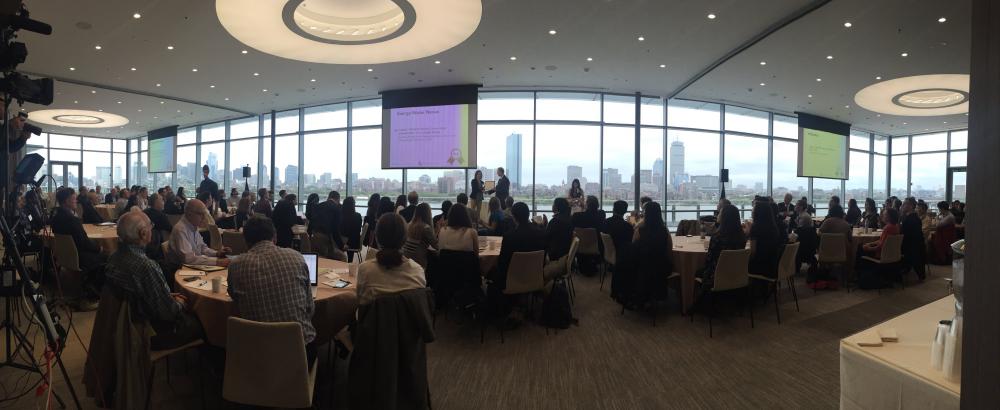 The room where the Massachusetts Institute of Technology (MIT) Climate CoLab's Crowds & Climate conference took place. Photo credits: YeJin Kim
Other topics such as transportation transformation, urban designs, social enterprises in developing countries, sustainable and efficient supply chain, and carbon price were presented in a series of focused breakout sessions, demonstrating how we can use our global collective intelligence to tackle this important global issue.  
The day ended with the keynote speaker Janos Pasztor, Senior Advisor to the United Nations Secretary-General on Climate Change and Senior Fellow at the Carnegie Council for Ethics in International Affairs. Pasztor emphasized that the Paris Agreement was significantly important not only because it concluded with an agreement of 175 Parties and built a long-term vision, but also because of the active participation and presence of non-state actors such as civil society organization, youth groups, private sector to support the negotiation and demonstrate what they have been doing and what they will do in the future. He also shared a #Youth4Climate message with us.
Connect4Climate was very inspired to see the stimulating and innovative climate proposals, and we look forward to hearing more ground-breaking ideas for its new contest, Anticipating Climate Hazards: How can vulnerable communities best prepare for climate-related hazards, and what new tools can be used to incentivize early action?
In collaboration with the UN Secretary-General's Climate Resilience Initiative A2R — Anticipate, Absorb, Reshape, this contest invites solutions on how the world should prepare and respond to climate extremes and climate hazards. A2R is a global, multi-stakeholder initiative, launched in November 2015 to accelerate action on the ground to enhance climate resilience for the most vulnerable countries and people by 2020. Proposals are due February 10, 2017.