The second edition of the Youth Solutions Report, which identifies 50 youth-led projects that aim to solve the world's toughest issues, will be released on July 16 in New York during a launch event at the headquarters of the Sustainable Development Solutions Network.
The report's solutions, which come from 61 countries and operate across all continents and regions, deal with crucial sustainable development issues, including clean energy, education, digitalization, e-participation, access to healthcare, ecosystem restoration, sustainable agriculture, and waste.
Like its 2017 predecessor, this year's Youth Solutions Report provides these initiatives with a powerful platform to secure funding, build capacity, communicate experiences, and scale efforts. In addition, the 2018 edition includes in-depth analysis of the multiple challenges facing youth-led innovation for the SDGs and proposes a set of concrete recommendations for all stakeholders that can help create more integrated ecosystems of support for young change makers.

"The future belongs to the young, who are increasingly providing imaginative solutions to push the Sustainable Development Goals agenda forward, helping to solve the greatest challenges our world faces. Initiatives such as SDSN Youth and its Youth Solutions Report are confirming how important youth-focused programmes are in supporting the ideas and energy coming from the next generation."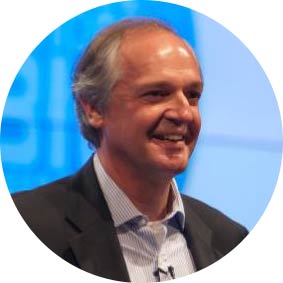 Paul Polman, Chief Executive Officer of Unilever and member of the SDSN Leadership Council
On July 16, the launch event of the Youth Solutions Report will be hosted by the Sustainable Development Solutions Network and will be live-streamed online at 2:00 pm EDT at www.youthsolutions.report. The list of speakers is available on Eventbrite, where it is possible to register to attend the event in person.

"The Youth Solutions Report is a great platform to showcase the capacity of young women and men for creativity and innovation. Taken together, the brilliant solutions featured in the Report contain a call to future action, an invitation to trust youth as front-runners both in the present and in the future. We need to provide young people with tools and opportunities so that they can – and they will – come up with their own solutions to address problems that arise in their environment."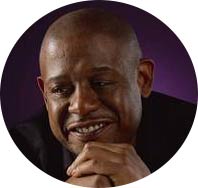 Forest Whitaker, UNESCO Special Envoy for Peace and Reconciliation and Founder and CEO of the Whitaker Peace & Development Initiative, said that young people are doers whose talent to spark positive change is yet to be fully recognized.
Siamak Sam Loni, Global Coordinator of SDSN Youth, added that while young people are already contributing to the implementation of the SDGs, they still face common challenges that prevent them from realizing the full potential, including the lack of visibility, limited access to finance, and the lack of training and technical support. "The 2018 Youth Solutions Report will help investors, donors, and supporters better understand the multi-faceted role of young people in sustainable development and give them additional opportunities to showcase and scale their work" concluded Mr. Loni.
The Sustainable Development Goals (SDGs) are a set of 17 goals included in the 2030 Agenda for Sustainable Development, which was launched at UN Headquarters in September 2015 and adopted by all 193 UN member states. The SDGs, which are relevant to all countries, aim to achieve social inclusion, economic prosperity, and environmental sustainability for all people.
SDSN Youth is the youth initiative of SDSN, focused on empowering youth globally to create sustainable development solutions. SDSN Youth educates young people about the challenges of sustainable development and creates opportunities for them to use their creativity and knowledge to pioneer innovative solutions for the SDGs. SDSN Youth creates platforms for young people to connect, collaborate, and integrate their ideas and perspectives within the public policy field.

For more information on the Youth Solutions Report, visit: www.youthsolutions.report

For media enquiries and interview requests, please contact: solutions@sdsnyouth.org