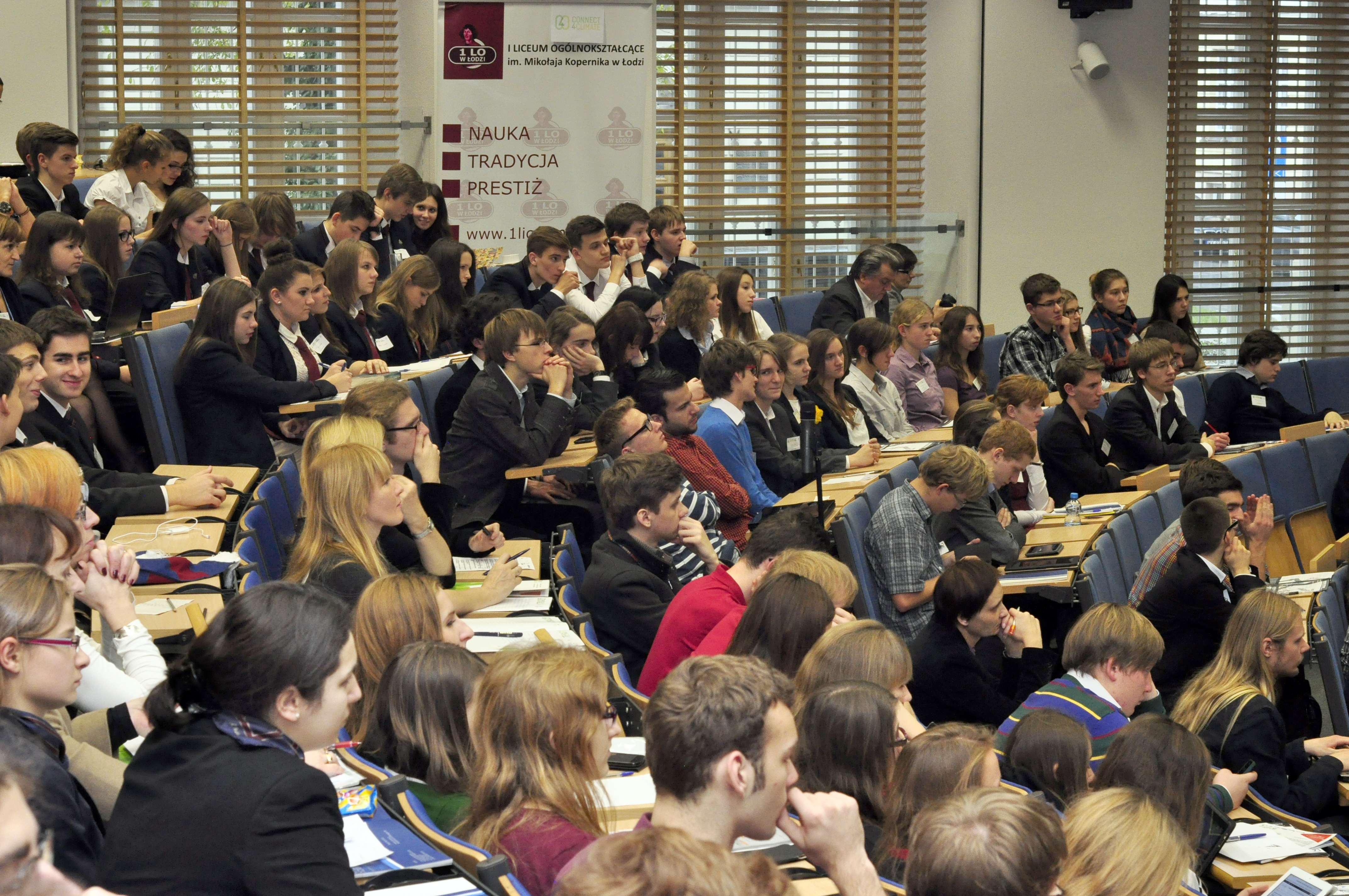 Our grandparents defeated racism through the Civil Rights movement, our parents dealt with fear during the Cold War; it now falls on us to make our mark on the world. Will our generation be characterized by combating terrorism, or could we strive for much more? This notion is what inspired our Sociology class to create this video.
In the beginning of the semester, we learned about the fundamentals of Sociology, what it is, how it has evolved, and the forces that have shaped it. One of the key components of Sociology is its basis around the idea of a social problem. These problems are defined as any issue that affects a large number of people, endangers the values of a group, and can be solved by collective action. This last part is what grabbed our attention.
Our professor, Dr. Leszek Sibilski, came forward one day and invited us to attend the Connect4Climate 'Right Here, Right Now' event at the World Bank on March 1, 2013. At the Bank, some of us heard the leaders of one of the world's largest development organizations request that we take action. We could see the flags and faces around the room, representing all different types of people and ages. The most dominant age group, however, was the youth. This was a real wake up call for us. Few of us had ever seen so many young people gathered in one place to help combat climate change. We knew we were witnessing the start of something incredible.
The next class period, Dr. Sibilski asked us to create a punch line that we could use to get the attention of our generation to act. Each one of us went home that night and thought, why is it our job, why is it our problem? The truth is, it is our problem because it has been left to us. While science has only brought it into light within the past few decades, not enough action has been taken. The numbers presented by science talk about "the future" that is at risk from any of the impacts of climate change. The concept of the future has created this idea that the effects are far off and do not impact people's present-day lives. While this may be true, our generation is the one that will feel these impacts. We are still young, the future is ours. As such, we must make sure that there is a future in which we can live the lives we want. Climate change is destroying that future. Without any action we are throwing away our future, simply hoping that it turns out well. 
Instead we must unite and take action. One of the critiques of our social movement video is that there are no real suggestions in our message. While this may be true, our goal is not to promote a certain action but rather the need for action as a whole. From what was said at the Connect4Climate event, the climate crisis is real and we must take action now. It was this message that inspired our class to make this video. We were tired of reading in our textbook about all the social problems that exist in the world. We wanted to do more. Rather then just studying Sociology, we wanted to create it. With the punch lines that we developed, we began filming. Every step of the way, Dr. Sibilski has encouraged us, making sure that the best shot was captured, and using his connections to improve our outreach and spreading our call to action around the world.
This entire experience has shown us what just a small action by a small group of people can do. The video we made has spread around the world and thanks to youtube, it has been seen on all six populated continents. We have hundreds of comments in a wide variety of languages. It is clear that our message is beginning to spread fast. The time has come now for our generation to unite and act to end climate change. So I must ask you now, will you join us?