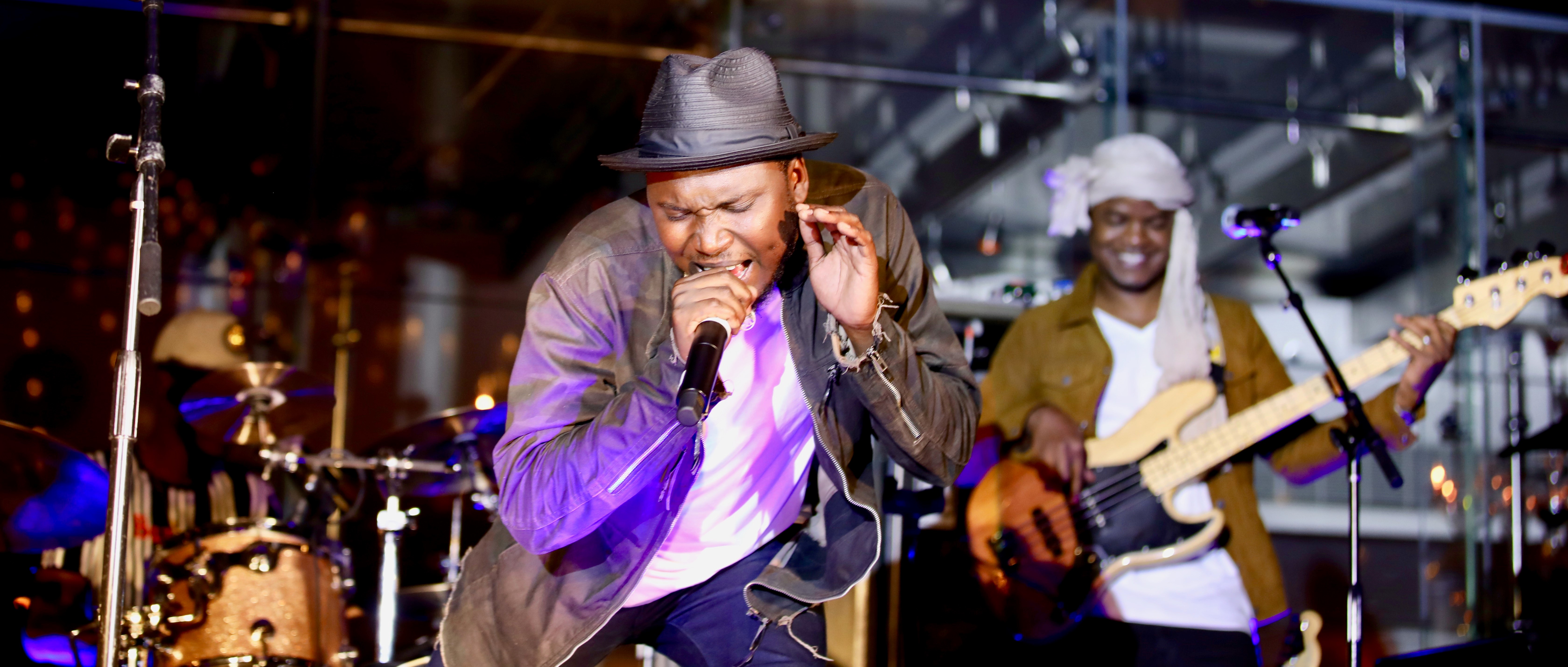 The artistic medium of music brings people together like few others, inviting beautiful harmonies, lively dance, and all-around appreciation of the world and one's place in it. Compelling songs can act as rallying cries for action, beautiful melodies the underpinnings of movements.
Connect4Climate first tapped into the power of music in 2011 through a partnership with Artists Project Earth, launching the successful Rhythms Del Mundo: Africa CD. The record boasted a colorful collection of original songs from rising African artists as well as remixes featuring world-famous performers, all of which united under the thematic banner of celebrating the Earth and working together to make a difference. The next year, C4C put on its first-ever music competition, Voices4Climate, and in 2015, we worked alongside Global Citizen to bring performers, politicians and influencers together in Washington, DC to champion climate action for Earth Day. The crowd was 100,000 strong.
Music4Climate also played a part in Connect4Climate's support of Jared P. Scott's documentary The Great Green Wall, a musical odyssey across the Sahel region of Africa wherein renowned Malian vocalist Inna Modja chronicles efforts in the region to rebuild hope in the form of a continent-spanning belt of new trees. Throughout the film, Modja collaborates with an impressive cohort of African musicians, including Didier Awadi, Songhoy Blues, Waje, and Betty G, creating a soundtrack that reflects the ambitious vision of the Great Green Wall project.
In 2021, Music4Climate was the crown jewel of the All4Climate event program that ran through Milan's Youth4Climate: Driving Ambition event and set the stage for the subsequent Pre-COP26 climate summit. In a moving Music4Climate concert held at the Hippodrome de San Siro and live-streamed on Sky TV, over 100 musicians representing the Rockin'1000 collective played together to celebrate the conclusion of the Youth4Climate summit and set a tone of empowering optimism heading into Pre-COP and COP26 beyond. Playing alongside professional musicians through a setlist of anthemic rallying songs were a number of special guests, including European Space Agency astronaut Luca Parmitano.
What's next for Music4Climate? We're in the process of cooking up some awesome new opportunities for musically inclined climate champions, so watch this space to see how you can get involved! And don't hesitate to let us know how you are already using music in your communities to make an impact and get people excited to participate in the green transformation. Your stories are music to our ears.