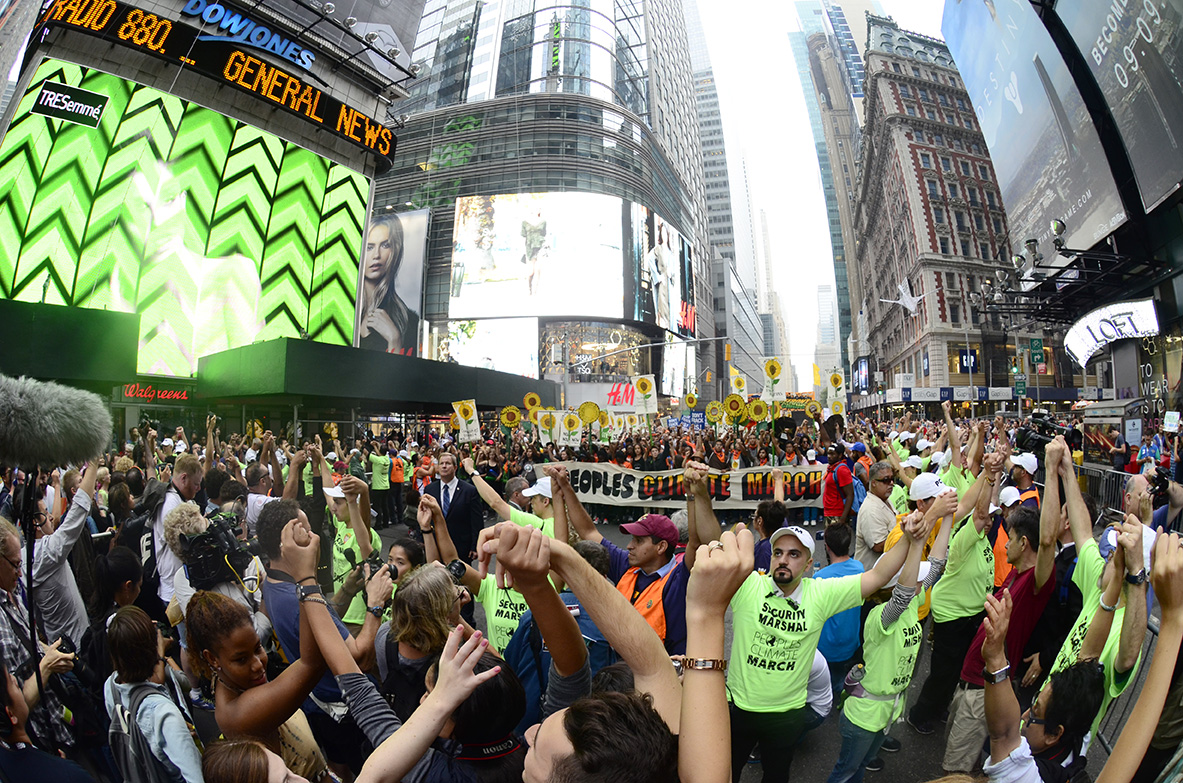 Connect4Climate is traveling to Lima to bring youth climate stories to COP20 to remind decision makers that they need to be ambitious and act quickly.
From December 1st to December 12th, diplomats and negotiators will meet for the UN Climate Talks (COP20) in Lima, Peru, to discuss the next steps for an international agreement to tackle climate change. This is a critical time in negotiations. A recent World Bank report has shown that the world is already locked in to 1.5°C warming and urgent action is needed to keep warming below a 2°C rise.
Today's young people will suffer the consequences of the emissions created by previous generations. Young people's messages about climate change can therefore serve as valuable reminders of the need for urgent action. 
Their stories can also serve as messages of hope. Around the world, young people are showing initiative and taking on climate change in their communities—from building wind turbines to developing mobile apps that encourage recycling to leading political movements that call forpolicymakers to take action.
Below are some of the side events where you can find youth climate stories from the Action4Climate competition showing in Lima, as well as some of our partners' side events to watch.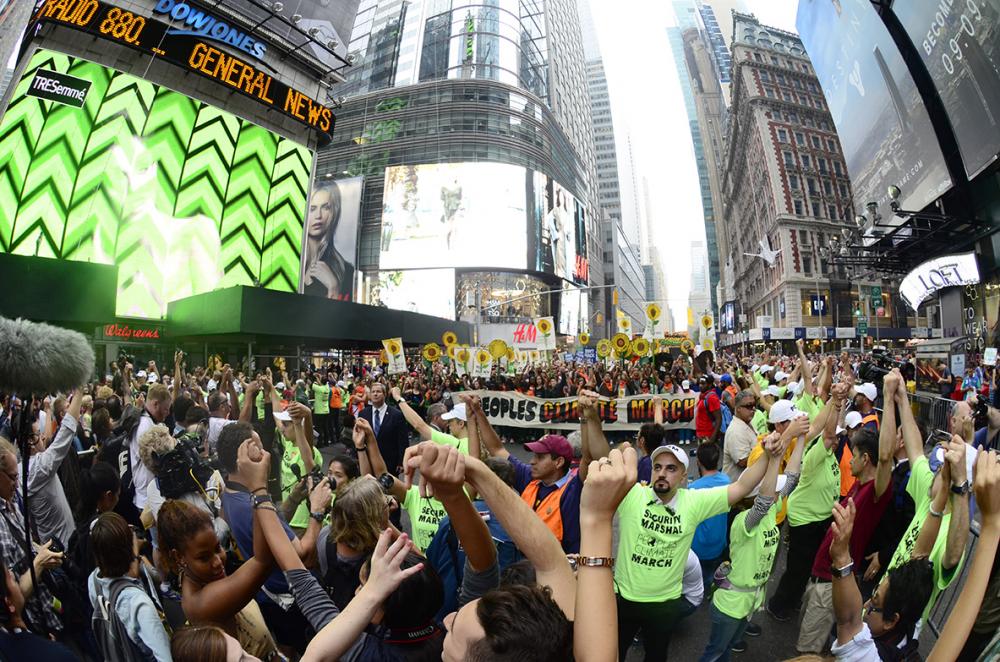 The People's Climate March in New York observes two minutes of silence for those suffering the impacts of climate change. Photo: Max Edkins/Connect4Climate
COP20 Side Events
December 5th, 15:30 - 17:30. Support to Capacity Building and Climate Strategies in Developing Countries
Organized by the European Commission, Directorate-General for Climate Action, and the Italian Presidency of the Council of the European Union
This side event presents results of capacity building projects, to facilitate better enabling environments and climate strategies in developing countries. The second part is a panel discussion on which key factors are needed for strengthening enabling environments for climate action.
December 6th - 7th. Global Landscapes Forum
Organized by the Peruvian ministries of environment and agriculture, the Food and Agriculture Organization, the Center for International Forestry Research, and the United Nations Environment Programme
The Global Landscapes Forum creates a platform for positioning landscapes in the new international agreements on climate and sustainable development. Action4Climate films At The Desert's Edge and Snows of the Nile will be screened.
December 8th, 18:00 - 20:00. The Role of Mountain Forests to Climate Change Adaptation: Which Perspective from Sustainable Forest Management
Organized by the Italian Ministry for the Environment; The Italian Presidency of the Alpine Convention
This side event aims to share experiences of developing forest management strategy and actions for local adaptation to climate change in mountain areas.
December 9th, 18:30 - 20:30. The Challenges of Local Adaptation and Initiatives for Communities
Organized by the Italian Ministry for the Environment Land and Sea, the International Network for Bamboo and Rattan, CARE International's Poverty Environment and Climate Change Network, and Fundación Ambiente y Recursos Naturales
This side-event will share the experience of developing cross-cutting regional guidelines for local adaptation planning as a matter for regional cooperation involving sub-national administrations (e.g. Regions, Provinces, Urban centres), local communities and the private sector.