What if every step we took could be a step toward a cleaner planet? During the annual Run for the Planet worldwide event, over 300 participants representing 21 countries offered a resounding answer, recovering upwards of three tons of trash in total. What drove this awesome achievement was a powerful sense of community and responsibility—a shared belief that our individual actions can collectively make a global impact in the fight against climate change.
It all started with our favorite jogging routes: promenades through parks, lakeside trails, city boulevards bustling with people. These familiar spaces have such beauty to them — but that beauty is too often marred by empty bottles, cigarette butts, plastic bags and other waste, on the ground or (even worse!) in the water. Indeed, the issue of litter in public spaces has been growing year over year around the world. Instead of feeling helpless, the Tuesdays for Trash movement, together with the sustainable travel nonprofit GIVE and the international running crew Dirtbag Runners, decided to channel its frustration around public litter into action — and so the Run for the Planet initiative was born!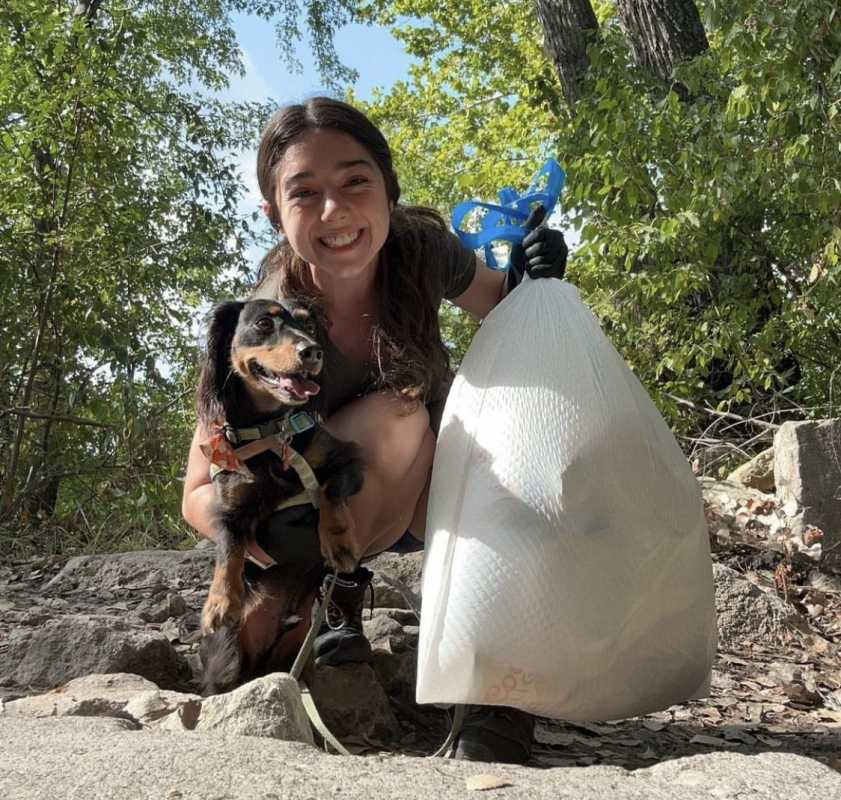 Kansas cleanup participant Brittany Smith (selfie)
On September 16th, this initiative invited people worldwide to celebrate World Cleanup Day by going for a run or walk and picking up stray trash along their route. Participants were further encouraged to document their actions on social media so as to spread awareness of and build momentum toward future clean-ups. This simple Run for the Planet concept motivated hundreds of international participants to strive together for a cleaner and healthier planet.
To appreciate the spirit of Run for the Planet, one need look no further than participants' ambitious goals for themselves. Dozens who took part set out to completely fill two or three garbage bags, and one participant, Justin Taylor, set the remarkable personal target of 100 bags. Around 50 participants aimed to render their favorite park completely trash-free by day's end. Tiffany Koschwitz was determined to plog for ten full kilometers, while Nural Ove endeavored to accumulate 500 kg worth of single-use plastics. All participants set honorable goals, grounded in love for their community and the beautiful spaces we share.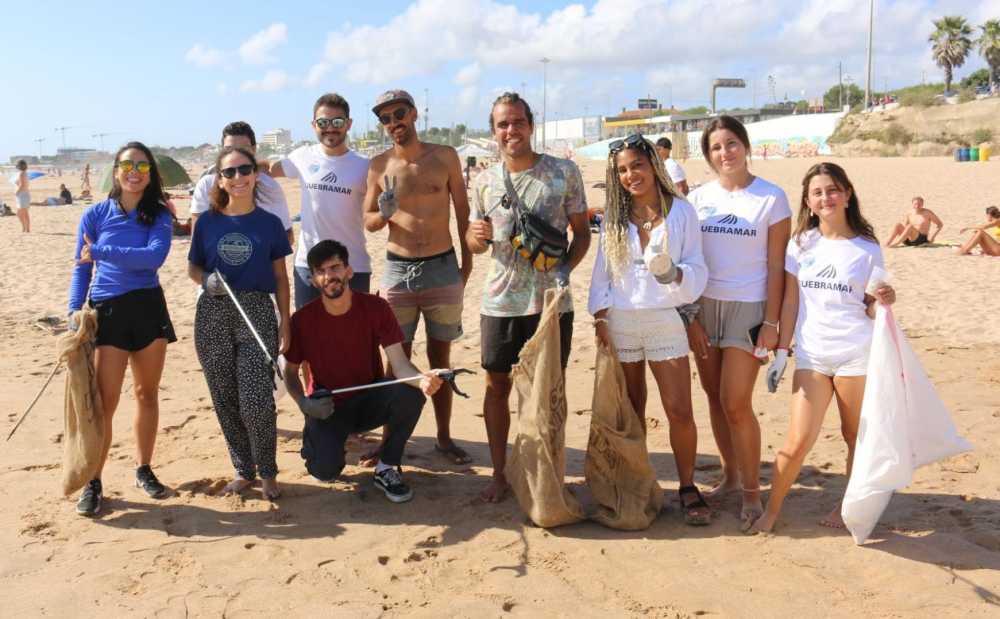 Cleanup participants in Carcavelos, Portugal. (Sara Silva, Surfrider Lisboa)
Together with GIVE and Dirtbag Runners, Tuesdays for Trash believes that environmental activism should be inclusive of all communities — hence the open-endedness of this World Cleanup Day activity. It was up to every participant to pick their own route, the pace with which they were going to cover it, and the starting time and duration of their cleanup. In the future, Tuesdays for Trash hopes to build on the success of Run for the Planet, continuing to inspire individuals worldwide to clean up communities and our planet as a whole.
Our intent with this initiative was clear: to showcase that within each of us lies a hero capable of inspiring others. When ordinary people realize that their small deeds can contribute to a global impact, the scale of what we can achieve skyrockets. We thank everyone who participated in Run for the Planet — this wonderful showcase of what we can accomplish when we come together to care for the planet that has given us our lives.
Vladislava Kuz has worked as a Public Relations Intern at Tuesdays for Trash since April 2023. She is currently pursuing a master's degree in Local Development at Italy's University of Padua.
Banner image by Iman Said.