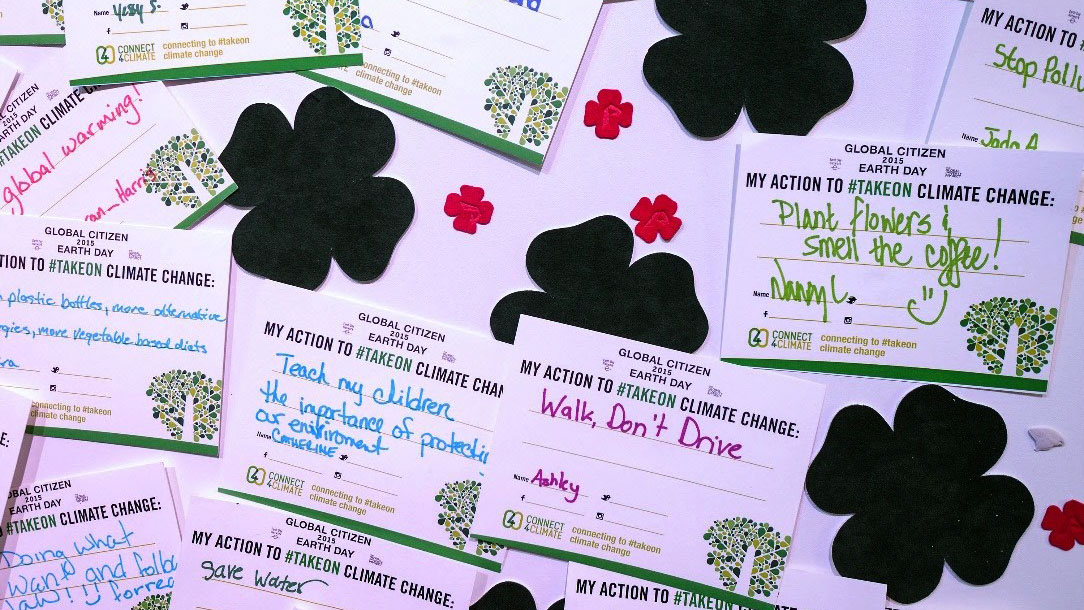 In April, Washington DC celebrated Earth Week with a series of festivities. Of course, Connect4Climate couldn't miss it!
The initiative that stands out the most for me took place during the GlobalCitizen2015EarthDayevent held on the National Mall. Connect4Climate, Alcantara, a carbon-neutral manufacturing company, and Building Energy, a solar energy provider, teamed up and put together a pavilion where visitors could  learn more about climate change.
The Alcantara Magic Garden-Connect4Climate pavilion featured an exhibition of different designs, textures and sounds, transporting visitors to an enchanted eco-friendly environment made of Alcantara's materials (It feels a lot like suede and can be made into furniture, art, and other fascinating designs).  Alcantara proves that it is possible to create outstanding, colorful, fun designs with quality materials, erasing the old-school idea, that "environmental-friendly" materials are boring, unappealing, and lifeless.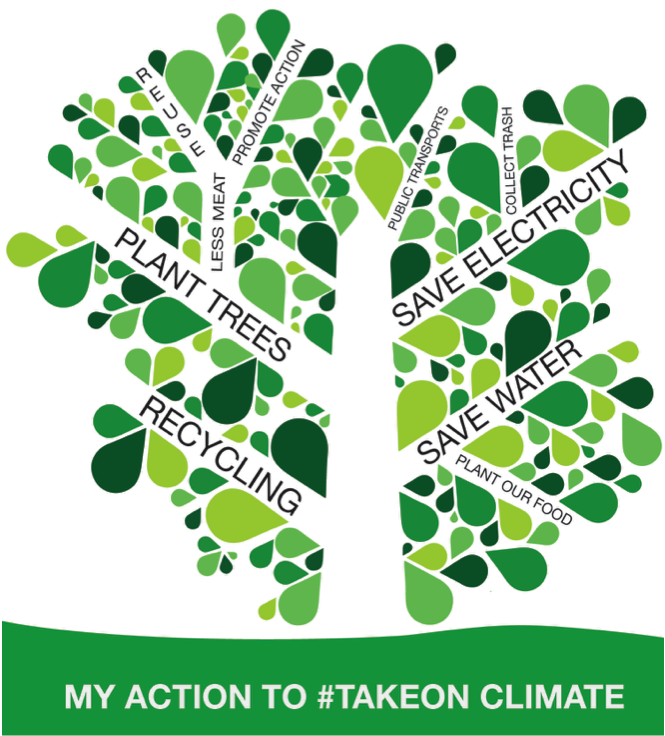 Among the pledges, "recycling" was the most popular, followed by "save water and electricity" and "plant more trees."
Inside the pavilion, Connect4Climate used the motto #TakeOn to inspire visitors to write down what they could do to help tackle climate change. "What will your action for climate be," we asked, challenging everyone to take part on the project by filling out cards and sticking them to a huge board, where all the actions would ultimately come together.
After three days of visitors, the #TakeOn results were absolutely stunning. So many people participated—mothers with babies, parents with their kids, whole families, schoolchildren on field trips, teenage friends, elderly couples—we saw a bit of everything! I was fascinated to see that everyone who walked through the pavilion wanted to participate. I was astonished once I look over the board for the last time. It was filled with amazing ideas and pledges completely covered the board. No blank spaces were left.
These messages had to be spread, not just stored and used for data. More than 850 people took two-three minutes to write down their action. Now, it was our turn to take action and make sure that their voices were heard.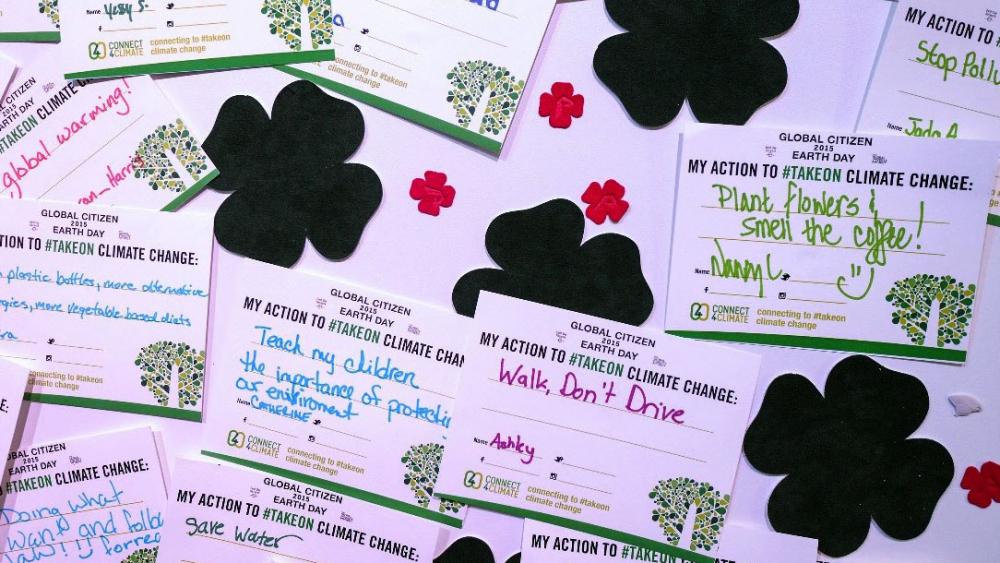 A snapshot of the pledge board reveals some of the 1078 ideas visitors suggested to take on climate change. Photo Credit: Leigh Vogel/Connect4Climate
Bárbara Gomes Simões is currently an intern for Connect4Climate. Originally from Cascais, Portugal, she's has worked on numerous international projects and is particularly committed to youth empowerment.