The central idea of artificial intelligence, or AI—designing software capable of informed and impactful decision-making—has captured the public imagination for years. Science fiction is rife with examples of crafty machines, and increasingly, so is the real world. From self-driving cars to Spotify playlists, AI shapes the ways we participate in society like never before.
In particular, such technologies illustrate the power of "machine learning," a field of engineering that aims to create self-refining programs capable of processing volumes of data humans would never have the person-hours to handle. The software accrues "experience" with each new packet of information it internalizes, devising increasingly well-informed suggestions to help us wherever we need guidance.
As we stare down the barrel of an unprecedented climate crisis—with natural disasters more common than ever and sea levels continuing their frightening climb—AI in general and machine learning in particular have the potential to help us meet the challenge.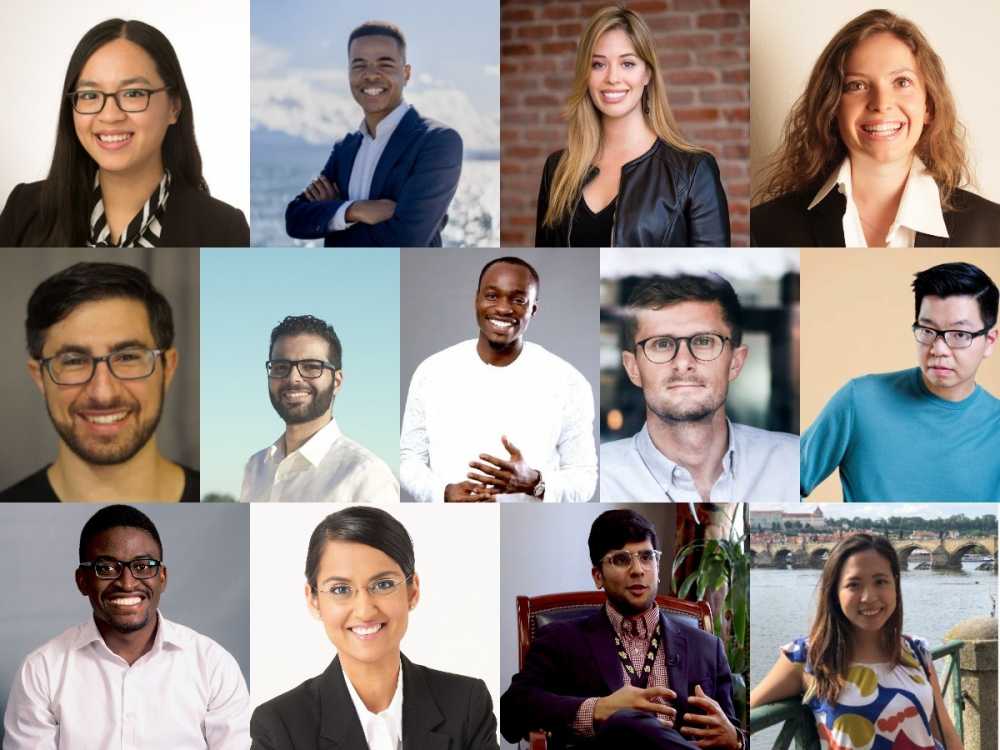 The AI Future Lab team.
How we can effectively harness this potential will be one of the guiding questions animating the AI Future Lab's first-ever Youth & The Future of AI conference, a virtual event taking place from February 11-12. A collective of young innovators seeking solutions to the complex problems of an increasingly interconnected world, the AI Future Lab asks how algorithms and data crunching can be ethically implemented to promote equity, safety, and sustainability worldwide. Its founding team sees the upcoming conference as a unique opportunity for youth to map out a future in which AI is responsibly deployed at scale to great effect.
"We gather now to articulate what we believe should be core to AI, ensure equality and compassion are truly practiced for all humankind, and bypass mistakes made with previous industrial revolutions," the team says. "We intend for the Youth & The Future of AI conference to be youth's first step towards imprinting our values, beliefs, and hopes for a prosperous future through AI."
Following on from the Youth4Climate summit last September in Milan, where youth champions from all of the globe gathered to draft a manifesto outlining urgent climate action priorities, the AI Future Lab conference will call on its young attendees to produce an "AI manifesto" laying the groundwork for the future of the technology. While the conference will cover a wide range of material, one session will focus specifically on AI and Climate, a topic sure to spark dynamic discussion among the youth participants. As the MIT Technology Review reports, a recent paper by an all-star team of the world's leading AI researchers laid out dozens of ways in which machine learning could contribute to a sustainable future, helping us both adapt to climate change now and rein in our emissions going forward to keep 1.5 alive.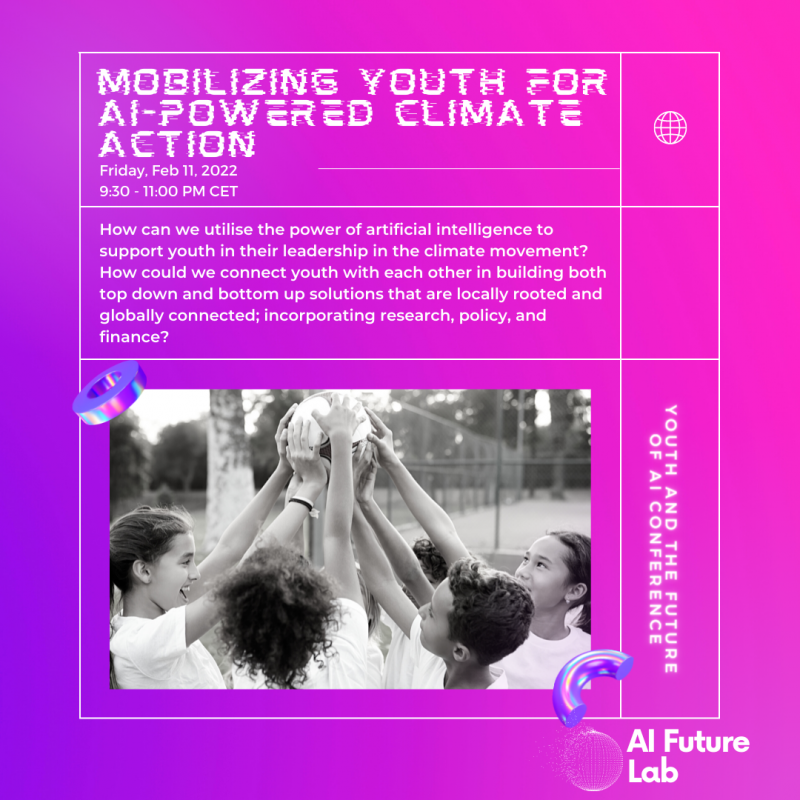 Machine learning algorithms could analyze our power grids to find weak spots, foresee strains, and suggest region-specific "smart grid" optimizations; help our materials scientists rapidly prototype more efficient solar panels and other energy-saving tech; contextually calibrate HVAC and lighting systems in our offices to avoid waste; make shipping and other logistical systems maximally efficient; give farmers the information they need to diversify their crops and keep their land healthy; and much more.
The problems the climate crisis poses may be abundant, but so is the information we have at our disposal. If we work together to leverage machine learning in the right ways, we can milk the data we have access to for all it's worth, rapidly developing and refining the nuanced solutions we need to correct our mistakes today and secure a sustainable tomorrow. We hope you'll consider registering to join us for the Youth & The Future of AI conference to be a part of this exciting effort!
Banner/thumbnail image courtesy of Gerd Altmann, Pixabay. Event graphics courtesy of the AI Future Lab.