It was certainly a challenge after receiving so many fantastic entries, but the Connect4Climate Weekly Competition panel of judges has reached a decision! Congratulations to James Kamau Wangu in Kenya! We will be mailing your solar backpack to you shortly!
Thank you to all of our entrants. We truly enjoyed hearing how you green your life, and we hope you will share more stories with us this week. We will be awarding another solar backpack. If you're new to the competition, please see our rules for information on how to enter!
James' entry: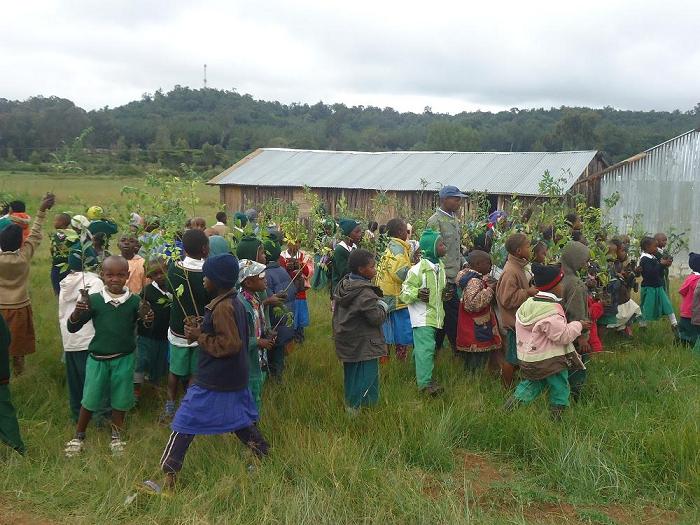 As the coodinator Greening Kenya Foundation I have been working with different groups within Kenya in matters concerning enviromental protection - youth groups, community based organizations (CBOs), NGO, and government agencies - kenya forest services, Kenya wild life and ministry of enviroment and natural resources.
1) We have started a program in schools in nyandarua and laikipa counties where children celebrite their birthdays by planting a tree for commemoration.
2) We have been teaching farmers ways of making organic fertilizer using farm weeds and animal manure - in this area youths are making money by using slaughterhouses as base for organic fertilizer factory.
3) In marmanet forest and olbolsat forest which are along the equitor and the source for rivers that flow to saburu and baringo as a
coodinator I have brought different organizations - royal media services, copper Kenya, Kenya forest services and the community and we have already conserved 200 hecters of land.
4) In nyahururu municipality we have a plan to start an arboretum
5) We are conserving the source of river Ewaso nyiro and its banks for stretch of 10km to Thomson falls.
Regards,
James Kamau Wangui