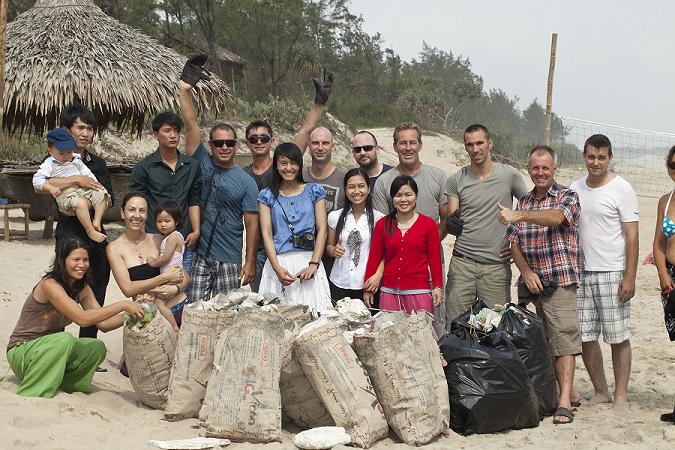 We are excited to announce the winner of the fifth week of our competition: Hans van der Broek in Hoi An, Vietnam! Hans shared information about his goal to encourage green tourism and support green entrepreneurs through Green Apple Hoi An.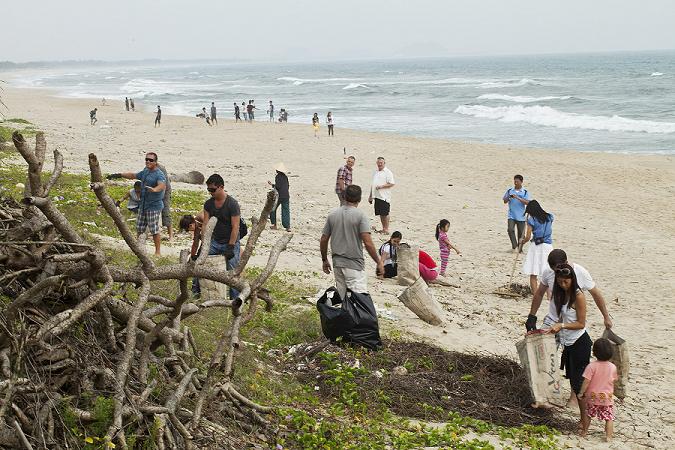 On the 31 of March 2012, Green Apple Hoi An organized a 'Clean Sweep' on An Bang Beach, Hoi An.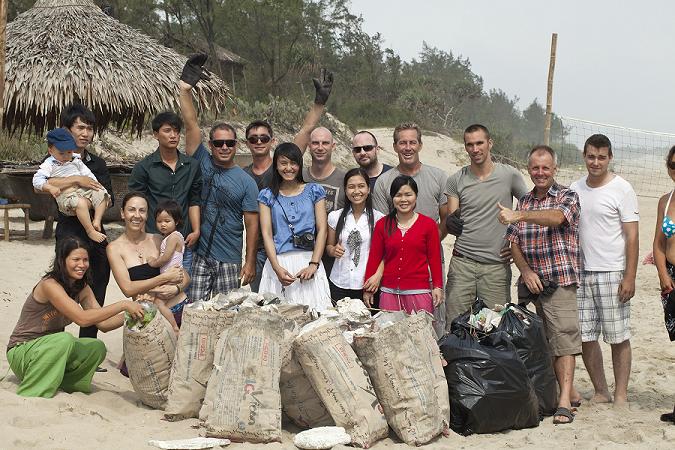 Volunteers for the 'Clean Sweep' with the waste they collected from An Bang Beach.
 Thank you, Hans and Green Apple Hoi An, for your dedication to promoting green tourism, partnering with green entrepreneurs, and improving your local environment!
Thank you to all of our entrants. We truly enjoyed hearing how you green your life, and we hope you will share more stories with us this week for a chance to win a Muse Portable DVD Player! If you're new to the competition, here's how to enter:
Tweet @connect4climate the link to your original photos, videos, poems, music, blogs, essays (500 words or less), or photos of visual art (including paintings, drawings, sculptures, digital art, etc.) including the hashtag  #thegreenlife in the body of the tweet or submit via email to c4c@worldbank.org (essays in the body of the email, links to your YouTube video, blogpost entry, etc., attach photos, video, or music files).
Submissions must show or describe personal actions the entrant takes to lessen his/her impact on the environment and live a greener life. Innovation, imagination, and creativity are highly encouraged!
The full rules of the competition are available here. You can submit a new entry each week of the competition until you win!