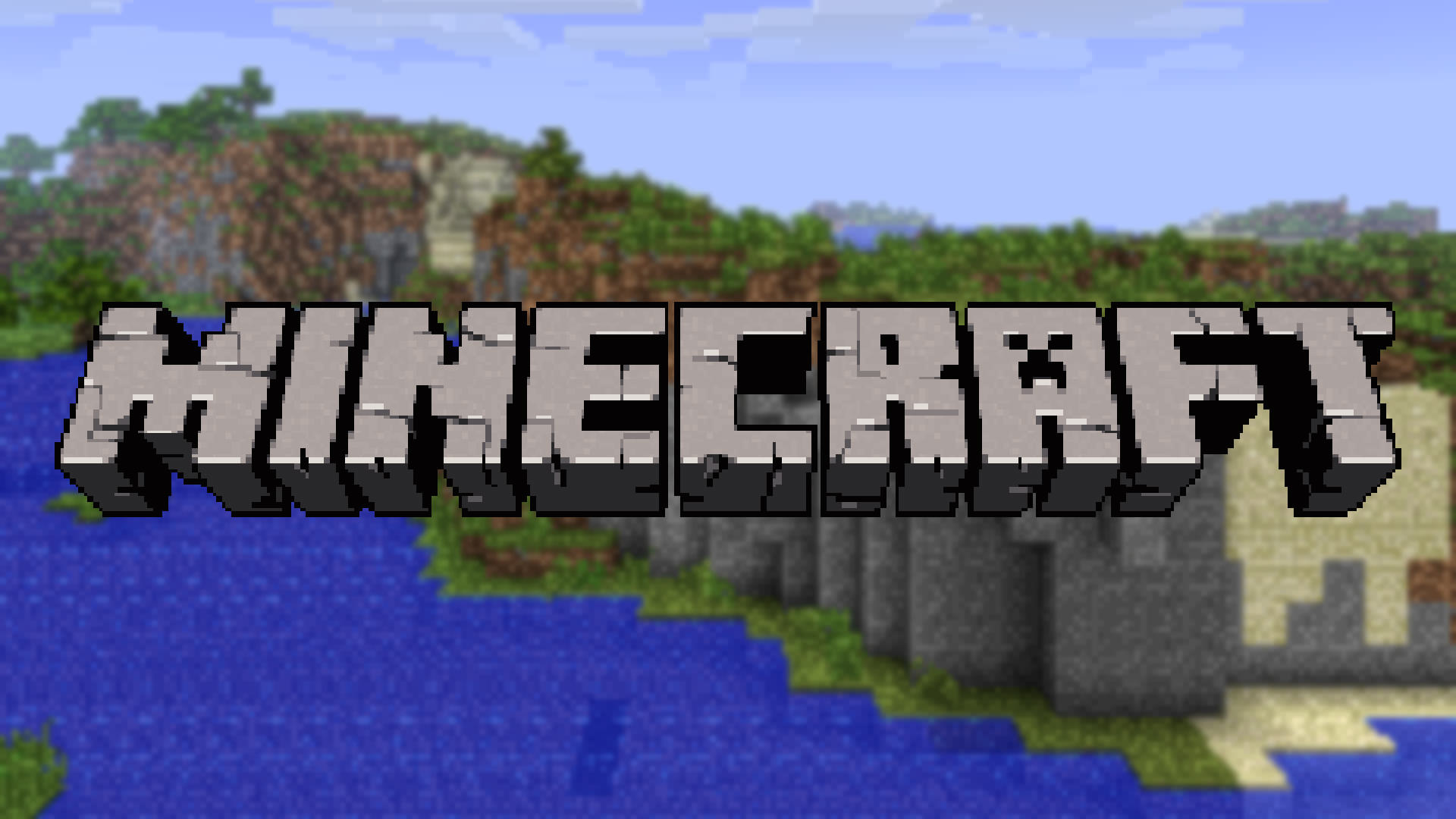 Enter the Connect4Climate Sustainable World on Minecraft competition.
Have you got fantastic ideas on how you would design the world to be more sustainable, and limit our effects on the climate?  Use your Minecraft skills to show us your plans, and three finalists will get to share their worlds with Minecraft users across the globe. The world which gains the most votes from other Minecrafters will win US$1500.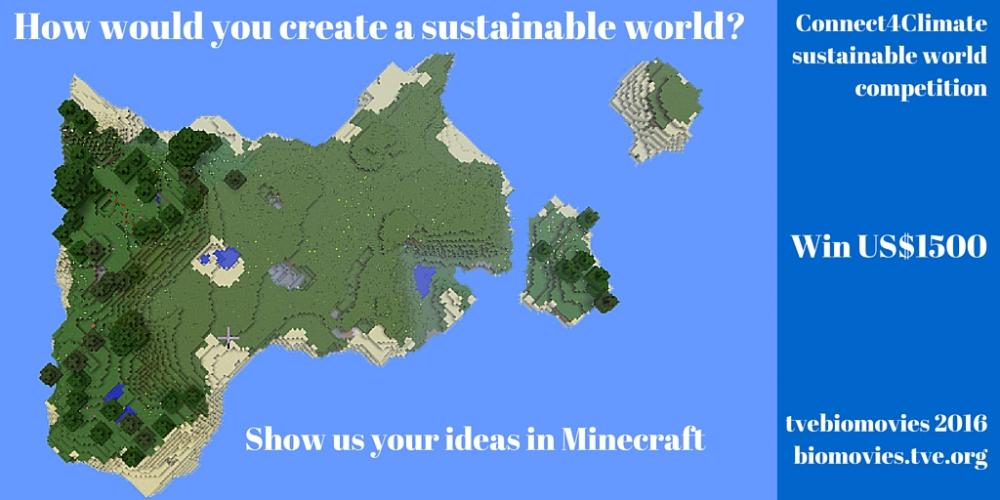 How to enter
In Minecraft, create a new world using the Minecraft island seed we have selected.
Construct the sustainable world using your knowledge of renewable energy, water saving, waste management, eco-transport, food growing and other sustainable features.
Take up to five screenshots of the build and write an explanation of how your world matches the sustainability requirements and limits climate change.  This is an essential part of the entry.
Upload the screenshots with the explanation of your land using the sustainable worlds on Minecraft entry form.
Make sure you keep your world safe – if you are shortlisted you will need to develop it further!
Judging
Three worlds will be selected as finalists by the judging panel.  We will give you a US$300 commission to improve your world, make a short walkthrough video and submit it to us by 30 September.
The three worlds will be made available for download from the biomovies.tve.org website for judging.  Minecraft users around the world will be able to vote on the best sustainable world on Minecraft.
Winners
The prize for the world voted the best by global Minecraft players is US$1500.
Competition details
The competition closes at 11:00 pm GMT on 30 August.  Submit your screen shots and your explanation.
The three finalists will have completed their worlds by 30 September.
Voting will run from 6 October until 30 November.
General rules
Your world must be 100% original and not copied from somebody else.
The screenshots must be unedited game shots (don't use Photoshop or anything similar.)
You must use the standard default texture pack.
Only one entry is allowed per user.
You may not use any tools which produce an output for you.
The world must be vanilla Minecraft, 1.9 or below