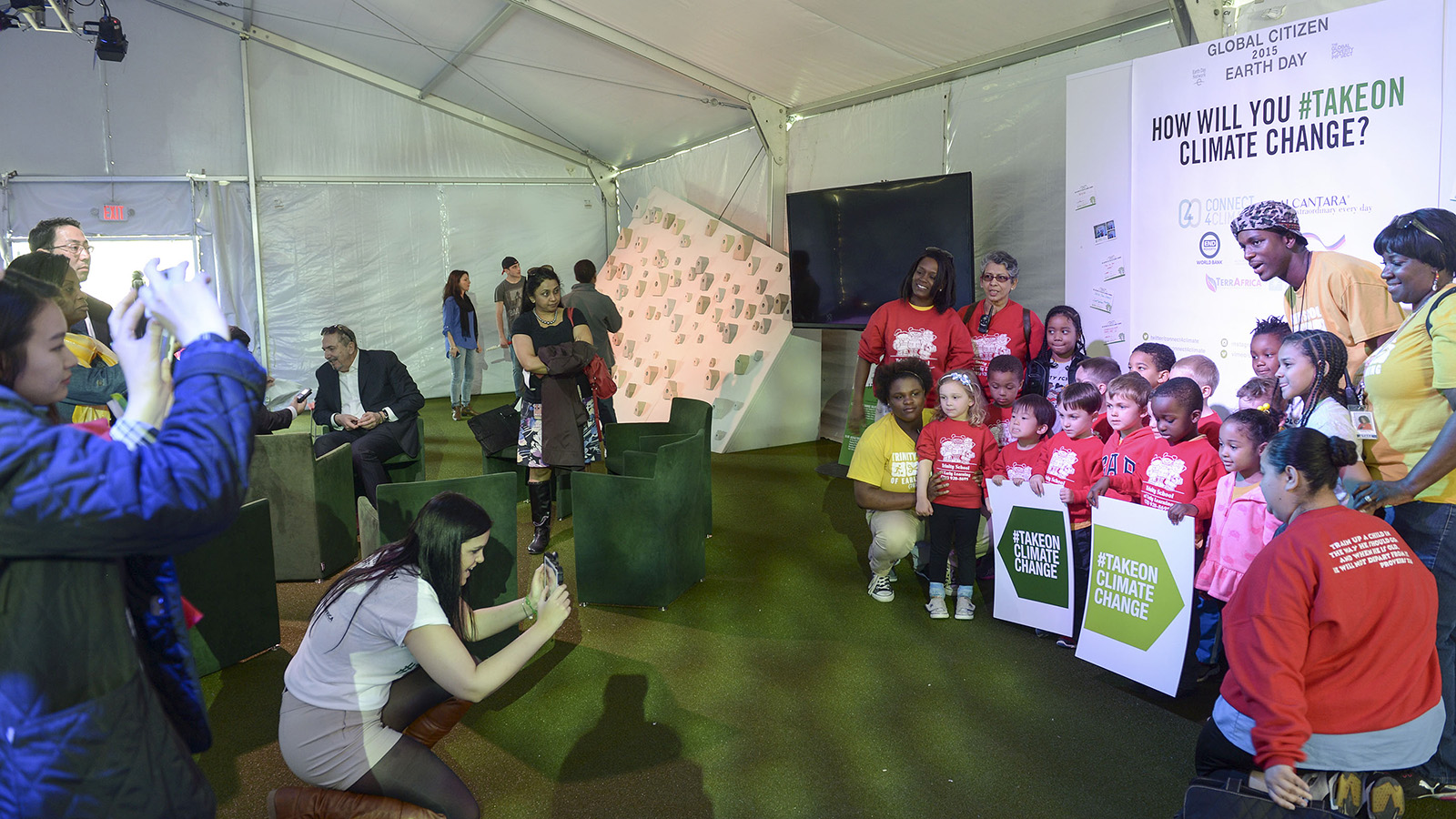 Earth Day Network's Climate Education Week initiatives in Washington, D.C. have been an  absolute success. Earth Day Network, working in collaboration with NASA and the World Bank's Connect4Climate, provided over one thousand students from the DC Metro area with a fun and interactive science extravaganza. Over the course of four days, students visited to the National Mall and Union Station to learn about the Earth, our changing climate, and how they can take action to protect our planet.
Hundreds of students learned from NASA and Connect4Climate's enthusiastic staff. There were over 20 exhibits set up by leaders in space exploration and climate change monitoring at NASA's exhibit. Students were given interactive lessons on NASA's Hyperwall, calculated their carbon footprint, and explore an entire science gallery.
Thanks to the generosity of NASA, the children were not sent home empty handed. As students went from one exhibit to the next, they received a stamp on their "Earth Day Passport". Once they received enough stamps, they were given a bag of goodies.
When students attended Connect4Climate's wistful Alcantara Magic Garden, they conversed about different ways they can help stop climate change and visited the solar panels behind the pavilion to learn how the tent was completely powered off renewable energy. All the materials in the pavilion on the National Mall were created in a carbon-neutral plant and are made out ofAlcantara. This strong and durable material feels life soft suede, and can be made into any color or shape. Connect4Climate demonstrated to the hundreds of students that walked through their magical garden that humans can sustainably produce quality materials that everyone can enjoy. Before they left, the students filled the pavilion with hopeful pledges to take action.
After a week of educational opportunities for our local students, Earth Day Network is confident that the students of the DC Metro area are now better equipped with knowledge to help make their communities a more sustainable environment and are able to share this knowledge with their families and friends. Earth Day Network has also provided access to a free, online Climate Education Toolkit in hopes that it will have the also educate students on a much larger, international scale.
This article was originally posted on Earth Day Network's website.