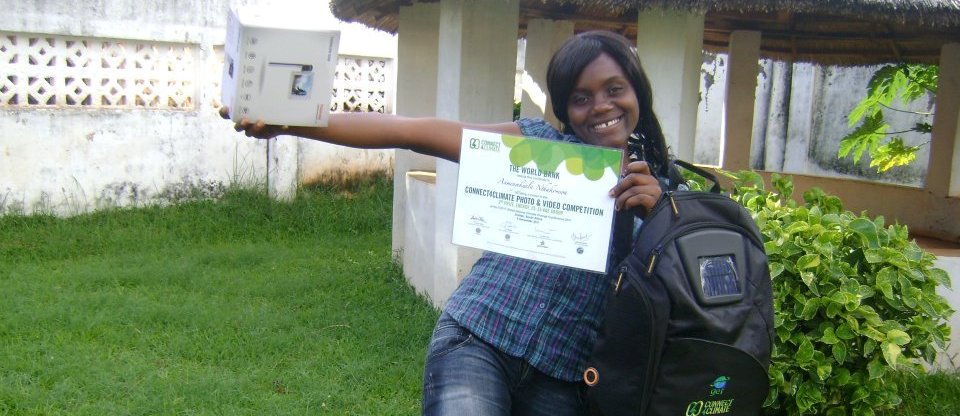 We are thrilled to start getting great images of our winners recieving and unpacking their awards from all over Africa. So far, the winners from Malawi and Egypt have sent us their unpacking images. If you head on over to our Facebook gallery of winner's images, do not miss Asimenye Mthakomwa's (above) photos, with her excitedly show-casing her certificate and prizes.
Some of the winners from Egypt attended a prize ceremony at World Bank Egypt office in Cairo. Omar's second place entry for the 13-17 age group was a creative video, Africa Has Sun So Use It. You can also see his Thank You video on our YouTube page. The winning entries from the Agriculture category, including Mohamed's first place entry in the 18-24 age group, can be viewed here as well.
We are hoping to get more prize winners to send us their images so we can see more of the faces behind the great winning entries into our photo/video competition. We would especially love to see images, videos of the winning prizes in use. Show us what you are doing with your prizes, especially if you recieved a video camera or digital camera.
We encourage all of our winners to continue to document and share the effects of climate change in their communities with their prizes. You can email us your photos or videos to c4cphotovideo@connect4climate.org