The 27th Conference of the Parties to the UN Framework Convention on Climate Change, a.k.a. COP27, gets underway in Sharm El-Sheikh, Egypt on Sunday, November 6 — and the stakes could not be higher. All over the world, the deadly consequences of climate change are manifesting more severely than ever before, and to have a chance at fulfilling the commitments made under the Paris Agreement, world leaders must make COP27 the implementation COP.
The biggest event of the 2022 climate calendar, COP27 is a time of both intense anxiety and renewed hope, and we at Connect4Climate will be on the ground in Egypt amplifying the voices of all the young delegates driving solutions, advocating action at scale, and setting a remarkable example of unflinching determination in the face of adversity. We encourage you to monitor our Twitter, Instagram, YouTube and LinkedIn channels over the two weeks of the conference for a wide array of engaging video content, updates, photography and more.
And Connect4Climate's presence at COP is just the beginning — our incredible network of colleagues, knowledge partners, and youth leaders have many exciting plans as well, and there are a whole host of ways available for you to engage directly with the events of the conference from the comfort of your own home.
What follows is a concise sampling of the many avenues you can take to get connected and be a part of this momentous gathering. We all have a part to play in the push for a sustainable future — when we work as one, it's amazing what we can achieve!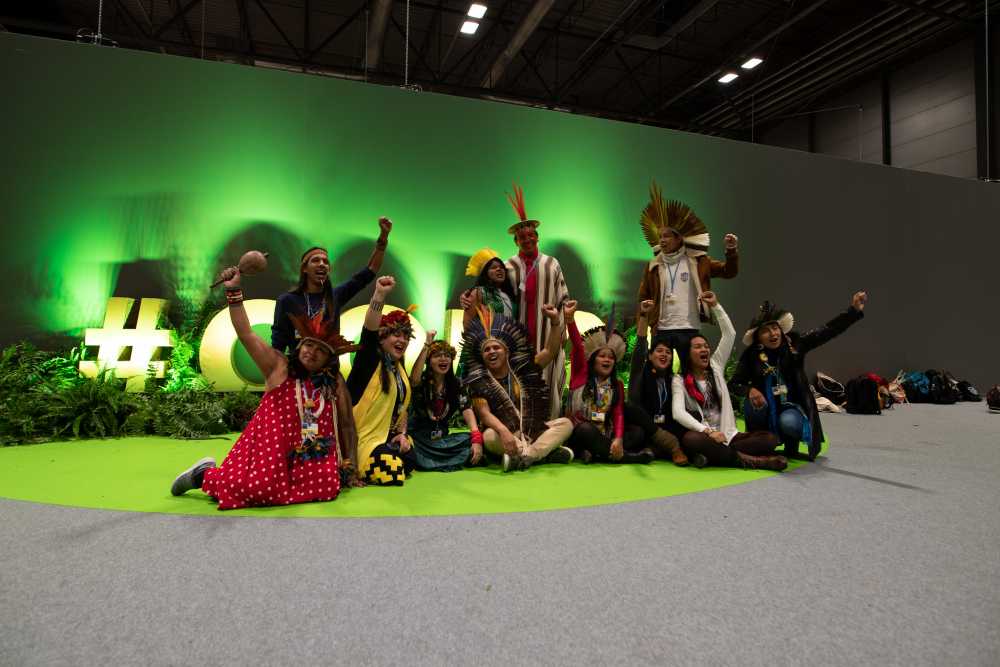 World Bank Group
Our colleagues at the World Bank Group look forward to fostering valuable dialogues and to sharing ideas and solutions that will help countries work together to achieve climate and development goals. Tune in remotely to live conversations from the Climate Action Space at the COP27 World Bank Group Pavilion. 
EarthDay.Org
EarthDay.Org's first-ever Climate Education Hub will present opportunities for educators, business, governments, and others to educate, share, negotiate, debate ideas and double down on commitments. Learn more about the scheduled activities here, then watch live on Twitter, Facebook, YouTube, and EarthDay.Org.
UNESCO
UNESCO will convene partners and civil society representatives in the COP27 Green Zone to share experiences of successful climate action. Over 40 events will be hosted at the UNESCO Pavilion, exploring such topics as: the science supporting climate mitigation and adaptation efforts; strategies for incorporating climate change into education systems; tools to promote local and indigenous knowledge and its inclusion in global climate science; policy processes; and means of youth inclusion. Register for the event(s) of your choice here!
Global Landscapes Forum
Hosted digitally and in Sharm El-Sheikh alongside COP27, GLF Climate 2022 will seek answers on how to build a low-carbon economy that puts people and nature first. Register now here.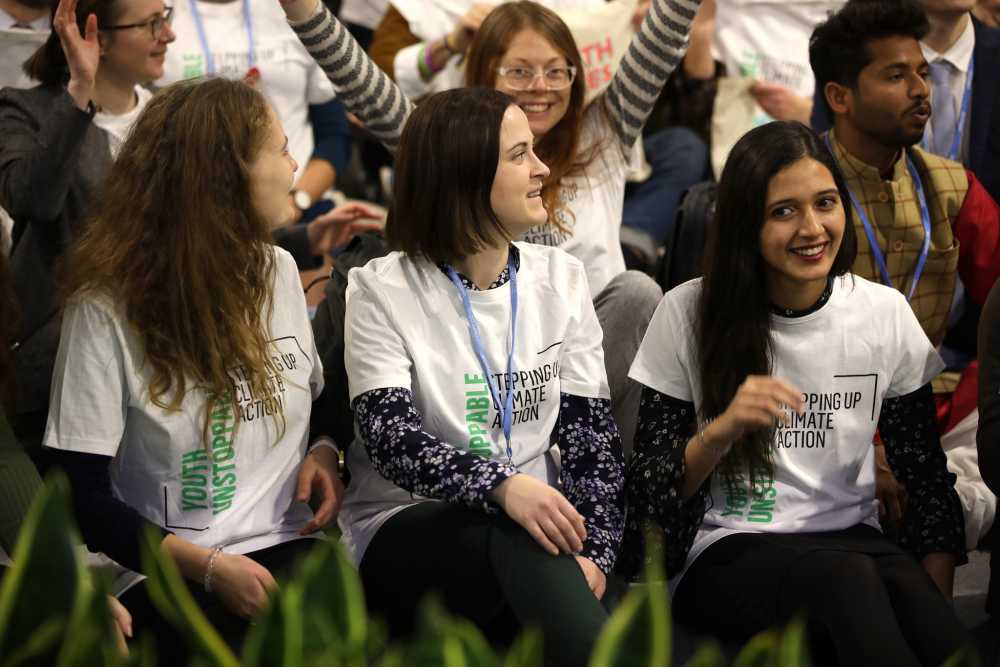 UN Global Compact
The UN Global Compact is hosting a series of vital events across the length of the conference. These will offer a deep dive into how the UNGC and Global Compact Local Networks are driving change by mobilizing businesses to assess environmental risks and opportunities, set and deliver ambitious climate targets, and adopt responsible practices for the transition to a net-zero, resilient economy. Join virtually here.
We Don't Have Time
We Don't Have Time and partners will be hosting live broadcasts from Sharm El-Sheikh as well as from Stockholm, Nairobi, and Washington, D.C. Find the full lineup of November 7-17 events here and tune in to those that align with your interests!
ClimateAction.org
Follow ClimateAction.org's Sustainable Innovation Forum 2022, which will convene heads of state, ministers, CEOs, investors, and UN and multilateral dignitaries for a massive multi-stakeholder event paralleling COP27. Find out more here. 
SEforALL
This is the second year that Sustainable Energy for All, with the support of the Global Energy Alliance for People and Planet (GEAPP) and other sponsors, will host a pavilion at COP dedicated to the UN's Affordable and Clean Energy Sustainable Development Goal, SDG7. The SDG7 Pavilion will once again be the main hub at COP for discussing and showcasing ways to unite global efforts on energy, climate and development. Register here to attend the SDG 7 Pavilion virtually!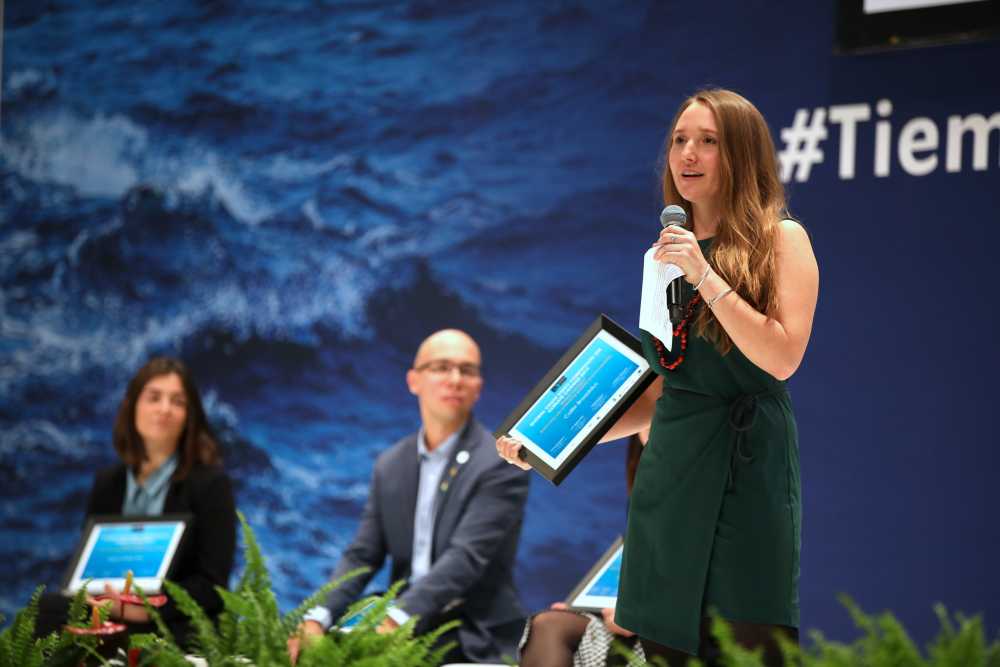 CGIAR, the FAO, and The Rockefeller Foundation
CGIAR, the UN's Food and Agriculture Organization, and The Rockefeller Foundation will be exploring how cutting-edge agrifood systems can help solve the climate crisis at the first-of-its-kind Food and Agriculture Pavilion at COP27. Within the pavilion, the three organizations will run a unique program of events bringing together government and community leaders, farmers, academics, and other experts who are working to implement innovative climate solutions worldwide. Catch the livestream on this page!
#YouthLead Climate Takeover from the Children and Youth Pavilion
From November 7-10, young climate activists will take over the UN Youth Envoy's social media accounts to ensure world leaders attending the COP are hearing and operationalizing their demands for action. Keep your eyes on the Youth Envoy's Twitter and Instagram accounts!
UN:CC Learn
The COP27 Climate Classroom is an innovative learning experience designed to help people efficiently acquaint themselves with key climate issues. Throughout COP27, UN:CC Learn will deliver free online and on-site 45-minute classes on a range of climate change topics — remember, knowledge is always the first step toward action!
Action Hub Events at COP27
The Action Hub will bring together a diverse roster of experts from the worlds of business, investment, local government, civil society, entertainment and more for lively discussions on the many different modes of climate action. All Action Hub program events will be live-streamed from the UNFCCC webcast page and will remain available for download after their completion. The complete agenda is available here.
Banner image courtesy of Nana, Pixabay.