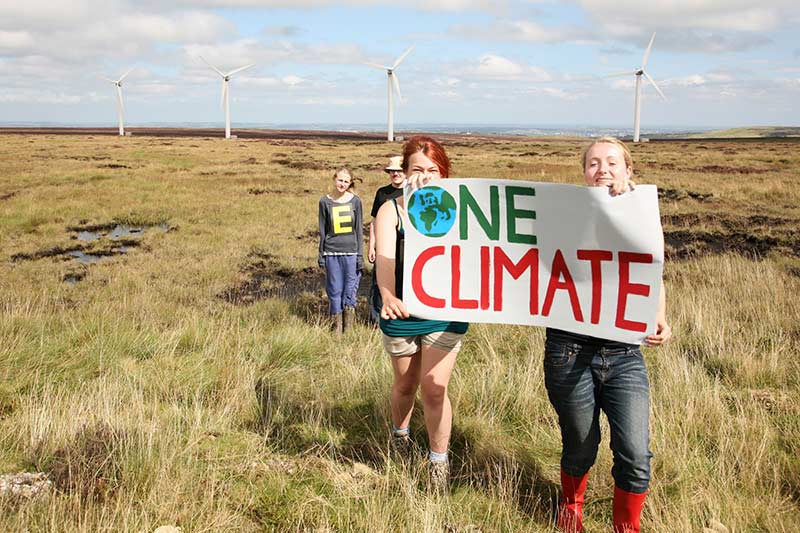 A global competition for the best environmental documentary on climate change: That is Action4Climate. A contest launched by Connect4Climate.
This was the project that embraced me when I arrived for my internship at the World Bank's Connect4Climate initiative. The main premise is simple: 1 to 12 minutes to tell a story about climate change. Action4Climate asks young filmmakers from all over the world, 14 to 35 years old, to make short documentaries.
From North to South, East to West, through so many diverse and amazing ways of life, these aspiring filmmakers should have one purpose in common and start by asking some simple questions: How is climate change impacting my community? What needs to be done? Moreover, how can I share my message? How can I tell this story? How can I inspire people around the world?
In fact, climate issues are not something to be ignored, quite the opposite, they are extremely urgent. Could I go as far as to say that climate change should be today's "fashion?" It is happening now, and we have to be aware of it. Adopting a "greener" way of life is the order of the day. In Portugal, for example, I went to an event with a dance floor that harnessed the kinetic energy from footsteps. We powered the music by dancing. Everything is connected; we just need to keep our eyes open.
I was recently inspired by the World Bank president Jim Yong Kim's message: "To deliver bold solutions on climate change, we need to listen to and engage broader and more diverse audiences." Action4Climate is just that: a discourse that comes from the bottom to the top, a way of bringing youth together for a purpose. The competition aims to influence and share awareness through people. These documentaries are testimonies of realities that otherwise we may not have access to. This is an opportunity for young filmmakers to have their voices heard, to create positive knowledge, and inspire us to take action.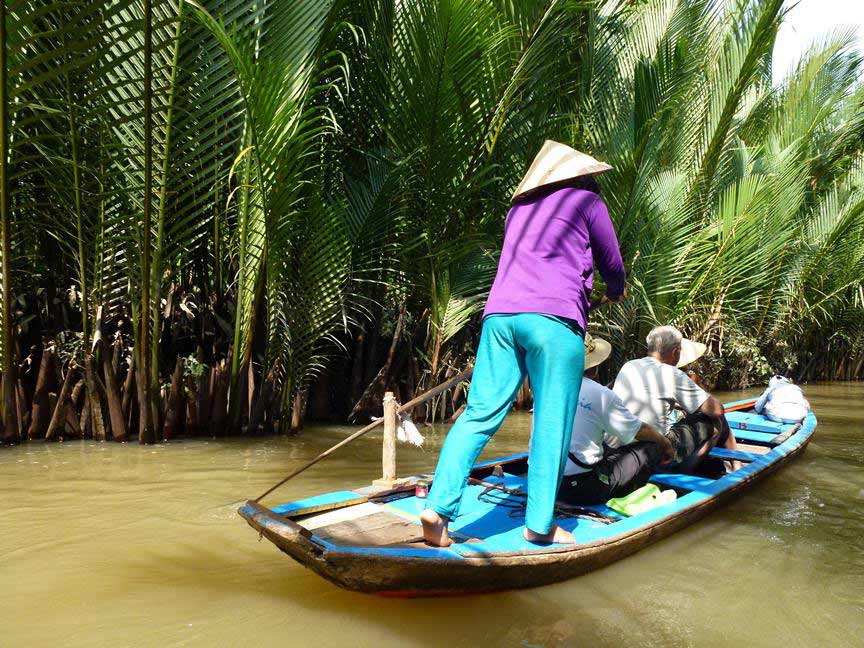 Photo by Maria Portocarrero in the Mekong Delta for one of C4C's previous competitions, Voices4Climate.
I venture to say that these stories are themselves real actions. Can you image so many different views, experiences, lifestyles, backgrounds, and messages in all the different video submissions? The film industry definitely has a vital role to play in inspiring action and helping the communication of climate change.
Behind the Action4Climate competition is a distinguished jury made up of individuals that every aspiring filmmaker dreams of being. They are award-winning film directors, such as Bernardo Bertolucci, Wim Wenders, Mira Nair, Atom Egoyan, Walter Salles, Fernando Meirelles, Mika Kaurismaki, and Pablo Trapero. They express their support for climate action and believe that the competition is a step forward. Like Atom Egoyan says: "I am here to really talk about this amazing project, because it is a call to arms to filmmakers to use their skills as storytellers. To tell one of the most important stories of our time, which is about climate change." Superb: the film industry and climate change awareness holding hands! Or in other worlds: "Climate change can be cool."
In my humble opinion, it is a very thrilling and rewarding experience to work on such a global competition. Moreover, these stories deal with one of humankind's greatest challenge. So, whenever I receive an email from all these universities (from for example Dominica, Latvia, Egypt, or Bhutan) saying that they will share Action4Climate with the students, it is a huge satisfaction.
I can feel great enthusiasm from the whole Connect4Climate team behind the Action4Climate competition. It is about that too, how can we inspire others if we are not inspired ourselves?
This is the kind of competition that does not happen every day, and one you definitely do not want to be out of. So, before April 1st, make an action for Action4Climate. Why not change the world with style?