April 22, 2019 -

2:00pm to 6:30pm
Timezone: Europe/Stockholm

This Earth Day, Monday, April 22, is sure to inspire exciting climate action all over the world from a wide variety of eco-minded organizations and individuals. Part of what makes the day so special is the diversity of those who participate—and this diversity will itself be the focus of a wide-ranging 2:00 PM-6:30 PM Earth Day event in Stockholm (8:00 AM-12:30 PM Eastern Time), the second annual We Don't Have Time Earth Day Conference.
The chief goal of the We Don't Have Time community is to bring together climate stakeholders of every stripe—youth, parents, businesspeople, elected officials, institutional ambassadors—for holistic sustainability dialogues where every participant can share their own ideas and expertise while absorbing others'. We Don't Have Time's extended social media family already encompasses some 800,000 people, and the group is planning on using this Earth Day event to formally launch an ambitious cross-disciplinary social media campaign.
During the event, which will be moderated by experienced climate lecturer Catarina Rolfsdotter Jansson and climate communications specialist Frida Berry Eklund, speakers from many different spheres will share strategies for communicating climate change, combatting climate change, and rallying others to join the effort in whatever capacity they can. Keynote speakers will include professor Katherine Hayhoe, economist Jeffrey Sachs, author Kate Raworth, filmmaker Peter Modestij, youth activists Tianna Arredondo and Jamie Margolin, and more.
In the spirit of expanding the climate discussion and catalyzing its bold new social media campaign, We Don't Have Time are inviting everyone around the world who's interested to register for the livestream on their website. The event will also be broadcast live on We Don't Have Time's dedicated Facebook page. And for those looking to join the movement and contribute to the discussion beyond this event, We Don't Have Time encourages you to download their mobile app, available here.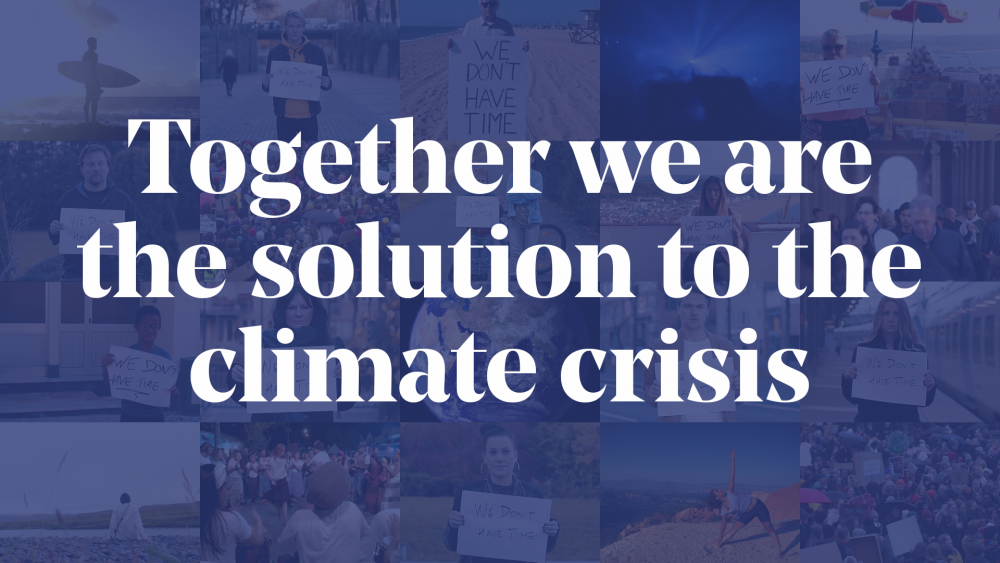 Above image courtesy of We Don't Have Time. Banner image/thumbnail courtesy of Arild.