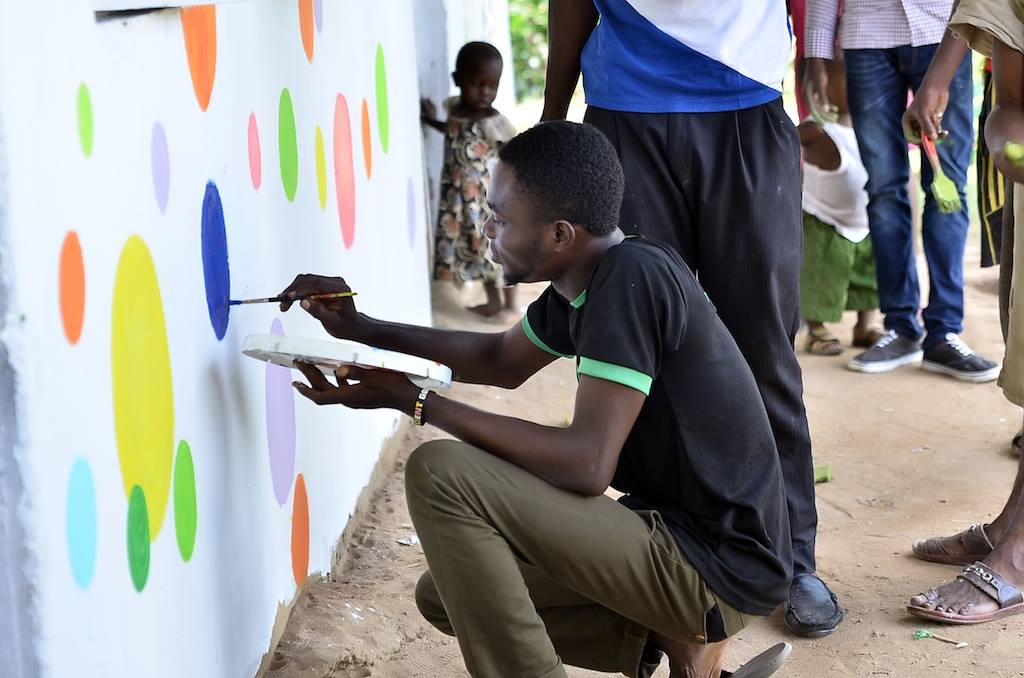 Climate change? Terrorism? The Global financial crisis? Nuclear warfare? Pandemics? All of these are global. We are confronted with problems that are not just confined to our boundaries, but are global in nature. With advances in technology, we are now being exposed to other cultures through new media resources without even buying a plane ticket. The world has truly become a global village. We are socially, economically and environmentally married to other countries. Locally, we crave for change; globally, we yearn for a revolution. Fuel prices are ridiculous, tomatoes may become extinct, our education system is marred with deficiencies, and our values are putrescent.
As much as we complain about plight, nothing changes until we strap on our boots and walk the walk. Our daunting problems should not stop us from taking action in minute ways. The solution is very simple: Think Global. Act Local.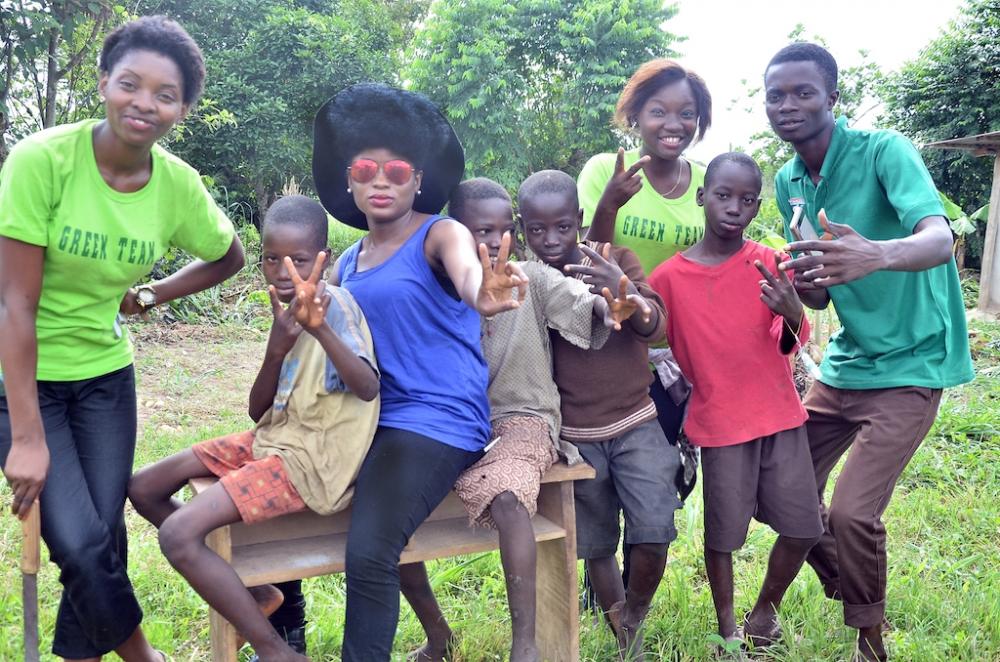 Photo Credit: Green Campus Initiative.
Our incalculable problems as a nation accelerate our need for piecemeal local initiatives to tackle societal problems. Endurance and patience, as forms of struggle, are greatly ignored. I am fortunate to stay in a rural community and what I have learned over the years is that the change we all want to see in Nigeria begins with us rolling up our sleeves and contributing our time and expertise to effect the desired change. When you ask an average Nigerian to volunteer or to engage positively in their local communities, they simply ask "what is in it for me?"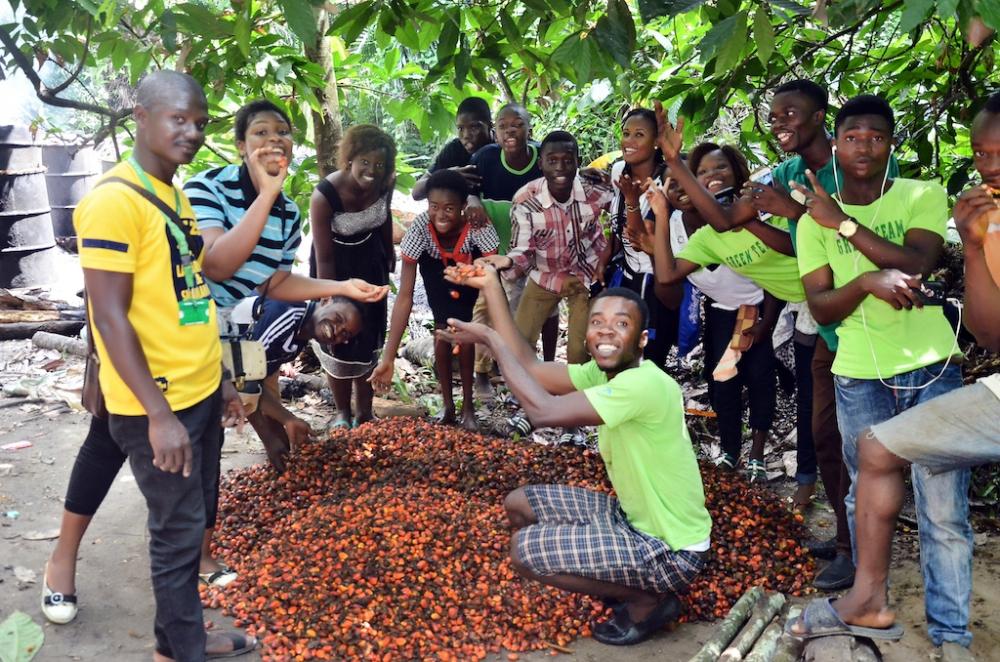 Photo Credit: Green Campus Initiative.
Yet we blame the government for all our woes, when sometimes all we have to do is just show up. The Greatest boxer of all time, Muhammad Ali once said: "The service you do for others is the rent you pay for your room here on Earth."
Therefore, in practicing what we are preaching, the Green Campus Initiative went in search of a Primary School to renovate and commemorate the 2016 World Environmental Day (#WED2016), and when we contacted the Orimolade Community Primary School in Nigeria, we felt a deep connection. Thanks to social media, over 50 citizens volunteered their time to help the Green Campus Initiative bring this dream to life. I still have hope in our youth. Today, we choose life. We left our cell phones and tablets behind, and spent time in our community doing something positive while bringing people together in physical proximity through face-to-face interactions.
Volunteers played football and games with the locals barefoot after planting flowers, painting the classrooms, cutting the grass and drawing a beautiful mural on the walls. This was certainly the kind of experience that one remembers fondly and I am thrilled to have been part of #WED2016.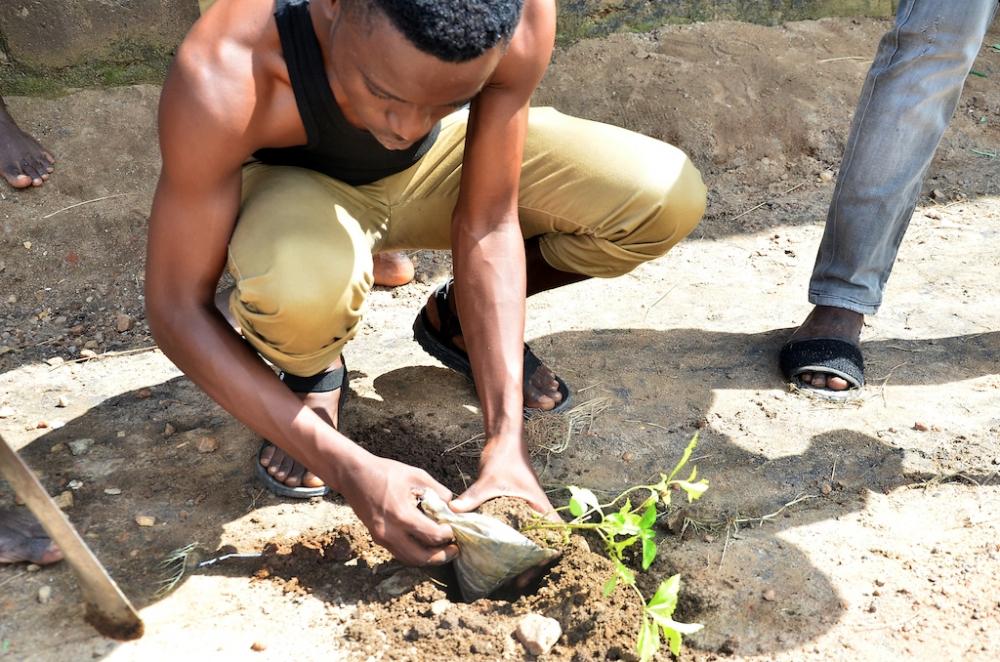 Photo Credit: Green Campus Initiative.
What is the message today?
Develop locally! It can be an idea, a brand, or a company. These are more authentic and meet the needs of our immediate environment. With technology, they can become global. Imagine all of us doing something positive, the clusters of it all will create a ripple effect. The government is part of the problem, but we compound it. The change we envisioned for Nigeria starts with us, one community at a time. For us at the Green Campus Initiative, this is just the beginning.
Adenike Akinsemolu is the founder of the Green Campus Initiative (GCI). When she is not raising the next generation of green leaders or women scientists, she can be found working on her PhD in Environmental Microbiology and spending time in nature.