Connect4Climate is partnering with Cube VR, an AR/VR design studio and strategic consultancy, to produce a multiplatform gaming experience entitled, "Guardians of Gaia". The game, which will leverage AR and geo-location technologies, is slated to launch in Washington D.C. on Earth Day 2018 and continue at selected World Bank events through 2020 in what aims to be the first ongoing, multiplatform eco-game of its kind.
The concept was unveiled at the recent United Nations Climate Change Conference (
COP23
) in Bonn, Germany by
Kathleen Rogers
, President of Earth Day Network and
James Close
, Director of Global Climate Change Operations at the World Bank Group.
"We're progressing the development of this multi-platform augmented gaming experience that will spread climate knowledge and shift behavioral choices, and I have to say I'm extremely excited to see what comes out of that and how this can take us to a new level on this desperately important subject of climate change and education," James Close told the delegates and visitors in a special session on Education Day.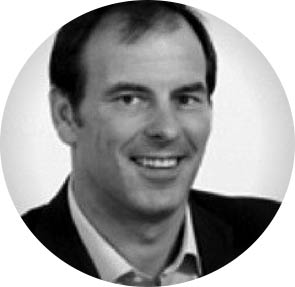 James Close, Director of Global Climate Change Operations at the World Bank Group
As a keystone to the gaming experience, Cube VR will produce an interactive digital photo and film exhibit titled, "Journey to Gaia," which will be directed and curated by Patricia Lanza, former Director of the Annenberg Space for Photography. Most recently, Patricia Lanza was nominated for Curator of the Year in 2015 by The Lucy Foundation for the acclaimed "Refugee" exhibit. In 2011, Lanza also oversaw creative direction for Exhibition of the Year-winner "Beauty Culture," the documentary of which was also nominated for an Academy Award.
Cube VR partners, Larry Rosenthal and Blu Topalli, have developed and executed branded narrative experiences leveraging AR/VR, mobile platforms and other emerging technologies for clients including Apple, Sony, NBC Universal, and Hasbro Inc. This will be their first project for Connect4Climate, the World Bank Group's global partnership program for the advancement of climate change awareness and the encouragement of climate solutions.
In 2015, Connect4Climate most notably coordinated the creative partnership to present
Fiat Lux
, a first of its kind
projection-mapping experience utilizing the surface of the Vatican
itself to bring climate issues to 100,000 people gathered in St. Peter's Square and an estimated global reach of more than 4.4 billion viewers.
"We are thrilled to be working with Cube VR on this ambitious launch at Earth Day 2018," says Connect4Climate's Max Edkins, "and look forward to creating a narrative experience that spurs real climate action through 2020 and beyond. Cube VR's history of tackling large challenges with flexible designs and multi-platform experience strategies dovetails perfectly with our aim of adding real meaning to climate action amongst our global community."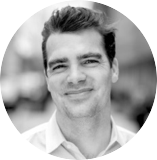 Max Edkins, Acting Manager, Climate Change Expert, Connect4Climate
Banner and thumbnail: Playing at Sunset, Ivo Dukic, Zadar, Voices4Climate
About Cube VR
Founded by AR/VR pioneer Larry Rosenthal and digital entertainment veteran Blerime "Blu" Topalli, Cube VR specializes in AR/VR design, multiplatform experience strategy, social gaming, and branded content. Cube VR serves clients across the entertainment, technology and non-profit sectors globally, executing multi-dimensional experiences that thrill, educate and bring people closer together.
About World Bank Group
With 189 member countries, staff from more than 170 countries, and offices in over 130 locations, the World Bank Group is a unique global partnership: five institutions working for sustainable solutions that reduce poverty and build shared prosperity in developing countries. World Bank Group is an observer of the United Nations Development Group and based in Washington D.C.
About World Bank Group's Connect4Climate program
Based in Washington D.C., Connect4Climate is a global partnership program launched by the World Bank Group and the Italian Ministry of Environment, joined by the German Federal Ministry for Economic Cooperation and Development. With a following of over 1 million participants, their mission is to take on climate change by promoting solutions and empowering people to act.
About Earth Day 2018
Hosted by Earth Day Network, the 38th Annual Earth Day events will be held on April 22nd, 2018 at Washington D.C., as well as major capitals and cities across the globe. Worldwide events include over 1 billion participants, along with more than 50,000 global partners in 195 countries, and promote Earth Day Network's mission "to diversify, educate and activate the environmental movement worldwide."