It was a busy morning with Connect4Climate's #YouthTakeover team at the UN Youth Climate Action Summit. There was a collective interest shared among event goers; it truly felt like momentum towards a sustainable future was picking up in a major way. One aspect of the event  that sparked conversation was the Pollution Pods installation created by artist Micheal Pinky. The interactive experience took less than ten minutes to walk through and used physical and chemical effects to give those who doubt the legitimacy of the warming effects of greenhouse gas emissions a new perspective. Pods simulated air quality from London, New Delhi, Beijing, São Paulo, and Oslo, immersing participants in these environments.
The replications in each pod tailored the various concentrations of pollutants such as carbon dioxide, sulfur dioxide, ozone, nitrous oxide, and particulate matter to make it feel like you were on the street in the center of each city. When users would leave the simulation, they would appreciate the cool breeze coming off the river just that much more. As things were beginning to wrap up for the day, an environmentalist colleague and I were afforded the opportunity to make our way to the High-Level Commission on Carbon Pricing event being held nearby.
Carbon pricing acknowledges the steep human and environmental cost of industrial pollution and shifts that cost, usually shouldered by tax-paying citizens, to polluters themselves. Under this system, if a company elects to include fossil fuels in its business model, it must pay upfront to account for the damage the resulting greenhouse gases will cause down the line. Pricing carbon emissions at the source using a set price per metric ton can make market shifts more predictable and send a clear and consistent message to investors and business leaders.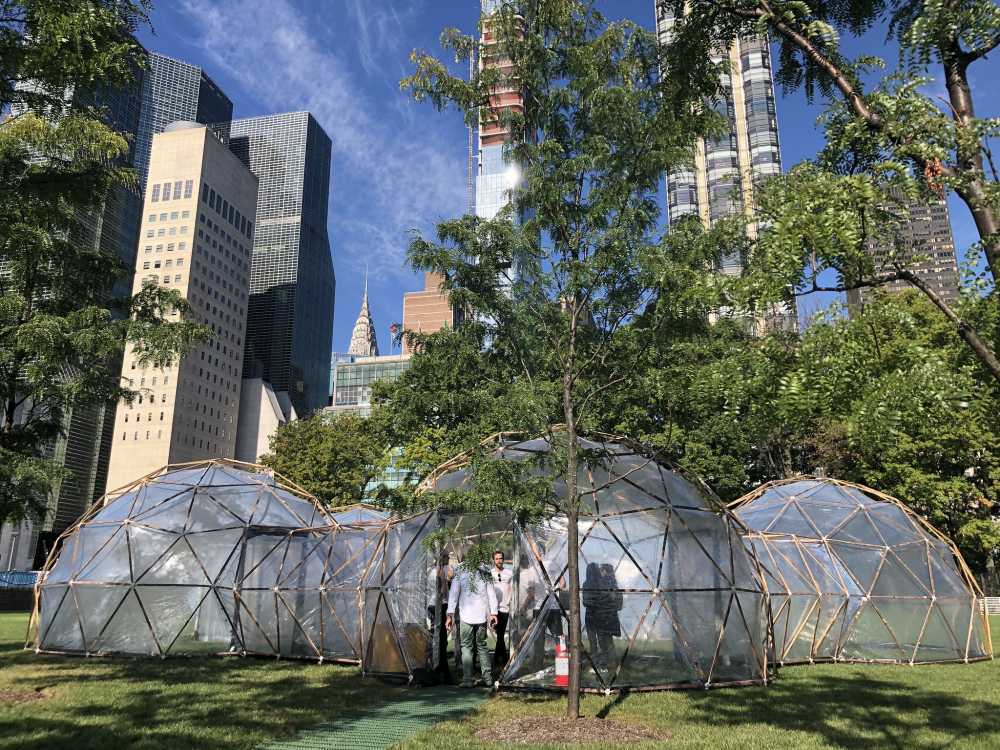 Michael Pinky's Pollution Pods installation. (Nicole Provost, #YouthTakeover Team)
Carbon pricing never works as a stand-alone measure, but rather as a piece in the much larger puzzle we are now calling a "greener future." I was surprised to learn that 40 governments worldwide have adopted a price on carbon and that within the United States there are ten states that have already committed or made a future commitment to pricing carbon. In some scenarios a cap and trade mechanism was a viable option both politically and economically.  In other scenarios, like in British Columbia, a tax system was put in place. Regardless, the result was a rapid decline of coal usage solely due to the fact that running costs for these plants were no longer competitive with the price of renewables (natural gas, for instance, is almost 20 dollars cheaper per megawatt hour than coal).
These carbon pricing systems are being used globally to cut economic losses while making environmental gains. Their success in incentivizing power plants to move away from the high emissions of fossil fuels will one day serve as a template for cutting emissions in other major industries, such as maritime shipping, the aviation sector, and concrete and steel production. One concern of some industrial players is that these restrictions on corporations' productivity could harm their competitiveness by pushing investments into other countries or states where there is no price on carbon. Industry leaders came together at the High-Level Commission event to dispel these fears and make clear that pricing carbon will not hinder economic growth.
The new report launched by the High-Level Commission on Carbon Pricing and Competitiveness during the UN Climate Action Summit in New York concludes that carbon pricing is not going to decrease competitiveness or drive business out. By convening multiple panels, all filled with intelligent industry, academic, and policy experts, the event painted a clear picture of an economy that can flourish against a carbon-priced backdrop.  The panelists suggested that loss of market share and profits will actually primarily affect those in the economy who wish to continue to fight against low-emission alternatives.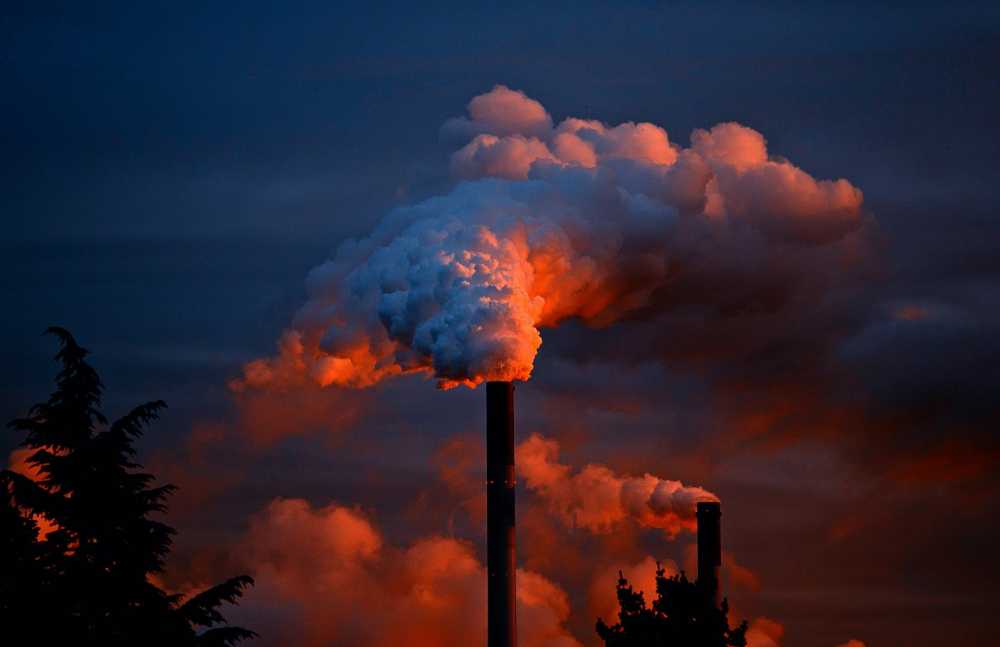 Carbon pricing ensures the cost of pollution is borne by polluters. (JuergenPM, Pixabay)
The panelists agreed that those states that are hesitant about putting a strong price on carbon will suffer in the long run. The concern internationally for competitiveness is minimal since eventually carbon prices will balance out worldwide, making the benefit of moving production insignificant. Another point that panelists stressed was that, regardless of whether governments have set national carbon prices yet, businesses need to set a price on carbon internally. This will help companies smoothly transition into a carbon-priced scenario and future-proof their business.
The consensus was that unlocking the potential of the private sector will be a critical factor in reducing carbon emissions. I found it particularly interesting when data was presented to suggest that pricing carbon has actually driven innovation, investment, and growth. Consumers are becoming proactive in their environmental awareness and beginning to put their money where their mouth is when determining which product or service to purchase. The data shows that consumers will stand by companies and corporations that do right by the environment before worrying about their bottom line. This means that consumers and business leaders alike are poised to enter a cleaner tomorrow. 
We consumers are becoming increasingly aware of how the market will react to our wants and needs. We want companies to act in a sustainable manner. As a learner, I was fascinated by the economic principles that were explained that day; I am sure that I and everyone else in that room learned something new. More importantly, experts in the room clearly got their point across: there is no future that does not include a price on carbon.
Banner image courtesy of Jessica Schlimmer, #YouthTakeover Team.