6,273 km and 71 hours later, Bertrand Piccard lands in Sevilla, Spain. Piccard has been flying from New York City in a solar aircraft, completely emission-free, without the use of a single drop of fuel. This pioneering initiative is the 15th leg of the Round-the-World Solar Flight attempt by Solar Impulse, who want to "demonstrate that clean technologies can achieve impossible goals".
After crossing the Pacific and the Atlantic, this accomplishment means that 90% of the around-the-world flight mission has been completed by Piccard and his partner, André Borschberg.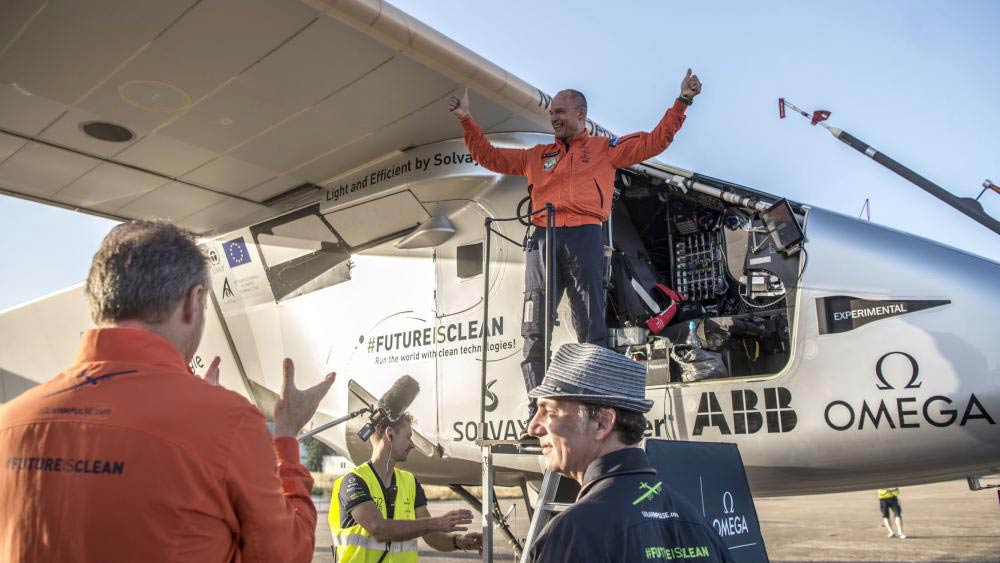 Bertrand Piccard celebrates at Sevilla airport after a 70-hour journey from New York. Photo Credit: Solar Impulse
"This flight symbolized the step from the old world to the new world; our future is clean and it starts now," emphasized Bertrand Piccard stepping out of the cockpit.
With a cruising speed of around 43 miles per hour, similar to an average car, Solar Impulse 2 has more than 17,000 solar cells built into wings with a span bigger than that of a Boeing 747. The two environmental adventurers predict to finish the Round-the-World Solar Flight with three more flights, concluding the trip in Abu Dhabi, United Arab Emirates.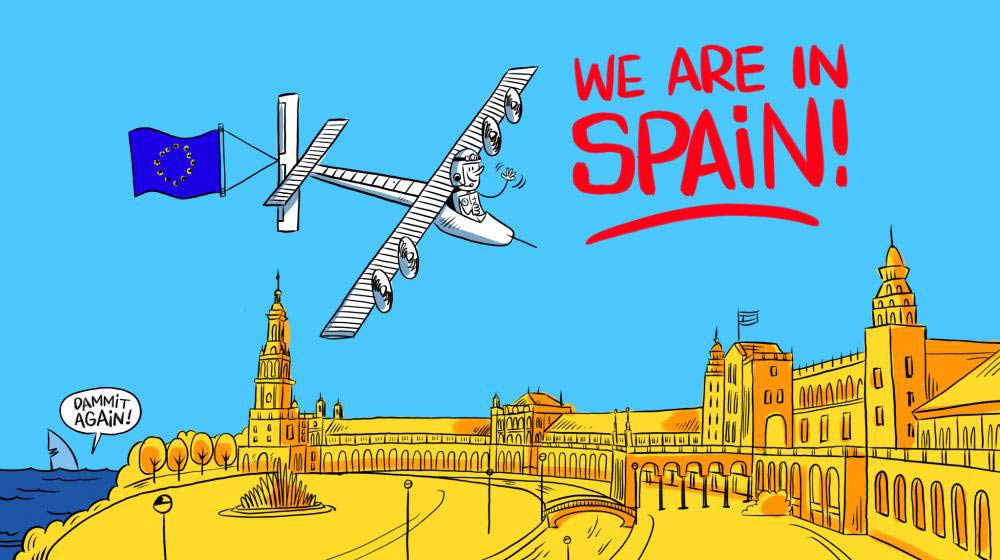 Solar Impulse has landed in Spain. Photo Credit: Solar Impulse
"Success will be measured by the number of kilometers we've accomplished, but most of all by the number of people we will have inspired to follow their dreams and make the world a better place", they say.
Their flight ahs already covered 15 cities, almost 36,000 km and zero carbon emissions.
Meet the International Committee of Clean Technologies
Bertrand Piccard and André Borschberg have decided to establish the International Committee of Clean Technology (ICCT). The goal of this Committee is to continue the legacy Solar Impulse started, promoting concrete energy efficient solutions in order to solve many of the challenges facing society today.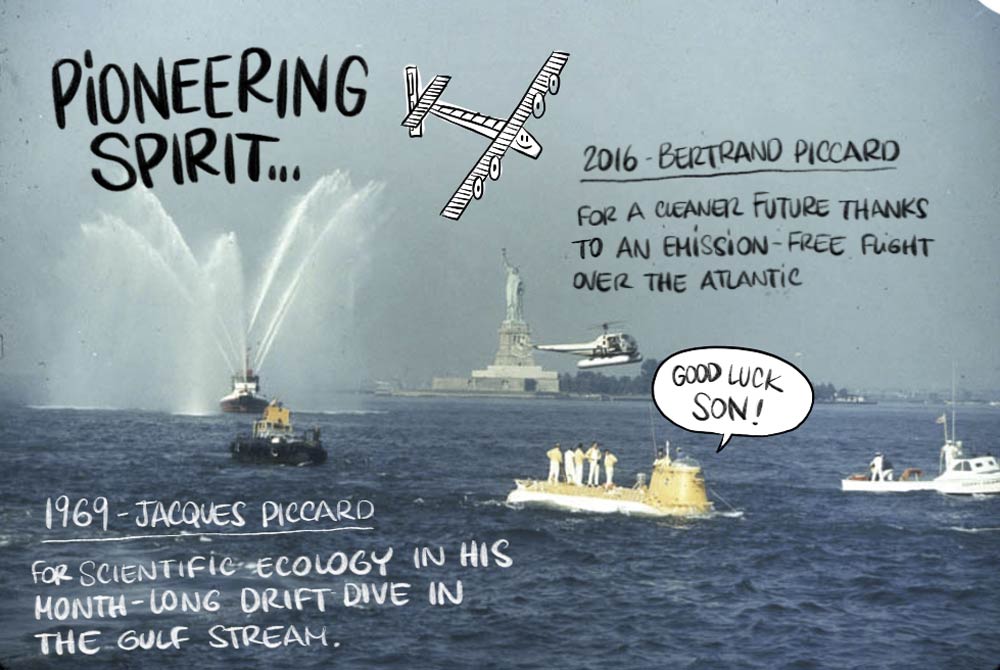 Solar Impulse Pioneering Spirit. Photo Credit: Solar Impulse
The Committee, which will take the form of a non-governmental organization, intends to bring together many different independent actors in a common voice for the future. Already 400 global organizations have joined together, with patrons such as H.S.H. Prince Albert II of Monaco, Richard Branson, and Kofi Annan, who have already dedicated their work to the environment and clean technology. These champions of clean technology will advise governments and corporations on how to use new clean technologies with independent and credible guidance.
"Until recently, protecting the environment was expensive and threatened our society's comfort, mobility and growth. Today, thanks to modern clean technologies, the energy consumption of the world, and therefore the C02 emissions, could be divided by two, while creating jobs and enhancing profits. The International Committee of Clean Technologies will work in this direction".
Read more on the Solar Impulse blog.