Repeats every 42 weeks every Friday until Sat Dec 31 2016.
April 8, 2016 (All day)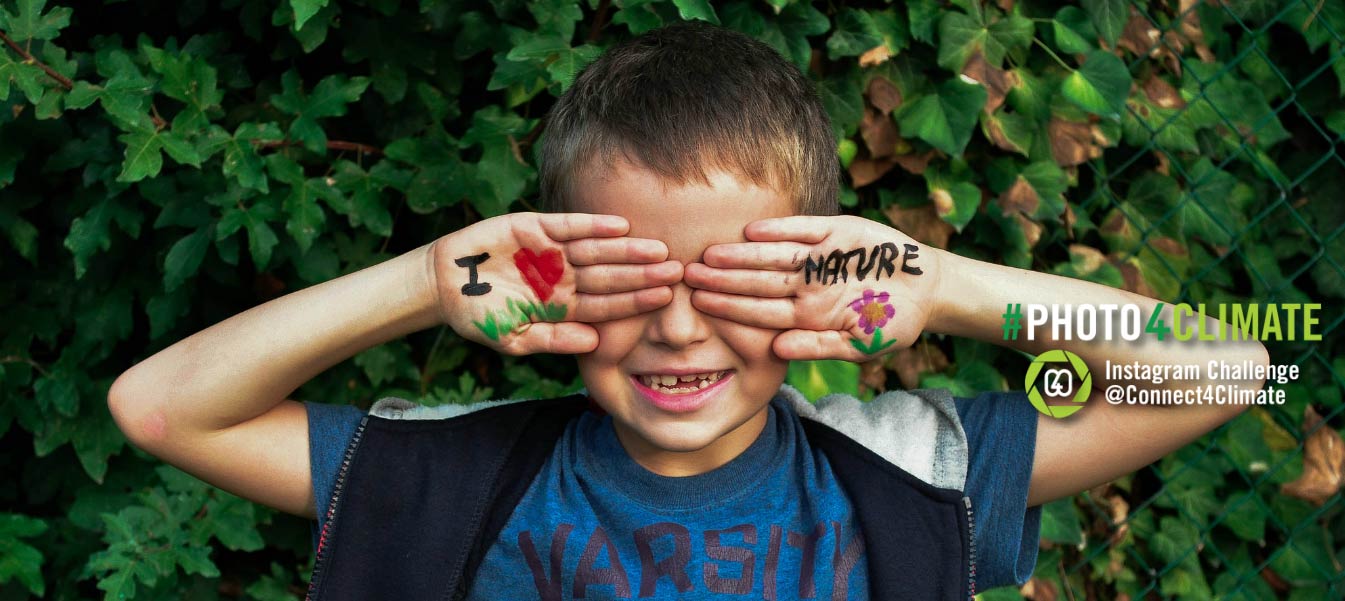 You are drawn by multiple and various things every day, trifling details, massive changes or just a slice of our beautiful planet that takes your attention for a small fraction of a second. Are you eager to share your own reality that is affected by climate change? Have you met someone taking action on global warming? Our common home is changing, and so are our lives. We have a special challenge for you: capture that moment, landscape, idea, solution or person that is raising awareness and taking on climate change.
Every week we will announce a different theme in order for you to share your climate story with us. Join the Connect4Climate weekly Instagram challenge and get a chance to be featured on our Instagram page, @Connect4Climate, on Facebook and Twitter, and on our newsletter and website.
How does it work? 
1. Follow @Connect4Climate on Instagram
2. Take a photo related to the weekly theme, and share it on Instagram. The photo must be original – i.e. you must be the photographer. Your photos are governed under the Instagram terms of use.
3. In the caption describe your climate photo, where it was taken, and why it means something to you.
4. Use the hashtag #Photo4Climate. Don't forget to set your account to "public".
5. Judging criteria for photo winner:
Power of the photograph and its caption or narrative (includes creativity and the story the photo tells related to climate change and the monthly theme);
Potential impact on the challenge objectives of raising awareness about climate change issues and communicating a personal climate change story or local climate change solution;
Originality;
6. Finalist photo will:
Be displayed during the Paris Agreement Signing Ceremony on 22nd April 2016 at UN Headquarters, New York (Note: eligible photos must be submitted until 21st April 2016)
Be featured on Connect4Climate Instagram page on the following Monday (photos are reviewed on Friday after 12pm)
Be featured in a photo album on the Connect4Climate Facebook page
Be featured in Connect4Climate Twitter account
Be featured on Connect4Climate website as an article
Be included on our newsletter to all our partners
Submit as many photos you want.
Connect4Climate reserves the right to use these images on our social media channels, website, at events for Connect4Climate with photo credit/Instagram account name of submitter.
Share your perspective with us. Let's show what climate change means to you!
Download the #Photo4Climate overlay (png) to put on your pictures: