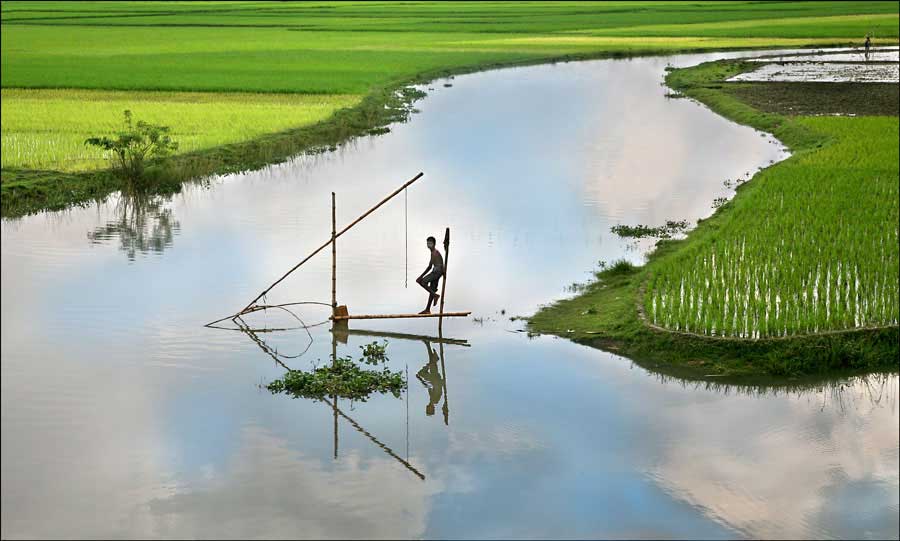 The developing world and emerging markets are among the most exciting places for climate policy and innovation, according to a former White House official who advised the Obama administration in the run-up to the COP20 summit in Lima, Peru.
Some developing nations are already looking at climate technologies as a major economic opportunity, said Kelly Sims Gallagher, now a professor and director of the Centre for International Environment and Resource Policy at Tufts University in the United States.
She made the remarks on the opening day of Science Policy Research Unit's (SPRU) 50th anniversary conference at Sussex University in Brighton, UK.
Developing countries have several advantages that put them in a good position to innovate, Gallagher told SciDev.Net.
There is less existing built infrastructure, which tends to create a lock-in effect, making it difficult to adopt cleaner and more efficient technologies.
And the cost of renewables and other energy efficiency technologies is now low enough to make investing in them a sensible economic decision, she said.
Very few governments have rushed to get domestic policies in place after Paris [the 2015 climate treaty], she noted, adding that it is a big agenda, and poorer countries may have a competitive edge.
Gallagher acted as an adviser to Obama on the US-China deal that was widely seen as a tipping point for climate policy success during COP21 in Paris.
"The cost of renewables and other energy efficiency technologies is now low enough to make investing in them a sensible economic decision."
Discussions on innovation generally overlook the developing world but China's investment in industries of the future has created healthy competition, according to Gallagher, and "a lot of other developing countries are starting to experiment in the same way."
India-based wind energy company Suzlon, which operates in 19 countries, is one example, Gallagher told SciDev.Net. "Ethiopia has written an innovation strategy that very explicitly includes a focus on adaptation and resilience of technologies," she said.
Bangladesh is another example of a country looking at this policy area strategically, "not only as a matter of survival but also as an economic opportunity," Gallagher explained.
"I actually think the least developed countries could be the pioneers in those technologies," she said, and then sell them to industrialised countries.
The scale of the climate change challenge needs deep structural and systemic change, said Lord Nicholas Stern, professor at the London School of Economics in the UK. "Over the next 15-20 years we need an investment of $90 trillion for (green) infrastructure."
Commenting on governments' policy moves after the Paris accord, Gallagher said she was disappointed by the slow pace so far. "Very few countries, or negotiators, or government leaders, or even NGOs for that matter looked past Paris," she told SciDev.Net.
"There was such an overriding focus on whether or not [an agreement] was even possible, that nobody had started thinking about the aftermath and the post-Paris agenda, which is clearly national and sub-national policy-making."
This blog post was originally posted here.