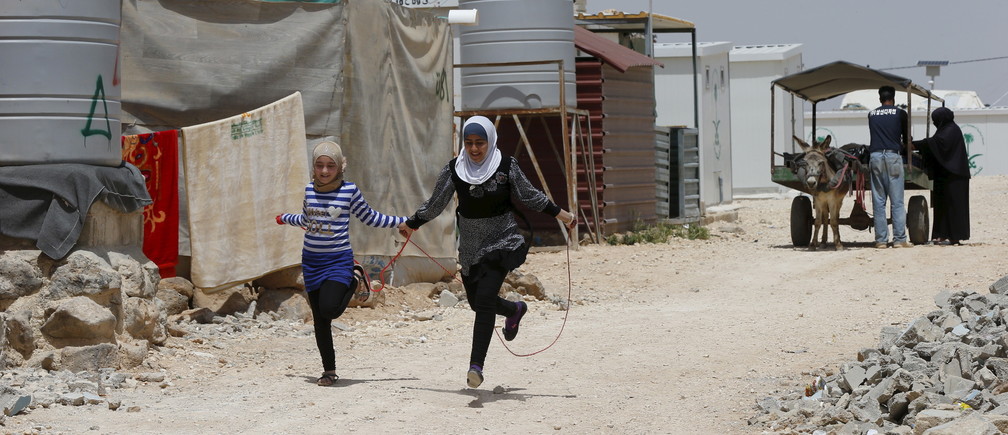 The economic empowerment of women is vital to global development. If gender gaps in labour markets were completely closed, as much as $28 trillion could be added to global annual GDP by 2025.
This would make a critical contribution both to economic growth and to poverty reduction. But women's economic empowerment is also the key to achieving gender equality and building the inclusive and prosperous societies that are at the heart of the global ambition reflected in the Sustainable Development Goals (SDGs).
Those goals, and particularly SDG 8 on good jobs and economic growth, will only be achieved if women around the world are able to take a full and equal place in the economic life of their countries.
That's why the Global Gender Gap report remains so important: by capturing trends in some of the most important aspects of women's economic empowerment - in terms of participation, remuneration and advancement - the Index gives us the tools we need both to understand the barriers and to track our progress in overcoming them. Of course, data alone will not deliver the kind of global development we all want to see. But without it, we will act as if we are blindfolded.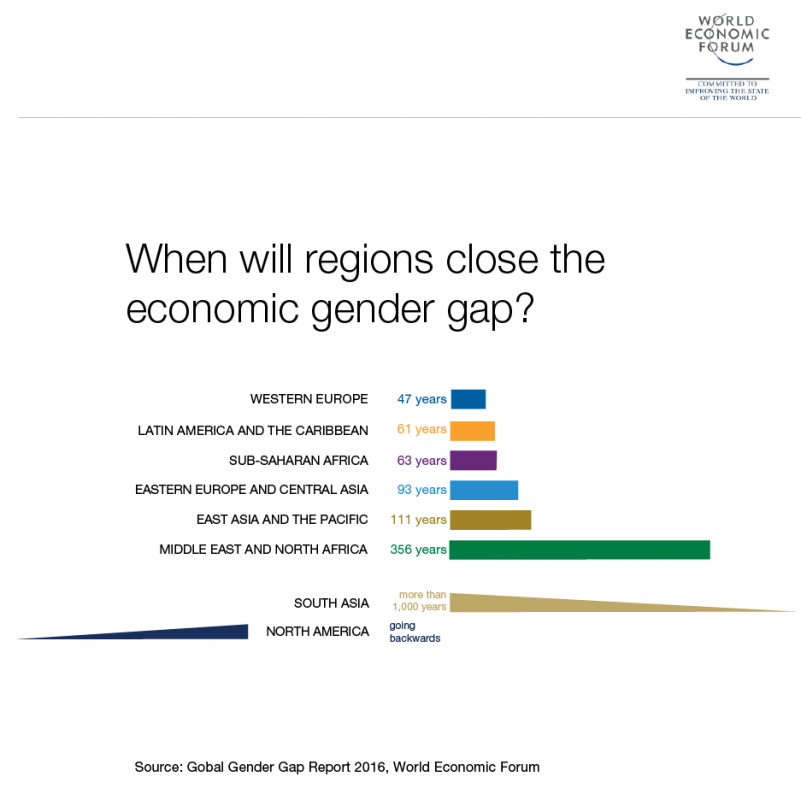 Girls and young women left furthest behind
For girls and young women, economic empowerment is vital to improving not only their future work prospects, but also their long-term health, their self-confidence and their social status. Crucially, empowering girls and young women can be pivotal in preventing poverty being passed on from one generation to the next.
Yet despite the evidence of the benefits of investing in girls - for themselves, for their families and for their communities - girls and young women around the world continue to face widespread discrimination.
Young women face particular problems in the job market and they lag behind onvirtually every labour force measure, including participation, earnings, productivity, job quality and career mobility.
In sub-Saharan Africa, 42% of young women are not in education, training or employment. Where young women in the developing world are in work, their jobs are likely to be vulnerable, informal and unprotected. They may be underpaid, or not paid at all.
Yet, for all we do know about the plight and potential of girls, the specific problems they face are often missing from the official figures. In most countries, data are not regularly being collected for more than half of the official indicators for the Global Goals.
We don't count how many girls' educations are cut short by early marriage, pregnancy or violence; we don't even know exactly how many give birth before they turn 15, let alone what kind of work they do, for how long, and whether they get paid for it. It will be vital to understand the position of the next generation, and the barriers they face, if real change for women and the world is to be achieved.
Complex problems call for new alliances
Real change also needs collaboration, often between unlikely allies: new partnerships, with businesses working with NGOs and governments alike, which can break down silos, such as those that stand between education systems and labour markets.
The World Economic Forum's 'Shaping the Future of Education, Gender and Work' illustrates how deep-seated disadvantages can be overcome if all parties come together to find new ways to nurture talent, rethink education and develop skills in order to bring us closer to gender parity and boost employment opportunities.
 
This blog post was originally posted here.