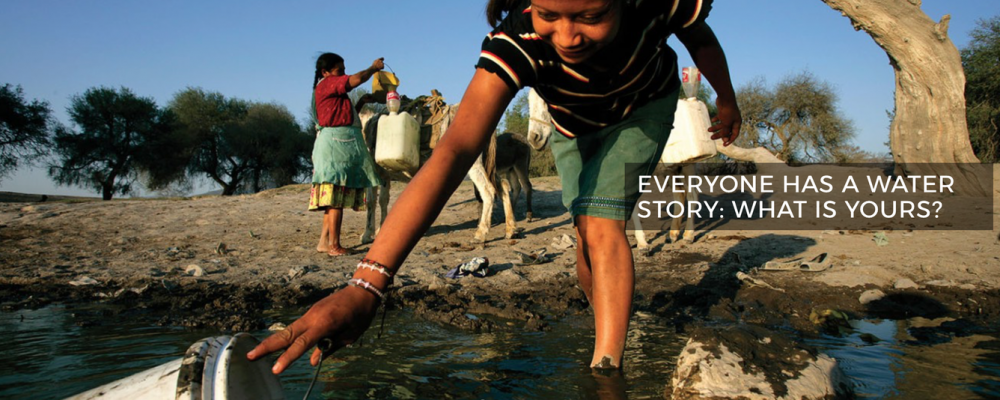 Pope Francis will inspire a global conversation for World Water Day 2017 at the WATERSHED event at the Vatican. World Water Day is held annually on 22 March as a means of focusing attention on the importance of freshwater and advocating for the sustainable management of freshwater resources. Watch the WATERSHED event live from the Vatican on Connect4Climate's Facebook page: www.facebook.com/Connect4Climate
An international day to celebrate freshwater was recommended at the 1992 United Nations Conference on Environment and Development (UNCED). The United Nations General Assembly responded by designating 22 March 1993 as the first World Water Day. Each year, World Water Day highlights a specific aspect of freshwater. In 2015, World Water Day has the theme "Water and Sustainable Development". In 2016, the theme is "Water and Jobs," in 2017 "Wastewater" and in 2018 "Nature-based Solutions for Water".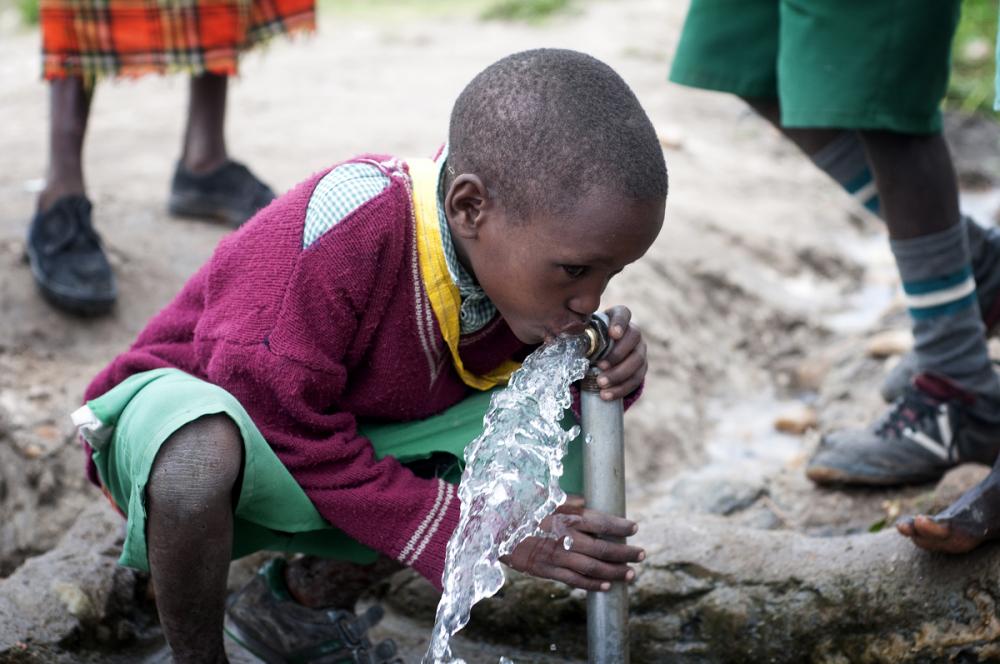 World Water Day live from the Vatican
On March 22nd, World Water Day 2017, Pope Francis will inspire a global conversation. His address from the Vatican will help shift how the world values and understands its single most precious resource: water. Immediately following the Papal address, at 10:30 a.m. CET, 400 thought leaders from around the world will convene at WATERSHED. These policy makers and academics, together with students, artists, business leaders and men and women from the most at-risk populations will begin an unprecedented dialogue around the value and values of water.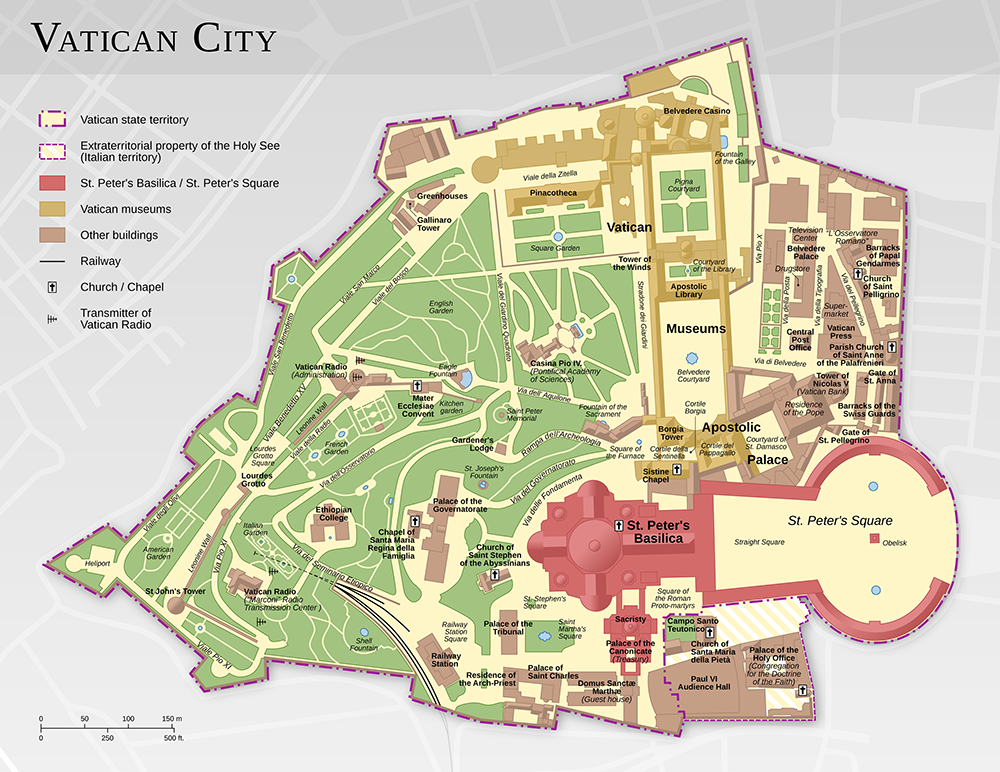 Watch the live event from anywhere in the world.
Access to safe drinkable water is a basic and universal human right, […] is essential to human survival and […] is a condition for the exercise of other human rights.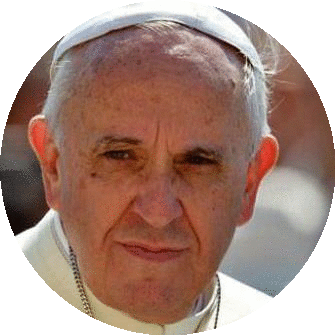 Pope Francis, Encyclical Letter Laudato si' Chapter 2, para. 30
Immediately following the Papal Audience, an exceptional and diverse group of people from every walk of life and every corner of the globe will engage in an extraordinary exchange of ideas around the global water crises. WATERSHED: Replenishing Water Values for a Thirsty World (co-hosted by the Vatican's Pontifical Council for Culture and the the Club of Rome) will reset the understood value and values of water by generating inspiring, lasting stories, educating and engaging an international audience, and heightening the urgency for action by policy makers, innovators, and the public.
Collaborating partners include Circle of Blue, with input from the World Economic Forum Global Future Council on the Environment.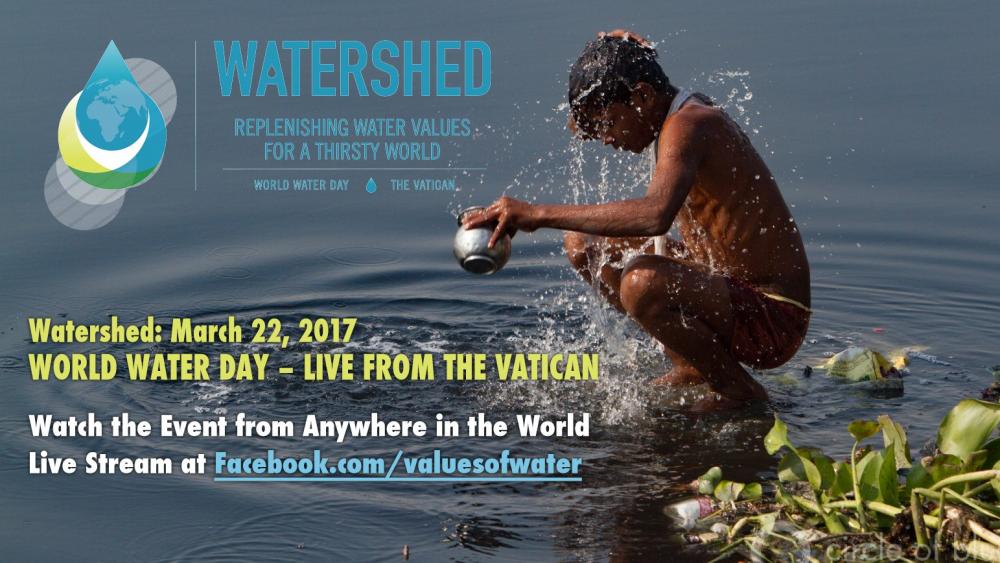 Share Your Water Story
Water stories are personal. Water stories are shared experiences across languages, religions, and geographical locations. What does water mean to individuals around the world? What role does water play in daily life? This collection of global water stories will show the world how water affects life, communities, and cultures.
#MyWaterStory is engaging global audiences in a social media conversation leading up to Watershed — the World Water Day activities co-hosted by the Vatican and the Club of Rome on March 22, 2017 — and to inform other water-related events throughout the year. Watershed hopes you'll become a part of the conversation, too. Help them to collect stories from people all over the world so we can understand how water affects personal lives, environments, cultures and communities.
Upload your own water story on worldwatervalues.org/mywaterstory or share via social media using the hashtag #MyWaterStory.