April 13, 2018 - 9:00am to April 14, 2018 - 6:00pm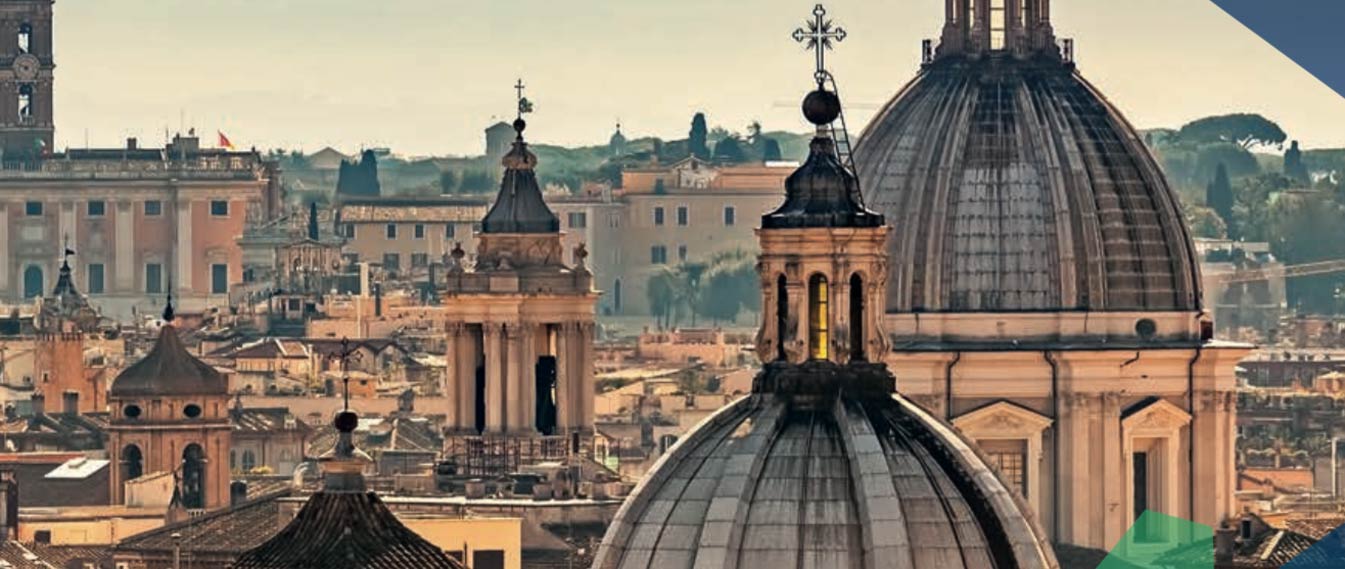 Sustainable mobility is an essential building block for sustainable urban development. For cities to function successfully, the urban mobility system must provide access to social and economic opportunities for its citizens.
Sustainable Mobility needs to be safe, clean and affordable for all, having no adverse effects on the environment and public health. The City of Rome is currently responding to some of these challenges by implementing its "Sustainable Mobility Plan," a strategy to reform the system of mobility in Rome over the next ten years.
Rome, like many other cities in Italy, stands out for its historical urban layout and dense infrastructure, which inevitably creates heavy traffic conditions. There are 840 registered vehicles for 1,000 inhabitants, of which 640 are cars. This degree of motorization is one of the highest in Europe.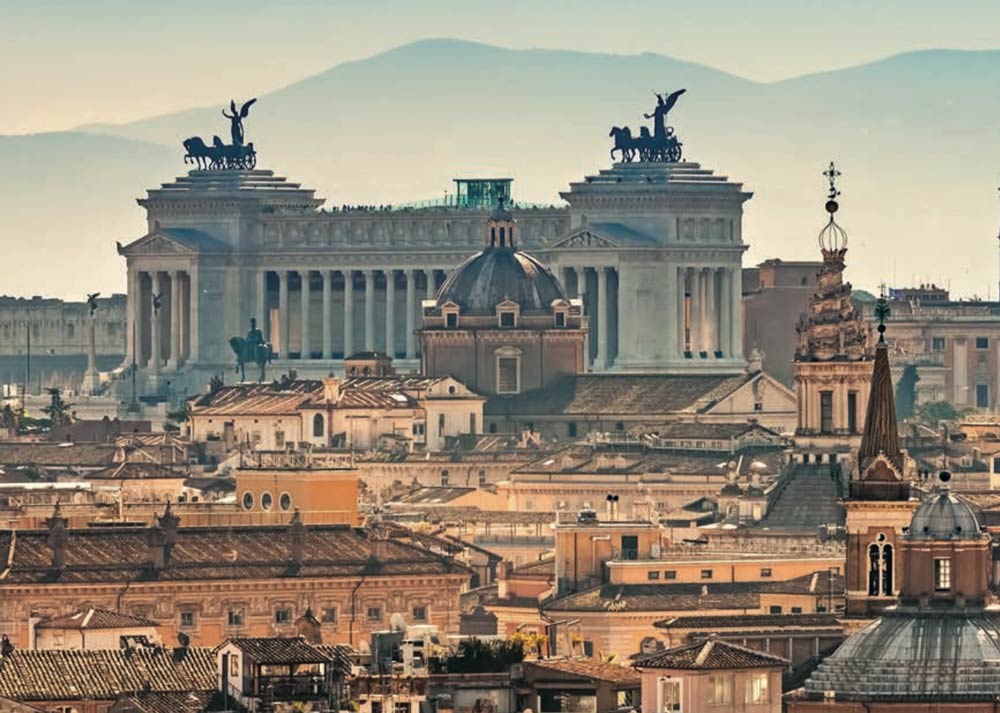 Regardless of these urban mobility challenges, Rome has joined the Smart Cities movement, exploring ways of using innovation to enhance urban mobility services. A Smart City approach implies active use and implementation of digitalization, connectivity, and clean energy solutions. Rome is working hard to strengthen its road performance management across various pillars: vehicle types, infrastructure, urban planning congestion charging and others.
The FIA Smart Cities Forum in Rome will be an opportunity to discuss how cities facing similar issues can use technology and innovation to accelerate progress towards more efficient, inclusive and environmentally friendly mobility. The fifth FIA Smart Cities Forum will gather local authorities, international mobility experts, representatives of global industry players, and members of the start‐up community to share knowledge and experience transformations related to urban mobility. Participants will also have the opportunity to observe the latest innovations in the field of E‐racing and learn about their potential transfer to road cars.
The Forum in Rome will address:


  The scope of policies and actions under the Sustainable Mobility Urban Plan;


​  
State‐of‐the‐art smart urban mobility innovations related to infrastructure and traffic management;


​  
The role of new motorsports technologies that advance sustainable urban development;


​  
The role of partnership and cooperation in deploying large‐scale innovative solutions.
Agenda (April 13, 2018)
All times are in CEST

  9:30-10:15 am: Keynotes


 Innovation as a driver of intelligent mobility infrastructure


  Carlo Ratti, Director, MIT Senseable City Lab


 Renewable energy for sustainable technologies


  Olivier Wenden, Executive Director, Prince Albert II of Monaco Foundation

  10:15-10:25 am: Interview with a Formula E Driver


 Sustainable future of the championship


  Luca Filippi, professional Formula E Driver

Photo Credit: FIA Formula E

  10:25-10:55 am: Panel Discussion


 How to transform a city into a Smart City through tools and innovations


  Vincent Kobesen, CEO, PTV Group


  Erik Grab, Vice President, Strategic Anticipation, Innovation & Sustainable Development, Michelin Group


  Alberto Piglia, Head of e‐Mobility, ENEL X

  10:55-11:15 am: Coffee Break

  11:15-11:45 am: Panel Discussion


 How to transform a city into a Smart City through policy and advocacy


  Sheila Watson, Deputy Director, FIA Foundation


  Linda Meleo, Councillor for Transport Policies, City of Rome


  Raffaele Chiulli, President of ARISF Chairman, Centre of Excellence for Energy and Environment (SAFE)


  Miguel Gaspar, Deputy Mayor for Mobility, City of Lisbon


  11:45 am-12:15 pm: High-level remarks


 Challenges and opportunities in urban mobility


  Jean Todt, FIA President


  Virginia Raggi, Mayor of Rome


  Antonio Decaro, Mayor of Bari and Chairman of ANCI


  Angelo Sticchi Damiani, President, ACI


  Alejandro Agag, CEO, Formula E Holdings

  12:15-12:45 pm: FIA Smart Cities Global Start-up Contest


 Leading entrepreneurs in the field of new mobility solutions


  12:45-1:00 pm: Garage visits overview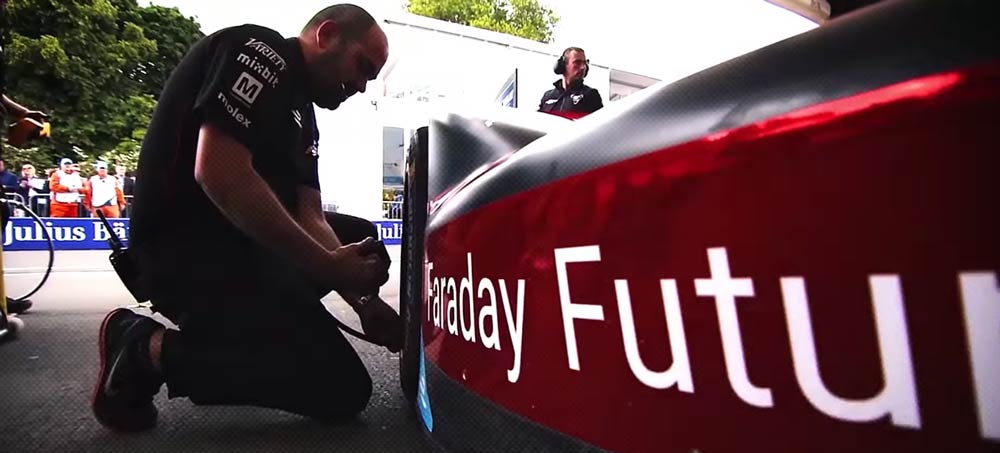 1:00-2:00 pm: Lunch Break

  2:00-3:00 pm: Track & Garage Visits


 Testing innovations in practice


  ENEL


  Qualcomm


  Michelin


  FIA Safety Center


  FE Team Garage


  Mercedes-Benz Italia

  3:00-3:30 pm: Shakedown
Agenda (April 14, 2018)

  5:30-6:00 pm: Smart Cities Talk - "Innovation in the Eternal City" (E-Motion Pavilion)

On the day of Formula E race in Rome, leaders in the area of global development and sustainability will share their insights on the future of urban mobility in rapidly growing cities. The speakers will get together on the stage of the E-Motion pavilion to set out their vision of sustainable and innovative mobility in the cities of tomorrow.


​  Jean Todt, FIA President


​  Prince Albert II of Monaco


​  Alejandro Agag, CEO Formula E Holdings


​  Virginia Raggi, Mayor of Rome (read the interview below)
Interview with Virginia Raggi, the Mayor of Rome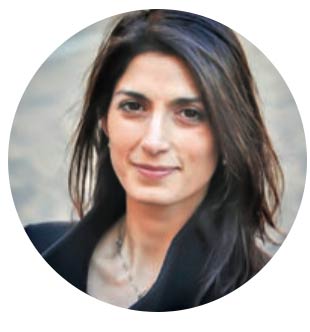 Virginia Raggi was born in Rome and grew up in the San Giovanni Appio Latino neighborhood, where aqueducts and ruins of Roman walls are still visible. She studied Law, focussing on civil and judicial law and out-of-court settlements, with a particular focus on intellectual property. She has published several articles and case notes in academic journals, and in 2007, she was appointed Honorary Fellow at the University of Rome. She joined the 5 Star Movement in 2011. In 2013, she was elected as City Councillor. For her entire term, she was part of the Commission for Culture, Employment and Youth Policies, as well as the Commission for Social Policies and Health. For Virginia, "politics" is about developing a better idea of society, of civilization, and, as a consequence, a better administration. It is not a generic and vague idea about what is 'good' for voters, and even less about occupying a seat of power. Politics is not a job, nor a mission: it is the desire to bring back legality, normality and sustainable progress.

  What forces are driving the transformation of the transportation sector in Roma Capitale?
Our common objective is sustainable and inclusive development, it is our strength toward change, especially in the transportation sector. We are designing the town of the future, favoring interconnected mobility with low‐environmental impact works. Once again, Rome is the protagonist in the debate on climate change thanks to the commitment underwritten in Mexico City where we announced a stop to the use of diesel engine cars in the city center from 2024.
Our task is to facilitate transfers and discourage the use of private cars so that everybody may benefit from useful and efficient links. To do, this we are drafting the first Urban Plan on Sustainable Mobility together with citizens, getting them truly involved in this change. This is a medium and long-term structured programme based on the construction of new tram lines, underground, cableways, bike lanes, and green islands.
This is a chance to reorganize space with new dedicated areas. This means less space for cars, limiting traffic and focusing on the ambitious zero emission objective. Rome must be competitive and is ready to take up the challenge.

What are the city's priorities to make mobility more sustainable?
Innovation, technology, sustainability and relaunching of all local public transport. Establishing a sustainable city model means giving access to safe and convenient transportation systems for everybody and improving road safety. Rome is focused on the future and has set a list of priorities. Policies targeted to enriching railway infrastructure, targeted initiatives aimed at encouraging pedestrian and bike mobility, as well as the use of electric cars.
As far as the issue of mobility is concerned, we must focus very strongly on the use of electric vehicles, looking with great interest in the development of innovation in this sector. The aim is to place the citizens and their needs right at the center of the project. This is the reason why we have promoted and still support measures and initiatives to protect the right to health and the green‐sustainable economy. As to electric vehicles, our minimum objective is to have at least 700 new power columns built by 2020. This is the process we are following for a human scale city.
Interview with Angelo Sticchi Damiani, President of the Automobile Club d'Italia (ACI)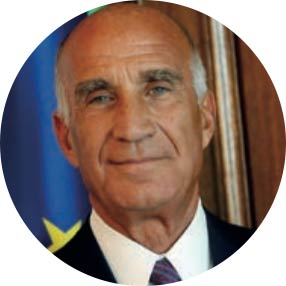 A civil engineer, Angelo Sticchi Damiani, was born in Lecce in 1945. A professional in the field of road infrastructure, Angelo Sticchi Damiani is a successful road designer at a national level. A rally driver in the '70s, he has been a leader of the ACI Motor Sport Federation since 1975. From 1984 to 2000 he was International Race Director. His professional experience is linked to the world of motorsport through a number of projects in the field of plant engineering and racing tracks, including an international testing center for the automotive sector. A former member of the FIA Circuits Commission, he was also a member of the FIA Senate from 2013 to 2017 and was appointed FIA Vice-President for Sport in December 2017. He is a member of the FIA World Motor Sport Council. As a classic car lover, he has participated in many historical races. He is the founder and President of "ACI Storico," the classic car club of the ACI. In 2010 he was awarded the "Gold Star for sporting merit" of the Italian National Olympic Committee (CONI) where he serves as the national advisory.

ACI is the voice of Italian motorists. The development of Smart Cities requires behavioral changes on the part of drivers. Are they ready and how can we help them?
Motorists are first and foremost citizens, and they are aware that their city's quality of life strongly depends on the quality of its mobility services. They are therefore more attentive to any concrete solutions that might improve their daily commute. I  firmly believe that their willingness to change their habits should be encouraged with appropriate programmes, continuous and clearly structured information, connectivity services and real-time info‐mobility.

How is ACI supporting cities to mitigate their transport-related environmental impact?
I'd like to point out that the impact of private transport on pollution and greenhouse gases has drastically diminished over recent years, thanks to the enormous technological development of endothermic engines. That being said, ACI is currently working on the following:
       1. Development of sustainable models for better urban mobility planning and management;
       2. The implementation of new technologies to support and facilitate sustainable solutions;
       3. Constant dialogue with motorists to inform them of the advantages stemming from new forms of mobility and encourage all mobility stakeholders to adopt responsible behaviors.

Motorsport represents a powerful instrument for research and innovation. For you, how can it help us develop new sustainable mobility solutions?
Motorsport contributes both to the development of new‐generation cars and integrated systems which are necessary for the implementation of useful solutions for Smart Cities. New technologies are pushed to the limit by sports competitions before being rolled out, offering innovative and reliable features to all road users.

The first official "Rules of the Roads" were written for Rome by Julius Caesar. How can the Eternal City face tomorrow's mobility challenges?
Rome is one of the most important ancient cities of Europe. Finding suitable solutions that combine the historic urbanization of the city with the needs of our contemporary life is crucial for us going forward. We must first and foremost create a single control‐room in terms of city government that involves the entire urban mobility stakeholder system. This will help achieve concrete mobility planning based on a combination of sustainable solutions that are safe, environment‐friendly, and economically affordable.